Highlights
All-digital Xbox Series X will have a new cylinder shape and 2TB of storage space.
The refreshed Xbox Series S will have 1TB of storage space and faster WiFi but no price bump.
The new Xbox controller will have lift to wake, Xbox Wireless 2, and Direct-to-Cloud features.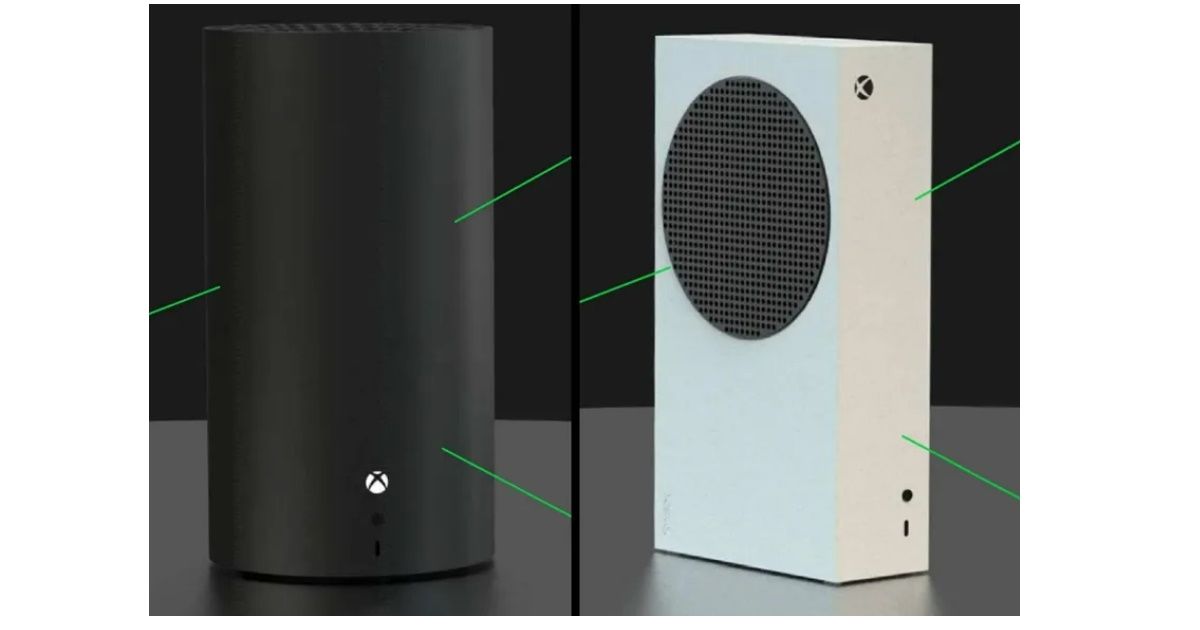 The huge leak featuring Microsoft's internal documents and emails continues to reveal details that were not meant to be public just yet. We have already reported about the company's PC game streaming plans. Now, fresh documents have surfaced detailing its all-digital Xbox Series X, an Xbox Series S refresh, and a new Xbox controller refresh plans for the next year.
New Xbox Series X and Xbox Series S Coming in 2024
Microsoft is working on a mid-cycle refresh for both Xbox Series X and Xbox Series S consoles, per internal documents seen by The Verge. The upcoming Xbox Series X is codenamed Brooklin and will be an all-digital edition. It means it will not have support for physical discs, just like the Sony PlayStation 5 Digital edition.
Brooklin is shown in a new cylindrical shape that will make it stand apart from the currently available Xbox Series X. It will come with 2TB of storage space which is twice what you can get right now. There will be a USB Type-C port on the front for power delivery. The console will be bundled with a new and more immersive controller that we will talk about in a bit.
It is said to deliver a 4K Gen9 console gaming experience with reduced power consumption. It will have WiFi 6E and Bluetooth 5.2 wireless connectivity support. It is claimed to consume 15% less PSU power. The best part is Microsoft plans to price it at USD 499, the same launch price as the currently available console. It is scheduled for an official launch in November 2024.
The affordable Xbox Series S is also planned to receive a refresh next year. It is codenamed Ellewood and will offer 1TB storage space. It will offer reduced power consumption, the new controller, WiFi 6E, and Bluetooth 5.2. It will also have an unchanged launch price of USD 299 and will arrive in September 2024.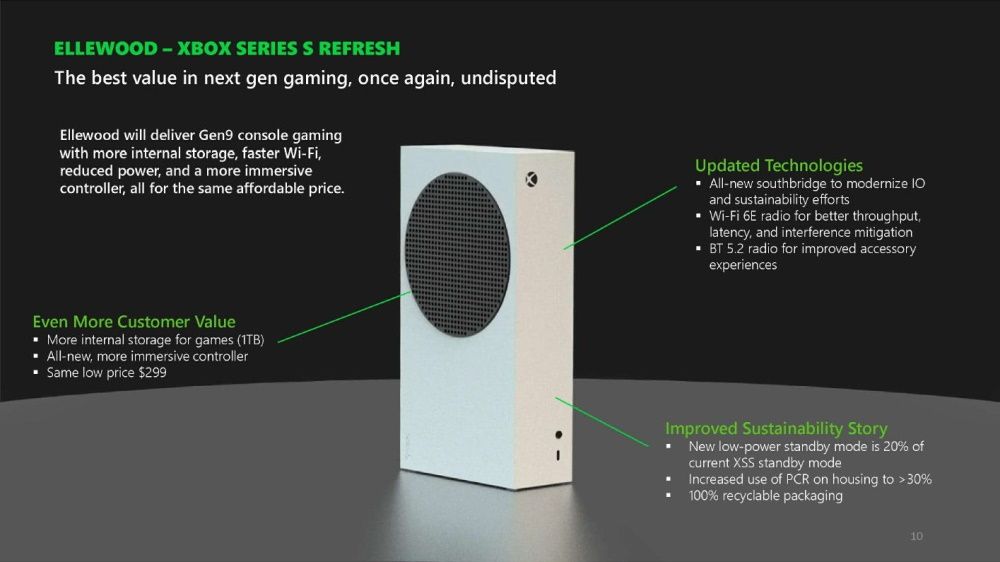 The documents reveal Microsoft has planned a 60-day gap between the two console launches to enable dialogue with different audiences. It will also add value to the two releases. The team further wants to offer the currently available Xbox Series S console for a discount price of USD 199 during the Black Friday sale followed by its discontinuation.
New Xbox Controller Release Plans
The Xbox team is further working on a new Xbox controller codenamed Sebile. It will support lift to wake so that users do not have to wake it up manually. There will be rechargeable and swappable batteries which will surely be appreciated by Xbox fans. It will be made with recycled materials and less rasin as it focuses on sustainability.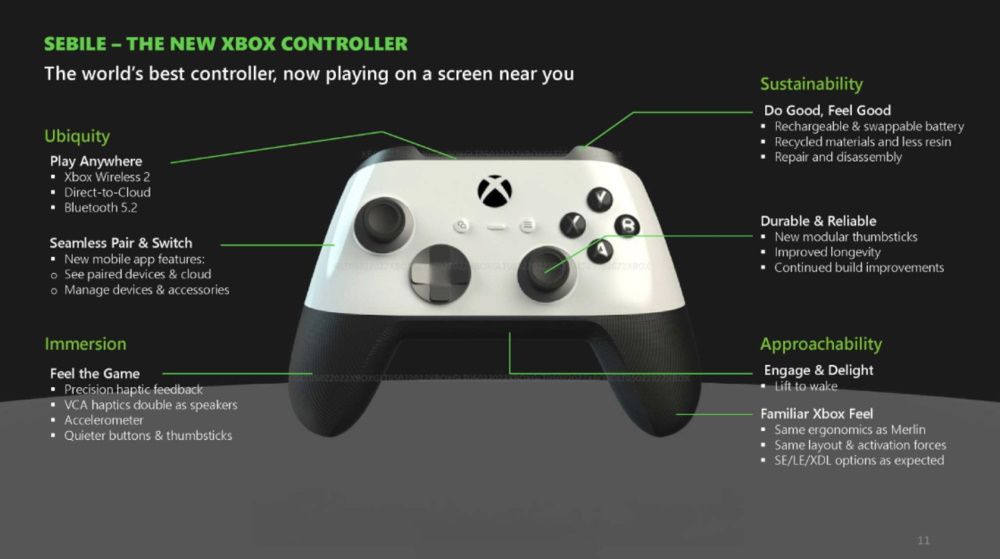 The controller will have new modular thumbsticks with improved longevity. It will support Xbox Wireless 2, Direct-to-Cloud, and Bluetooth 5.2 connectivity. There will be new app features that will let users see paired devices and manage them with ease. As part of "immersion" features, it will have precision haptic feedback, VCA haptics will double as speakers, accelerometer, and quieter buttons and thumbsticks. It is expected to release in June 2024 at a launch price of USD 69.99.