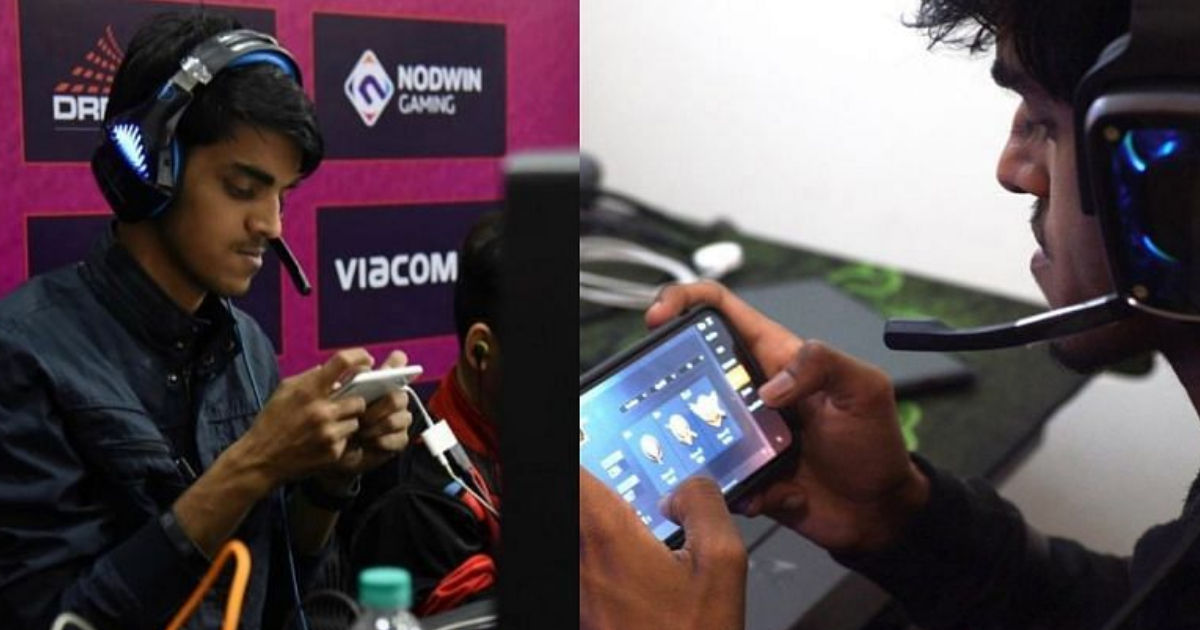 Sagar Thakur, popularly known as Maxtern is one of the most renowned content creators in the Indian gaming community. Earlier today, the popular content creator announced that he has decided to quit BGMI permanently and the news shook the BGMI community as the move came out of the blue. He also mentioned that the thought of quitting the game has been on his mind for the past two years and never got the courage to take the move.
Maxtern is one of the popular YouTube creators in India who started his YT journey in 2017 with Mini Militia. Following the release of PUBG Mobile, the creator has got an enormous following from the viewers due to his extensive collection of funny content of the game. As of today, he has accumulated a total of 1.31 Million Subscribers and his channel consists of 667 videos.
I quit BGMI and decided to move on!

— Maxtern (@RealMaxtern) September 26, 2022
Today, on 26 September, Maxtern took his retirement announcement from BGMI to social media and stated that he will be changing his entire content from 1 October 2022.
Maxtern Quits BGMI Following the Game's Absence in the Country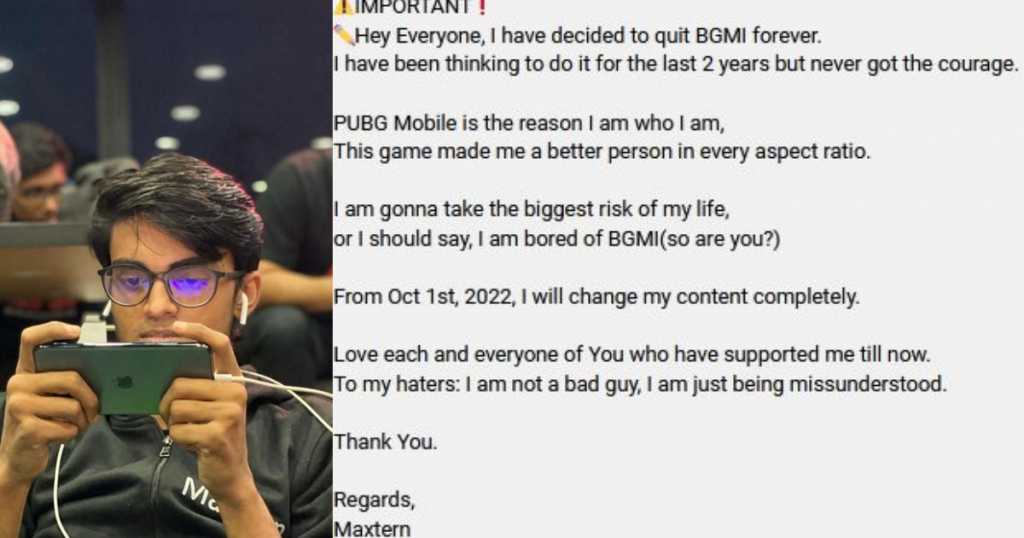 Maxtern has announced that he is leaving BGMI permanently and he has been thinking about doing it for the past 2 years but he never got the courage to do it. His YT community post reads:
"Hey Everyone, I have decided to quit BGMI forever. I have been thinking to do it for the last 2 years but never got the courage. PUBG Mobile is the reason I am who I am, This game made me a better person in every aspect ratio. I am gonna take the biggest risk of my life, or I should say, I am bored of BGMI(so are you?)
From Oct 1st, 2022, I will change my content completely. Love each and every one of You who have supported me till now. To my haters: I am not a bad guy, I am just being misunderstood. Thank You.
Regards,
Maxtern"
Maxtern has got nearly 734K followers on Instagram, 147K followers on Twitter, and 38K followers on Facebook. Recently, he joined Godlike Esports as a content creator.
On 28 July, BGMI was abruptly removed from Google Play Store and App Store. There were several reports that the game was banned due to its communication with Chinese servers but was not officially confirmed by Krafton or the Government. The removal of BGMI from the virtual storefronts has left the fans in dejection and looking for the game's comeback to the app stores.
Several popular players have shifted to other gaming titles like New State Mobile, Apex Legends Mobile, etc. Moreover, several players bid farewell to the BGMI competitive and few left their esports organizations following the game's removal. It remains to be seen whether the game will return or not. All we can do is hope for the best and remain optimistic while being ready to accept anything in the coming days.