Highlights
Mayanagari, created by Hypernova Interactive, is another GTA-style game set in the streets of India.
The game's pre-registrations are now live on Play Store and the pre-registered users receive a special edition Sports Bike – Yamato SX15 when it is released.
The game is set for a launch later in 2023.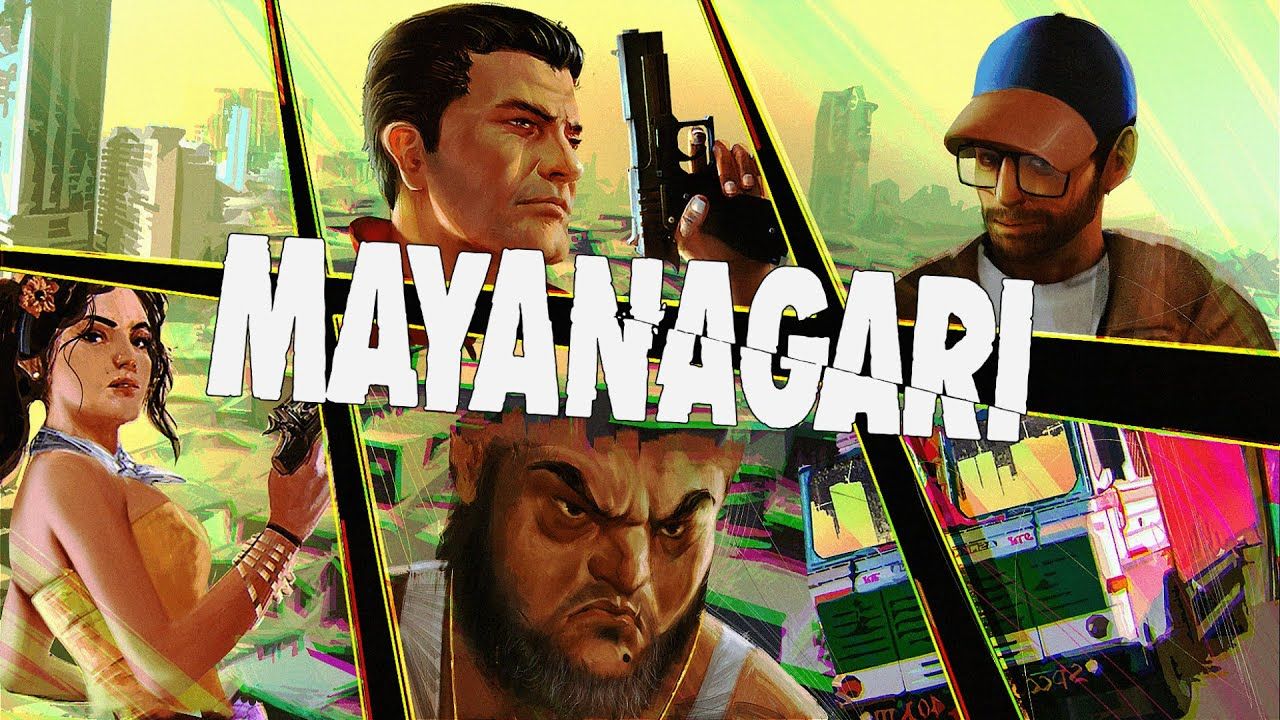 Grand Theft Auto has given a new dimension to the open-world genre and this genre has surged in popularity in recent decades. The GTA series has led to the creation of similar games in the market and entered the stage with a plot centred on Indian–origin gangster, Mayanagari, which is now up for pre-registrations on Google Play Store.
Developed and Created by Hypernova Interactive, a Bangalore-based company, Mayanagari is another GTA-style based game set in India, which is exclusively playable on Android devices. Several creators have tested the game and have shown positive responses towards the game, which is now in the building phase.
Also Read: Top GTA PC Games in 2023: System Requirements, Metacritic Rating, Genre, Download Links and More
Mayanagari, a GTA-Style Game Set in Open-World of Indian Streets
The official cinematic trailer shows a glimpse of the game and it depicts gang wars, drugs, cop chases and mafia. The title Mayanagari means City of Dreams, and the game is set in the streets of India where players have to take on the role of a gangster who is poised to destroy a criminal empire to establish his own empire.
The developer, Hypernova Interactive, claims that this is India's first 3D open-world gangster title and promises an all-Indian experience to its players. According to the firm, everything is Indian, including the characters, music, and ambience.
The game, which will be set in real-life Indian cities such as Bombay and Goa, will centre on a rising criminal whose objective is to become the city's uncontested mobster. Mayanagari has Hindi language and Bollywood-style motion capture sequences that immerse players in the compelling imagery.
The game provides a similar experience to GTA Vice City as both titles' plot bears some resemblance. We have not known the main character behind the Mayanagaris' plot, however, it is known that it is single-player centric.
In Mayanagari, players can explore the dark streets of India, which are highly detailed in the recent graphics revamp. Players can jump into the streets, beat up locals, steal cars and roam around the roads and areas as they desired. There are no rules and much like a desi version of Rockstar Games' GTA, you commit crimes, purchase properties, and develop your own organisations, as you rise as a don in the city. A full-fledged property management system enables players to purchase their own homes as they expand their empires.
Similar to the popular GTA franchise, this game also includes missions to provide a plot to the game. Players can also deal with guns in the game as the game is based on a gangster. With five various sorts of weaponry to pick from, the game's action components will be improved with a third-person shooter approach. In the plot, there will be over 10 missions to complete, as well as over 15 various Indian cars to drive and explore the city.
Click Here to pre-register for the game.
Also Read: Rainbow Six Siege Operation Dread Factor Announced: Brings New Operator Fenrir, Consulate Map Rework, More