MediaTek has confirmed a new launch event in China on November 8. The company has not confirmed any details officially as to what it will unveil at the event. However, the invite suggests that the Dimensity 9200 SoC could be unveiled on the said date. The upcoming flagship SoC will launch as a successor to the Dimensity 9000 SoC. It will feature in multiple phones launching later this year.
The company's new SoC will compete against the upcoming Qualcomm Snapdragon 8 Gen 2 SoC and Apple's existing A16 Bionic, which powers the iPhone 14 Pro and the iPhone 14 Pro Max. Ahead of the official launch, some key details about the MediaTek Dimensity 9200 SoC have leaked online. Let's take a look at what details are available ahead of the official unveiling.
MediaTek Dimensity 9200 SoC: What We Know So Far
The MediaTek Dimensity 9200 SoC could be unveiled at the event in China on November 8. It will sit at the top of the company's lineup of SoCs. The SoC will power many devices, including the upcoming Vivo X90 series, according to rumours. Redmi's K60 series is also expected to draw power from the Dimensity 9200 SoC.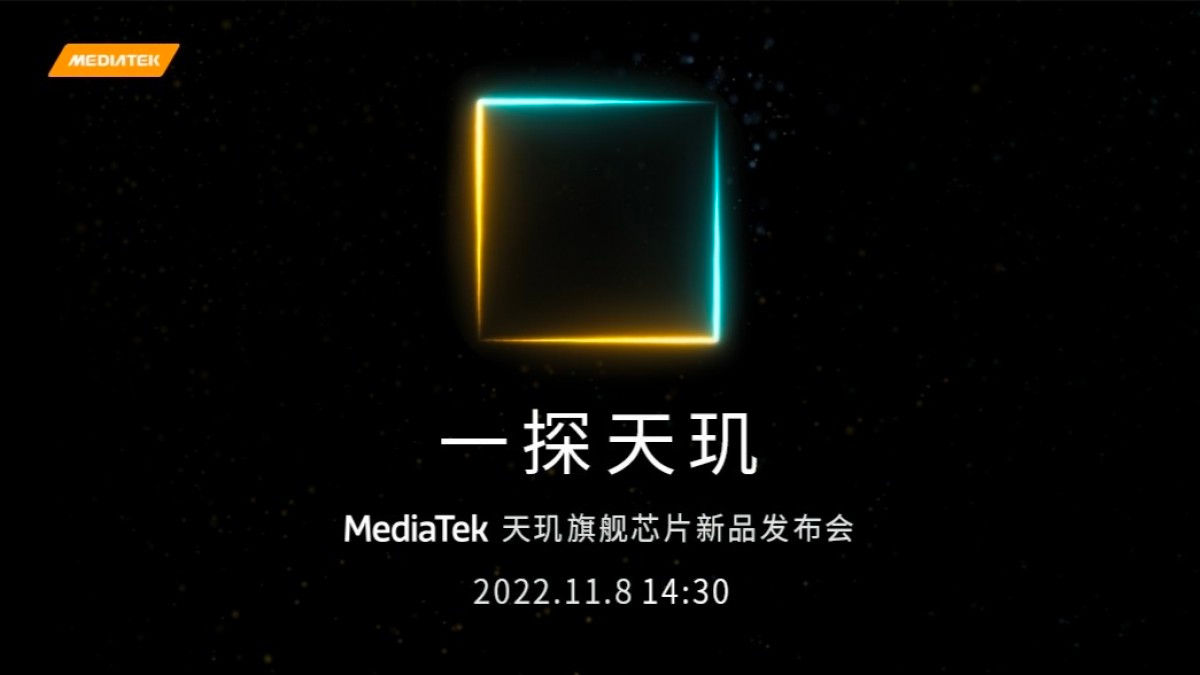 The company has not confirmed many details about the SoC. However, some details of the SoC have leaked already. The Dimensity 9200 SoC is said to have a peak clock speed of 3.05GHz for the Prime Cortex-X3 core. There will be four performance cores clocked at 2.85GHz and three efficiency cores clocked at 2.0GHz.
The chipset is reportedly quite more powerful than the Dimensity 9000+ SoC. Not just that, it is also said to be more powerful than the Snapdragon 8+ Gen 1 SoC and Apple's A16 Bionic SoC. The SoC was spotted on GFX Benchmark and the test scores reveal some surprising results.
The Dimensity 9200 SoC reportedly got scores of 328 fps and 228 fps in the GFX 1080p Manhattan 3.0 and Manhattan 3.1 off-screen tests. In comparison, the Dimensity 9000+ SoC scored 220 fps and 160 fps.
Apple's A16 Bionic SoC lagged by a few points and scored 280 fps and 200 fps, respectively, to come in second. Snapdragon 8+ Gen 1 SoC, lastly, scored 281 fps and 188 fps in the two GFX Benchmark tests.
The SoC, with a Mali-G715 GPU, reportedly scored 12,66,102 on AnTuTu, which is the highest ever. These leaked numbers suggest that Dimensity 9200 SoC has some serious performance improvements over the outgoing SoC. That being said, it will be interesting to see how the SoC tackles the heating issues that might come along with such boosted performance. Phones with the upcoming MediaTek Dimensity SoC could be unveiled as early as November 2022. We will share more details about the same soon.