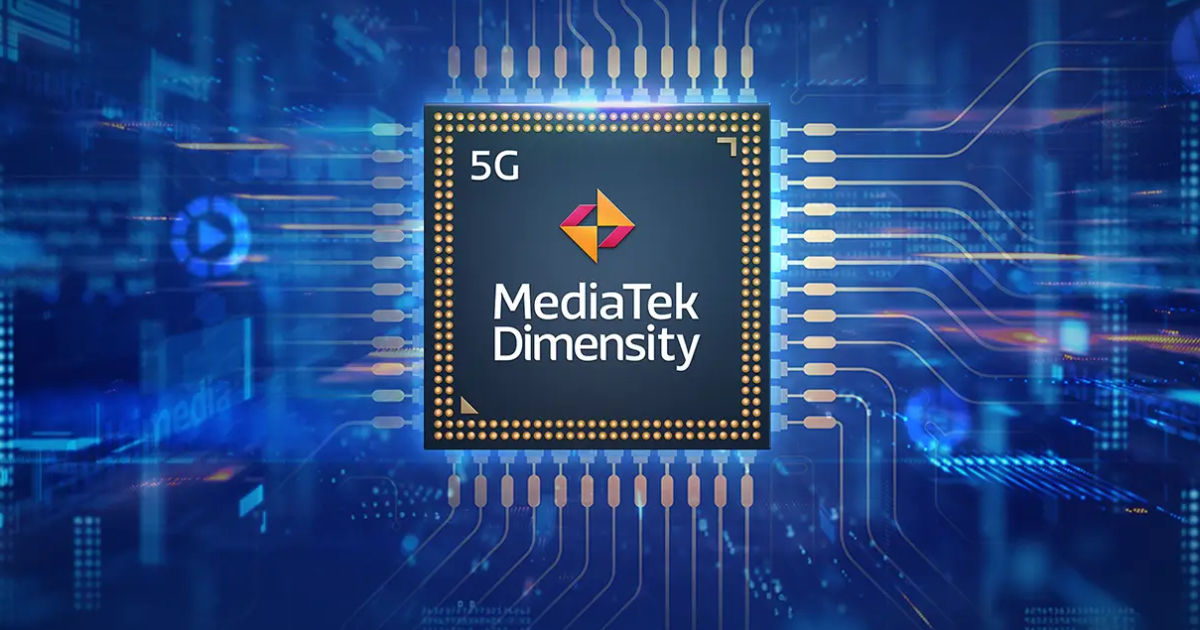 MediaTek has launched its new flagship mobile SoC. The company has unveiled the MediaTek Dimensity 9200 SoC as a successor to the Dimensity 9000 SoC. The new MediaTek SoC is the first to feature ARM's Cortex-X3 and Cortex-A715 cores. It is also the world's first Wi-Fi 7-ready smartphone platform.
The CPU and GPU designs are based on the ARMv9 architecture. The SoC is also built on TSMC's second-generation 4nm process. Smartphones with the new MediaTek Dimensity flagship SoC will launch soon. The company confirmed that smartphone brands will launch devices in the market by the end of 2022. Meanwhile, let's take a look at the MediaTek Dimensity 9200 SoC features and specifications.
MediaTek Dimensity 9200 SoC: What's New
The MediaTek Dimensity 9200 SoC is based on a new 4nm process. It will compete against smartphones running the upcoming Snapdragon 8 Gen 2 SoC. The Dimensity 9200 SoC comes with a 1 + 3 + 4 cluster setup. It has one Cortex-X3 Prime Core clocked at 3.05GHz. The three performance ARM Cortex-A715 cores are clocked at 2.85GHz. Lastly, the four Cortex A510 efficiency cores are clocked at 1.8GHz.
The CPU is paired with a new ARM Immortalis G715 GPU. It supports hardware-based raytracing as well. The SoC also has a new Application Processing Unit (APU) called the APU 690, which along with the Imagiq 890 image signal processor (ISP), allows device makers to add unique AI-video enhancements that are notably faster and more power efficient. The ISP supports 4K HDR video recording on three cameras simultaneously.
The Dimensity 9200 SoC can support Full HD displays at 240Hz, 144Hz for a WQHD resolution display or 60Hz for a 5K resolution panel. MediaTek claims that the SoC provides best-in-class video streaming with the help of MediaTek's AI-SR/ MEMC. The SoC comes with AI visual semantic display, which optimises picture quality with multi-person segmentation and multi-layer colour management per scene.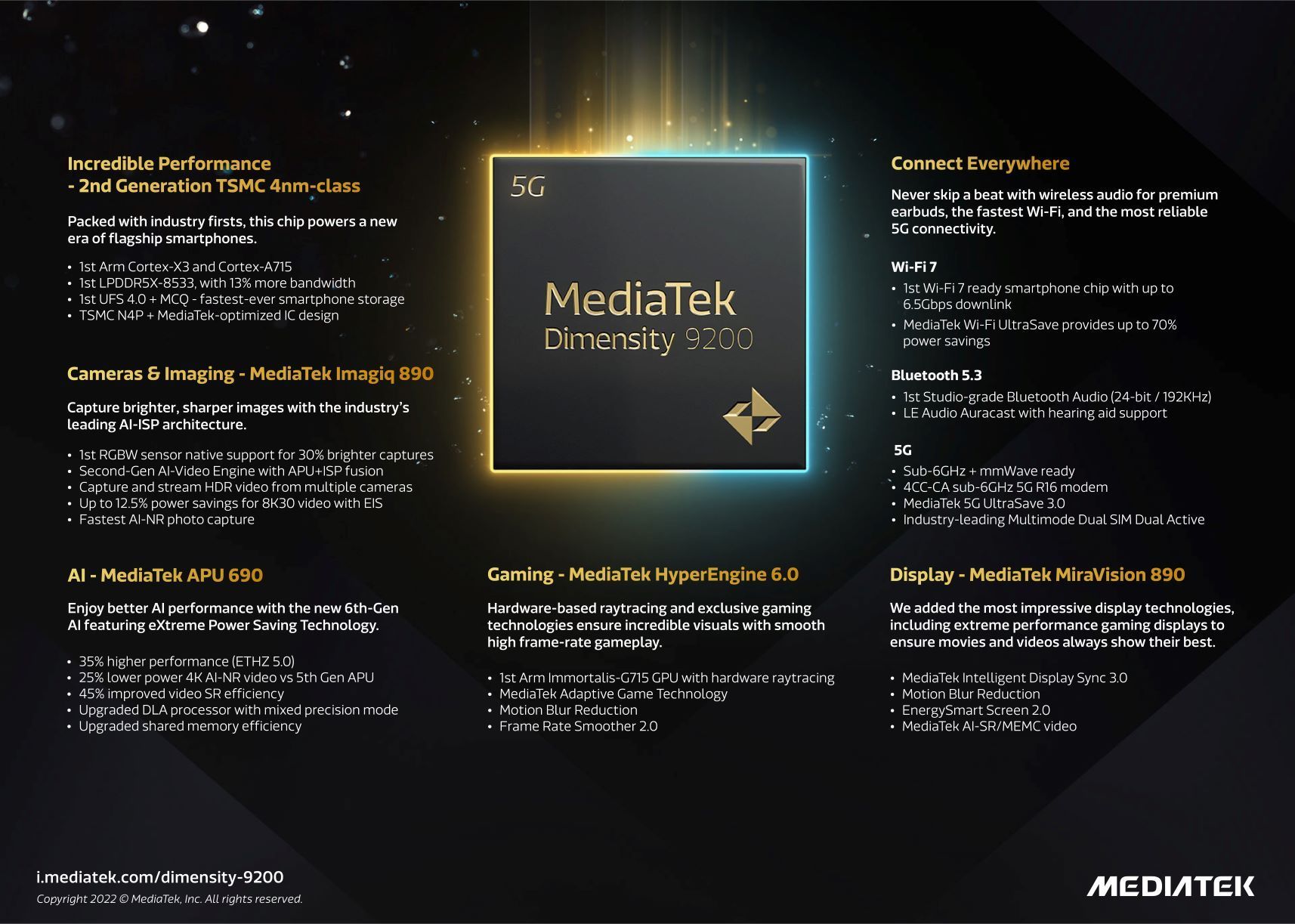 The Dimensity 9200 SoC supports LPDDR5X RAM and UFS 4.0 storage. It also supports both sub-6GHz and mmWave 5G. Lastly, there is support for Bluetooth 5.3 and Wi-Fi 7 standards.
MediaTek revealed that phones with the new flagship SoC will be available in the market by the end of 2022. However, the chip maker did not reveal any specific list of OEMs that will launch phones with Dimensity 9200 SoC. It is rumoured that the Redmi K60 series will feature the new Dimensity 9200 SoC. Vivo is also likely to launch one of the X90 series phones with the new MediaTek flagship SoC.
More details about the launch will be shared in the coming days. Meanwhile, let us know your thoughts about the new MediaTek Dimensity 9200 SoC in the comments below.