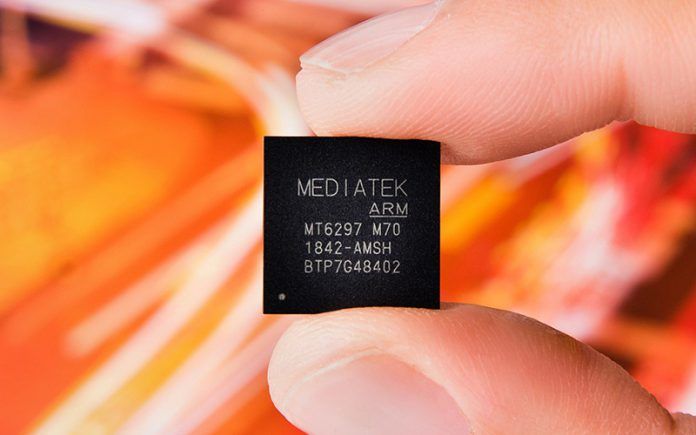 MediaTek announced back in July that it will be making its Helio M70, a chipset that will provide support for 5G connectivity. And the Taiwanese silicon maker has kept its promise by launching a 5G-ready SoC (System-on-a-chip) right after Qualcomm unveiled its next gen chipset for mobiles, Snapdragon 855.
After poor sales of the flagship Helio X30, MediaTek focused its attention on the affordable and mid-range smartphone market. This time around too, MediaTek is trying to gain traction with its Helio M70, which will be found in cheaper devices compared to its Qualcomm counterpart. As a result, more customers across the globe will be able to afford 5G enabled handsets. Let us take a closer look at the newly launched Helio P70 and see how it will impact the smartphone industry.
MediaTek Helio M70 Supports 5G Networks and Previous Standards Too
According to MediaTek, the Helio M70 will be a multimode chipset that will provide support for not just 5G networks, but 4G, 3G, and 2G standards too. The Helio M70 supports standalone (SA) and non-standalone (NSA) network architectures, the sub-6GHz band, high-power user equipment (HPUE) and more. MediaTek has actively advertised that its Helio M70 will be compatible with previous-generation connectivity standards, which will no doubt strengthen its partnerships with carriers around the world thanks to its versatility.
While the globe will eventually move to the 5G standard in the future, having 4G and 3G compatibility means that the smartphones will not lose cellular or data coverage out of 5G network zone. To help increase the shipments of its newly launched silicon, MediaTek has partnered with China Mobile in 5G development, while collaborating with industry leaders such as Huawei, Nokia, NTT DOCOMO, and more in establishing a 5G ecosystem.
Qualcomm's Snapdragon X50 5G modem can be sold as a separate solution or integrated with the Snapdragon 855. The only problem is that Qualcomm is catering these chips to partners that will launch flagships in 2019. The Snapdragon X50 can work with the Snapdragon 845 and Snapdragon 835, but then again, these are high-end chipsets found in top-end or mid-range phones.
MediaTek's chip won't stand a chance against the Snapdragon 8 series processors in terms of performance, but comes across as a sensible option for brands that sell value smartphones. Companies such as Realme, OPPO, Vivo and a few Indian brands have obtained a significant market in in the country with affordable phones. While these brands also launch flagship smartphones, they'll eventually rely on MediaTek to bring 5G connectivity to its low-cost line-up.
Reports suggest that Apple will launch its 5G-ready iPhones in 2020, and MediaTek might supply a portion of these 5G modems to the Cupertino-based company, alongside Intel. The legal spat between Qualcomm and Apple has not yet ended and if this continues till 2020, we have no doubt that MediaTek will win the contract from the iPhone maker for baseband silicon.
MediaTek Helio M70 Expected Arrival in the Market?
As per the chip-maker, the Helio M70 is ready and will be shipped to the partners during the second half of 2019. The manufacturer has not named the phone makers it will eventually collaborate with. But, MediaTek will be hoping that it does not lose out the 5G battle to Qualcomm like it did during the 4G-era. We think that if Qualcomm doesn't announce a cheaper alternative to the newly announced 5G-ready chips, MediaTek will have some headroom to grow.