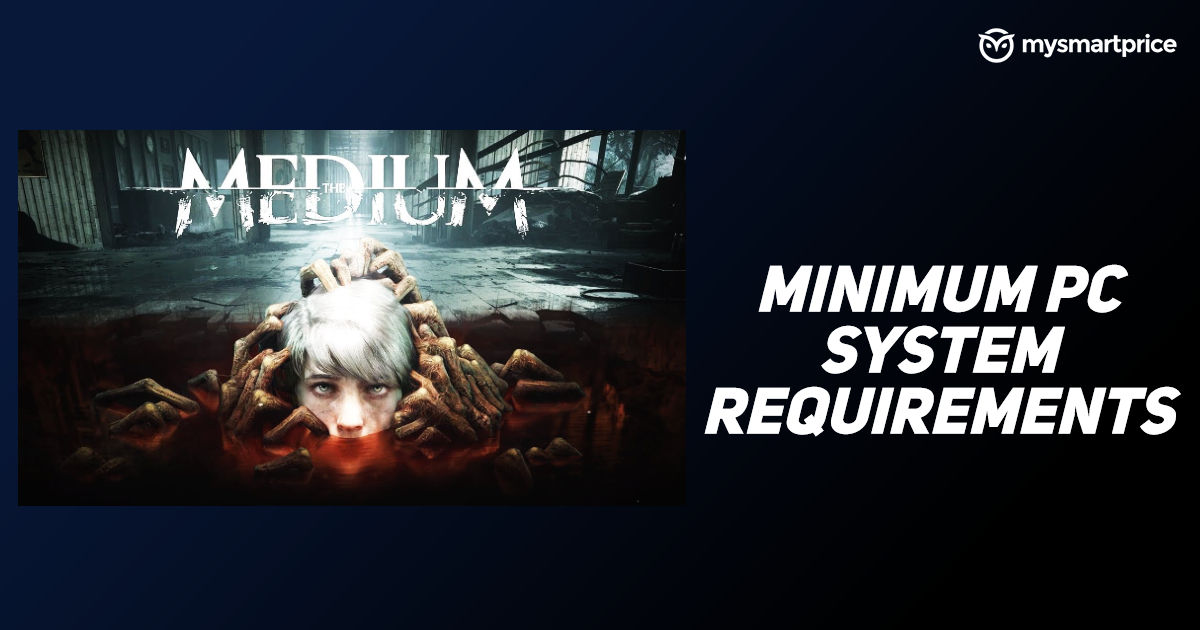 Horror gaming title, The Medium, has launched on Microsoft's Xbox Series X console in January. While the title is exclusive to Microsoft's gaming console, it of course is playable on PCs. That's one benefit of being in Microsoft's ecosystem – If you want to play the game on both PCs and consoles, you will most likely be able to. The Medium runs at 1080p and 4K resolutions on PC and also has the 4K Ray Tracing option, which produces enhanced lighting effects, and hence better gameplay experience.
Bloober Team has revealed what the requirements for the game for PCs is like. We'll break them down based on how you want to play the game.
The Medium minimum requirements for PC
You of course need to have Windows 10 (64-bit) on your PC to play this game, but here's more. The following configuration works for people who are content with playing The Medium at 1080p, with Ray Tracing turned off, and low details.
CPU: Intel Core i5-6600 or AMD Ryzen 5 2500X

RAM: 8GB

GPU: AMD Radeon R9 390X or Nvidia GeForce GTX 1060 6GB (with 4GB RAM. Equivalents of these will work too)

DirectX 11

Storage: 30GB space on your hard drive and preferably an SSD for best performance

DirectX compatible sound cards
Also Read: GTA 5 System Requirements: Here're the Minimum and Recommended PC Requirements for Smooth Gaming
System requirements to play The Medium on 'medium' settings
If you game a little harder than the average casual gamer, you probably want to turn on 4K resolution and higher details. Ray Tracing stays off with this one too though.
CPU: AMD Ryzen 7 3700X or Intel Core i5-9600

RAM: 16GB

GPU; AMD Radeon 5700XT or Nvidia GeForce RTX 2070

Storage: 30GB, preferably an SSD

DirectX11
Recommended requirements for playing The Medium
Following is the system configuration recommended by the developers. This is where you get 4K resolution, high details and can turn on Ray Tracing too. 
CPU: Intel Core i5-9600 or AMD Ryzen 7 3700X

RAM: 16GB

DirectX 12

GPU; Nvidia GeForce RTX 2080

Storage: 30GB, preferably SSD

DirectX compatible sound
As with most games, a solid state drive (SSD) is recommended for achieving the best load times and performance. The Medium is available for purchase on Steam and offers full controller support along with support for Steam extras like Steam Cloud, Steam Achievements, and more.