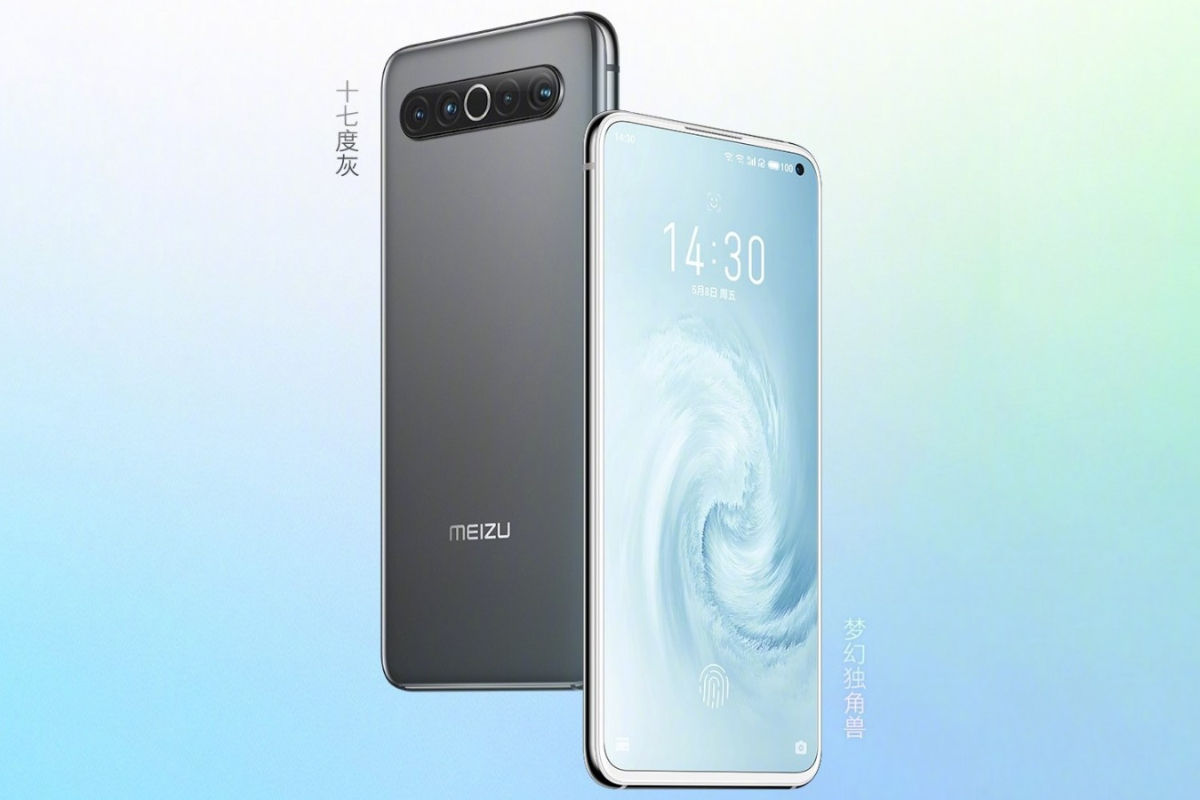 Update (06/05/2020, 06:01 PM):
The second phone in the Meizu 17 series, the Meizu 17 Pro, has also made a visit to Geekbench now. According to the listing, the Meizu 17 Pro features the Android 10 operating system, and it seems to have the same processor as the Meizu 17, the Snapdragon 865. However, unlike its sibling, which comes with 8GB of RAM, the Meizu 17 Pro features 12GB RAM.
So, the Meizu 17 Pro should perform better than the Meizu 17 in the benchmark test with the help of higher RAM capacity, right? Well, that is surprisingly not the case. The Meizu 17 Pro scores 913 points in the single-core test and 2,965 points in the multi-core test, which is slightly lower than that of the Meizu 17 (See its scores below). But not by a huge margin. It could be just an optimization issue.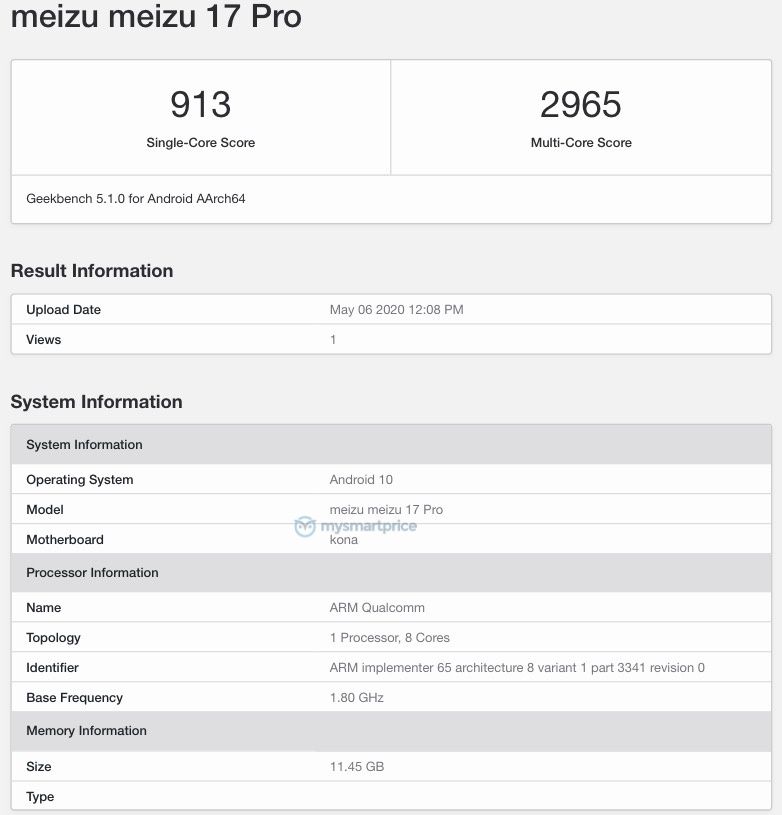 ---
The original story follows…
Meizu is all set to launch the Meizu 17 series smartphones on 8th May. The upcoming line up is expected to have two smartphones, the Meizu 17 and the Meizu 17 Pro. While the launch is still two days away, the Meizu 17 has now made a visit to Geekbench. Let us have a look at what it reveals.
Meizu 17 spotted on Geekbench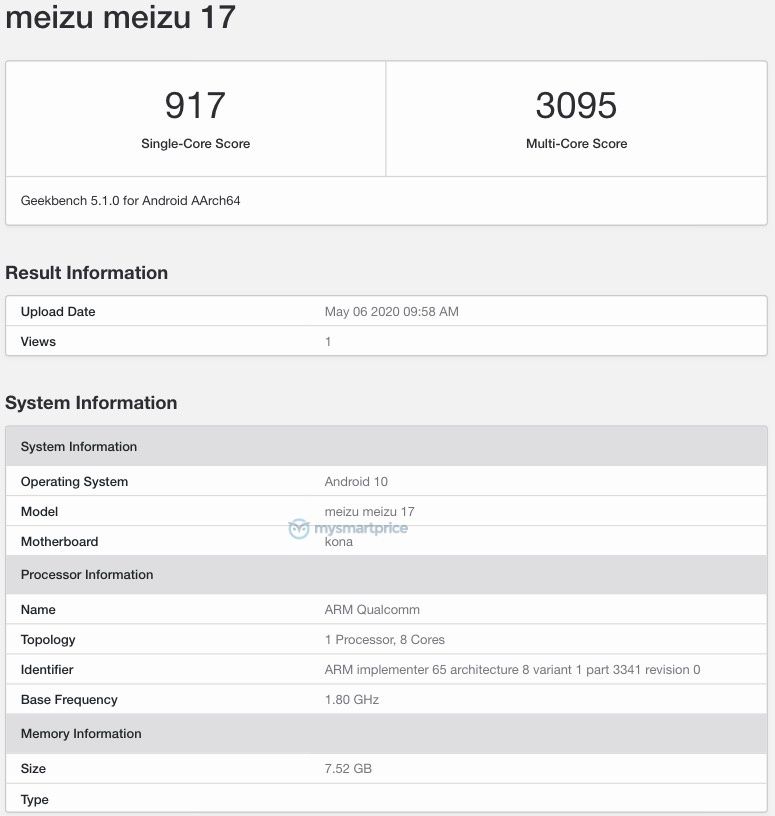 The Geekbench listing of the Meizu 17 clearly mentions its name, rather than its model number. The listing reveals that the phone has 'kona' motherboard, which is usually associated with Snapdragon 865 SoC. And it strongly suggests that the device has the Snapdragon 865 chipset. The benchmark scores of 917 points in the single-core test and 3,095 points in the multi-score test also suggest that the phone has Snapdragon 865 processor. The version that has made a visit to Geekbench has 8GB of RAM. And the device runs on the Android 10 operating system.
Meizu 17 specifications we know so far
According to the official teasers, the Meizu 17 will come with a Super AMOLED display that will have a 90Hz refresh rate and a punch-hole mounted to the top right corner of the screen, and a 32MP front camera. The device is said to feature a 64MP primary camera at the rear, UFS 3.1 storage, 4500mAh battery with 30W charging, NFC, and a horizontal linear motor for haptic feedback. The Pro version is expected to sport 5G connectivity, 40W wired charging, 27W wireless charging, and a ceramic back panel.