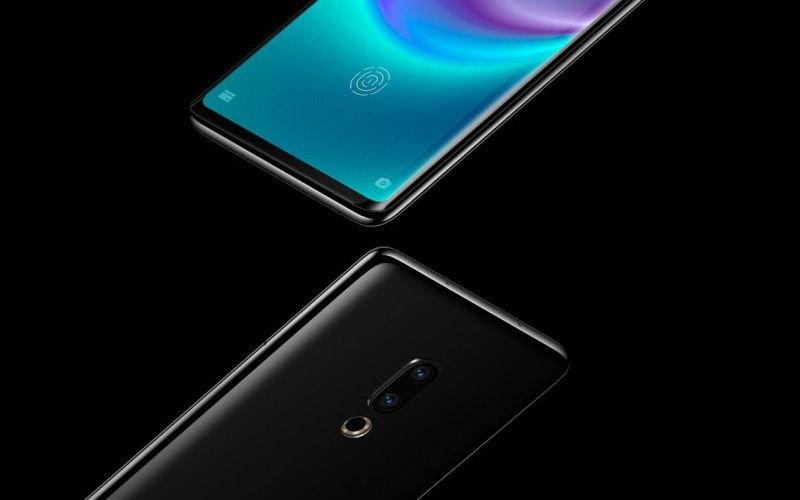 Just as promised, Chinese smartphone maker Meizu today launched the world's first true non-porous smartphone. Dubbed Meizu Zero, the smartphone has no holes anywhere on its body. Not only does the Meizu Zero lack a 3.5mm headphone jack but has no charging port or SIM card slot either.
Meizu Zero Key Features
The Meizu Zero boasts a precision-crafted ceramic unibody construction with IP68 water and dust resistance. It comes with a 5.99-inch sized flexible OLED display with an In-display fingerprint sensor and a 2.5D glass layer on top. Apart from the In-display fingerprint sensor, the Meizu Zero comes with a 20MP front-facing camera with facial recognition technology as well. Under the hood, Meizu's latest smartphone is powered by a Qualcomm Snapdragon 845 octa-core processor and not the newer Snapdragon 855 7nm chipset. The amount of RAM has not been confirmed yet, although the company did confirm that it is using LPDDR4X memory. Since there is no charging port, the Meizu Zero utilizes the company's self-developed 18W wireless fast charging technology. For data transfers, users will need to rely on the Bluetooth 5.0 Low Energy standard. The phone uses eSIM technology, which means there is no physical SIM card slot. Moving on to the camera hardware, the smartphone features a 12MP Sony IMX380 + 20MP Sony IMX350 dual-camera setup at the rear with Meizu's One Mind AI Smart 2 engine.
To produce audio, the handset uses the unique mSound 2.0 screen sound technology. It also sports virtual pressure-sensitive power and volume control buttons on the side. Meizu's mEngine 2.0 engine ensures that users get the same feel as a traditional physical button when pressing on the virtual buttons on the handset. In addition to mEngine 2.0, the virtual buttons on the Meizu Zero also use advanced pressure detection technology and capacitive positioning technology. In terms of software, the Meizu Zero will ship with the company's Flyme 7 UI, likely based on Android Oreo. Meizu has not announced any detailed availability or pricing information yet. It is expected to go on sale once all Chinese carriers start to support the eSIM technology.