Highlights
Meta Avatars in video calls can be helpful when you do not want to show your real face or actual look.
Meta has also announced animated avatar stickers and social stickers.
Meta celebrated the one billion avatar creation milestone in April.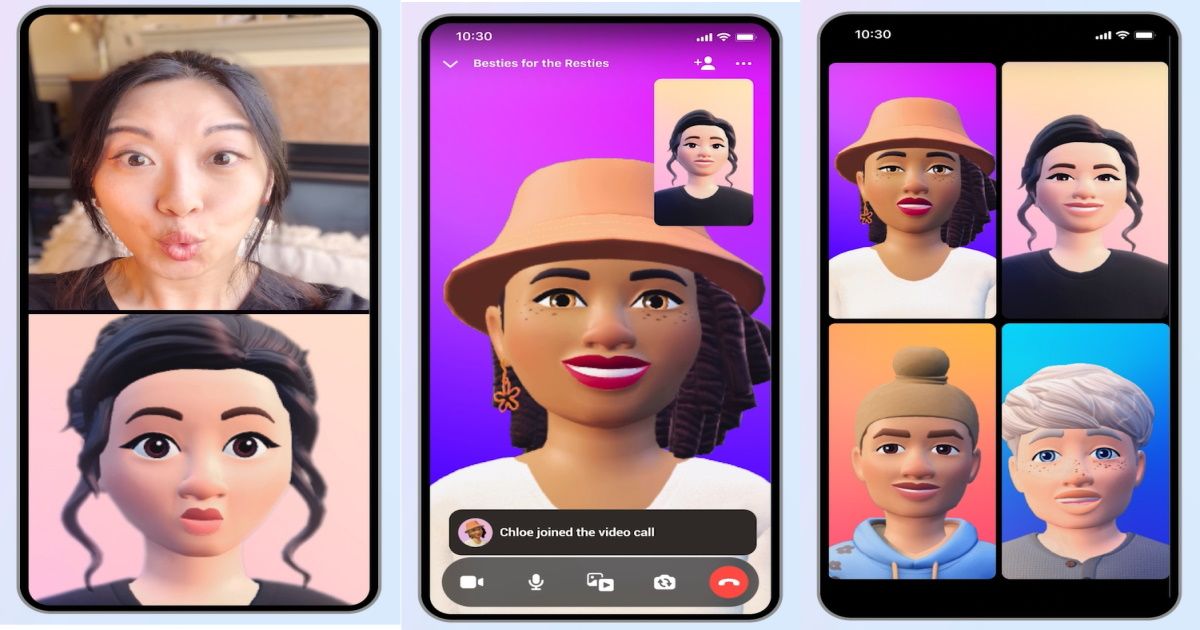 Meta Avatars have been in existence for quite some time. They are digital versions of users and let them be a part of the virtual world. Avatars can be used for different purposes including interactions in the metaverse. The team is now expanding its usage reasons as it has introduced the ability to video call using your avatar. It has further announced animated avatar stickers and social stickers to give users more reasons to create an avatar.
Meta Avatar Video Calls on Instagram and Messenger
Meta has announced avatars can now be used for video calls on Instagram and Messenger. This is a useful addition as there are times when your look or the background is not appropriate for a video call. A user can surely turn off the camera during such times but then, it actually defeats the purpose of a video call and it becomes an audio call.
Meta Avatars will allow users to be expressive and show their emotions without actually showing their faces. There is no denying that many will find animated virtual avatars in video calls unusual or uncomforting but for those who find them fun, Meta has given one more way of using avatars.
All you need to do is to start a video call on Instagram or Messenger as you do normally. Choose the avatar option to select your avatar and you are good to go. This new option works even for group video calls.
The team is further introducing the ability to use animated avatar stickers in different settings. These can now be used in Facebook and Instagram Stories and Reels, Facebook comments, and 1:1 message threads on Messenger and Instagram. Another new way of expressing one's self is Social Stickers. It essentially combines your and your friend's avatars for different expressions like giving a high-five to each other.
Meta is also testing new ways for users to create avatars as quickly as possible. Users on WhatsApp and Facebook can now generate an avatar by clicking a selfie. The suggested avatar can be personalized to make it look unique and closer to your real identity.
In related news, the Meta Verified subscription service was recently expanded to India. It lets anyone get a verified tick next to their Facebook and Instagram accounts along with a few other perks by paying a monthly fee. The good thing is that your verified tick gets carried over to Meta's newly released Threads application too.