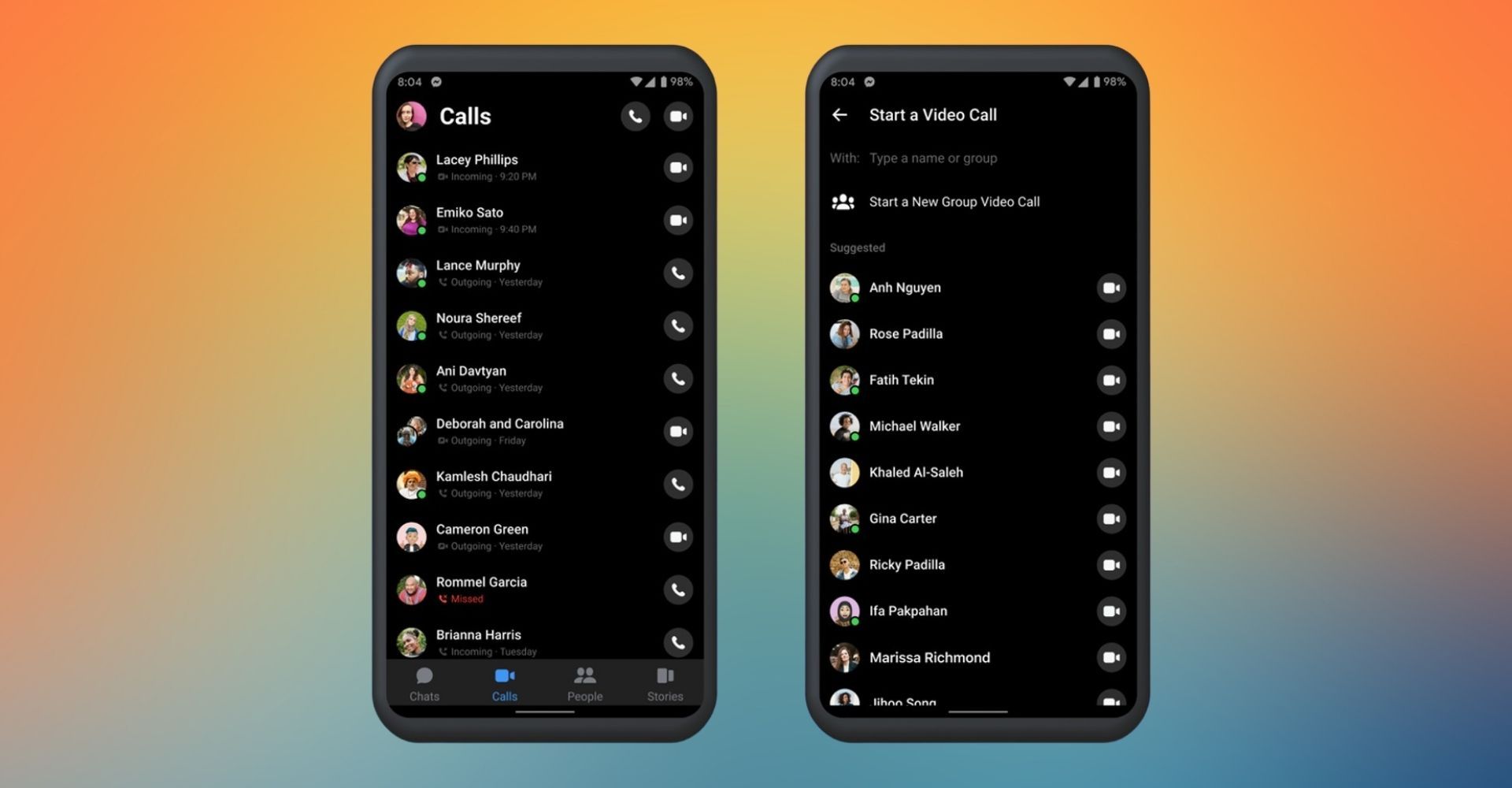 WhatsApp, which is owned by Meta, has been testing a slew of new features, including the ability to modify sent text messages, exit a group silently, rich link previews, a new status reply indication feature, and more. Messenger, another Meta owned messaging platform is now rolling out the Calls tab to its app on Android and iOS, taking a page out of WhatsApp's playbook.
The call button will be easier to find with this new design change. In the function bar at the bottom of the app, the messaging platform is adding a dedicated tab for audio and video calls. Let's take a closer look at this new development and what we've learned so far.
Meta's Messenger Wants to Make It Easy for People to Make Calls
The function bar at the bottom of the app will now have a separate option for Calls. While this is a minor adjustment, it's an attempt to make it easier for people to make calls via Messenger. The new tab will appear alongside Chats, Stories and People and will provide a list of the user's contacts, as well as individual voice and video call options.
The decision to include calling on the Messenger app's homepage was made in response to the significant increase in audio and video calls made through another user's chat window, according to Meta. It discovered that, compared to early 2020, when the Covid-19 epidemic drove many individuals to work from home and hold meetings through video and audio, there are 40% more daily callers now. Every day, more than 300 million audio and video calls are made by Messenger users throughout the world.
The new Calls tab will reach users with a new update, however, not everyone around the globe will be able to notice the difference immediately. Earlier this year, the company added emotions, stickers, message-specific answers, and forwarding to its encrypted messaging platform.