Highlights
New tools will give parents more ways to supervise what their kids are up to.
The tools will help users limit unwanted interactions on Messenger and Instagram DMs.
Meta will now nudge teen users to set time limits on Facebook.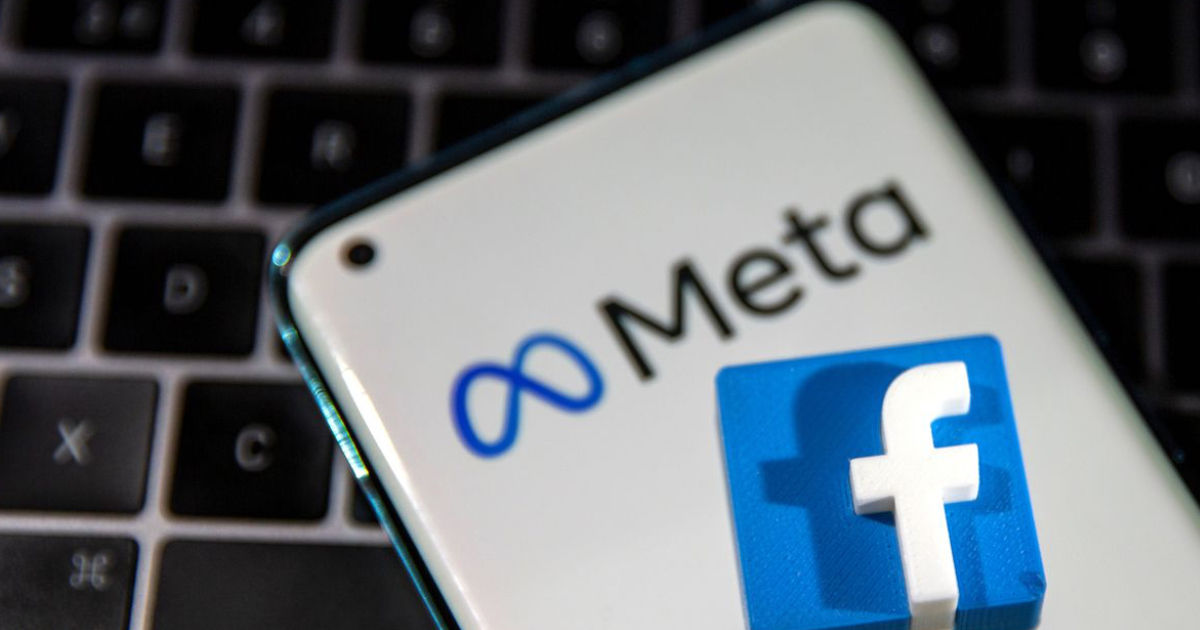 Meta owns two of the biggest social media networks on the planet, Facebook and Instagram. These two have billions of monthly users together and teenagers account for a tangible portion of them. This is the reason these platforms are also attractive spots for anyone with malicious intentions on the internet. As a result, Meta keeps releasing new and improving existing security and privacy features. Here is everything that the company has announced new to help teens and their families and to make the platform a safer place.
New Parental Supervision Tools on Messenger and Instagram
Meta introduced new parental supervision tools on Messenger and Instagram through an official blog post. These tools are aimed at giving parents more ways to stay in the loop about what their teens are up to. They can now check the amount of time teens are spending on the Messenger application. They will receive updates about their teens' contact list along with privacy and safety settings.
If the teen user allows, parents will receive a notification whenever they will report a contact. They can further check teens' messages and story settings as well as get notified when they make changes. However, parents cannon read the messages sent or received by their teens. All these new tools are accessible through the Meta Family Center in the United States, Canada, and the United Kingdom. The team will expand these features to the rest of the countries worldwide in the coming months.
As for Instagram users, the app will now recommend teen users add parents as their supervisors whenever they will block someone. It will be done by showing a notice that will highlight how having parents as a supervisor can benefit them. Parents can now check common accounts between the accounts followed by teens and the accounts following them. The app will further let parents customize the kind of notifications they want to receive as well as their frequency.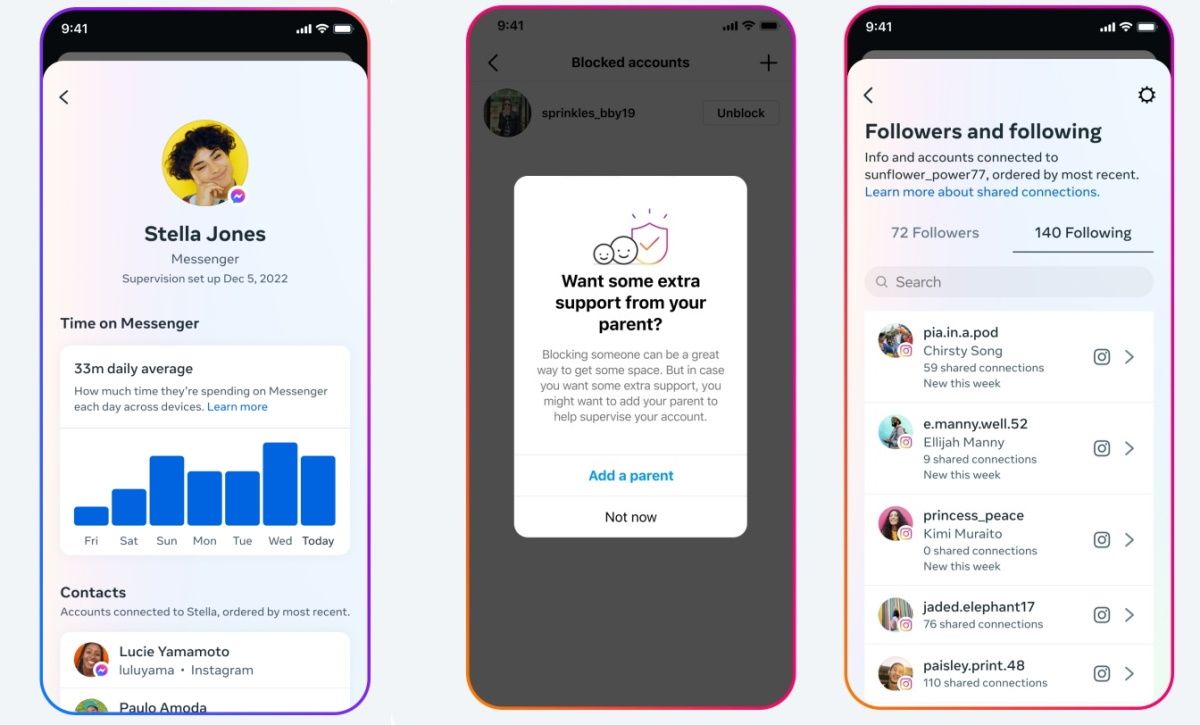 New Time Management Tools on Facebook and Instagram
It is not a hidden secret that spending time on social media can be heavily addictive and lead to various mental health issues. To help with this, Meta will now notify users when they have spent 20 minutes on Facebook. It will encourage them to take a break and also set a daily time limit.
Instagram is exploring a new feature where it will nudge teen users to close the app if they are scrolling Reels at night. It is further expanding Quiet Mode globally and it will reach everyone in the next few weeks. When enabled, a user will not receive any app notifications. If they happen to receive a DM during the mode, the app will send an auto-reply. All other users will see on your profile that you have Quiet Mode turned on.
New Messaging Privacy Features on Instagram
One of the annoying things about Instagram DMs is unwanted messages. The app already has a few features to keep these under control but now, Meta has added a few more. It will now let users send only one message invite at a time and unless it has been accepted, they cannot send any more messages.
This message invites can only be sent in the form of text now. It means no more unwanted photos, videos, voice messages, or calls from unknown people. This should curb online harassment faced by users through the bombarding of unwanted messages.