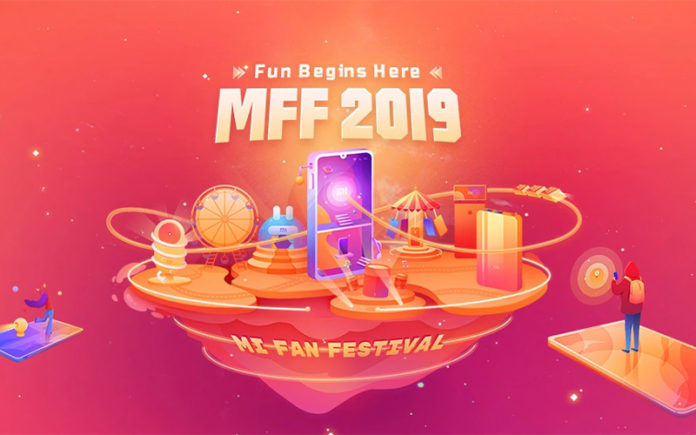 Xiaomi's much-awaited MFF (Mi Fan Festival) 2019 sale is now live. And it will go on till 6th April. Without wasting any time, let us have a look at what Xiaomi is offering in the sale.
Avail 5% Instant Discount on Cart Value of INR 5,998 And Above
In this sale, the brand is offering a 5% instant discount on cart value of INR 5,998 and above. The discount is applicable only if you make the payment through HDFC Bank credit or debit card (note that the discount is capped at INR 500). Just so you know, the 5% instant discount is available on all Xiaomi smartphone including Redmi Note 7, Redmi Note 7 Pro, POCO F1, and Redmi 6.
You Can Buy Xiaomi Products at Just INR 1
Along with the instant discount, the brand is offering a chance for people to buy its product at INR 1. Yes, that's right, just INR 1. Today, there are two devices up for grabs for INR 1 – the Redmi Note 7 Pro and the Mi Soundbar. Tomorrow, there will be two other devices available for INR 1 – the Mi Home Security Camera and Poco F1 6GB + 64GB. And on the last day on sale, Xiaomi will offer Mi Sports Bluetooth Earphones, and Mi LED TV 4A Pro for INR 1. Although Xiaomi didn't mention it, the products in INR 1 offer will have limited stock, and this offer will be available on a first-come, first-serve basis.
You Could Get INR 2,447 Worth Products In INR 99 Mystery Box
Xiaomi is also offering a Mystery Box for INR 99. Even we aren't sure what this means. Although, from my understanding, the INR 99 Mystery Box could have any of Xiaomi's products of under INR 2,447. So, you could either get Xiaomi's INR 399 worth headphones in the Mystery Box, or you could get INR 1,999 worth Mi Band 3 in it. It all depends on your luck. You could get any Xiaomi product in it, which is under INR 2,447.
Play 'Fun and Furious' And Win Prizes
Xiaomi is holding an activity called 'Fun and Furious.' It is a game that you'll have to play on your smartphone. If you win the game, you will stand a chance to win prizes. Unfortunately, Xiaomi hasn't mentioned what those prizes are.
Install Tik Tok and Win F-Codes for Redmi Note 7
Xiaomi is holding another activity. Here, if you install Tik Tok using the QR code mentioned on Xiaomi's website, you could stand a chance to win F-Codes for the Redmi Note 7. As you might know, it is very hard to get hands on the recently launched Redmi Note 7. The device goes out of stock within a few seconds in the flash sale. However, if you have the F-Code you can buy the Redmi Note 7 whenever you want. You won't have to wait for the flash sale. This is a great chance for people who couldn't get their hands on the Redmi Note 7 in the recent flash sales. They can grab the F-Code and buy the Redmi Note 7.