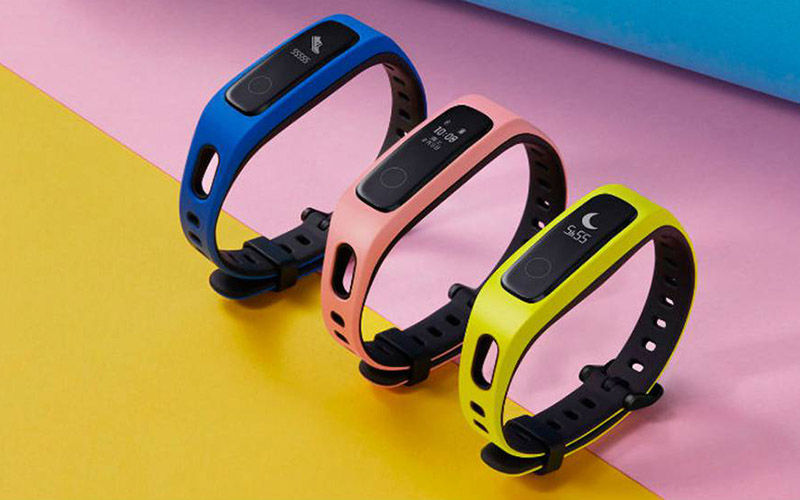 The Mi Band 3 was launched a while back and knowing Xiaomi, it comes with a tremendously affordable price tag. However, that is not stopping Honor from spreading its Band 4 across different markets around the globe. Now, both manufacturers have introduced the NFC variants of their latest and greatest fitness trackers and we will be comparing both of them to see which one gives the best 'bang for your buck'.
Now that both fitness trackers also feature an NFC chip, let us tell you how is that going to make both devices more capable than they already were. With this chip, you can use both the Mi Band 3 and the Honor Band 4 to make contactless payments. The level of how extensively you can use both these wearables will initially be limited, but they will eventually increase over time. For now, you can pay for your subway and bus payments in several cities located in China.
Mi Band 3 NFC Edition vs Honor Band 4 NFC Build, Display
Due to their affordability, don't expect premium materials like aluminum and glass to be used when making the Mi Band 3 or the Honor Band 4. However, the straps are made of silicon for both devices, along with a plastic-type material that makes both of them feel very sturdy. After all, if you are going to be using them for fitness-related activities, you expect such wearables to be durable.
Moving onto the display, the Mi Band 3 features a 0.78-inch OLED touchscreen with a 128 x 80 resolution. As for the Honor Band 4, it sports a much larger 0.95-inch OLED panel with a more detailed 240 x 120 resolution. While the text and notifications will look better on the Honor Band 4, please note that it will also have a negative effect on the overall battery endurance.
If you want to preserve the fitness tracker to last for a longer period of time, we strongly suggest that you pick up the Mi Band 3. If you're the kind of person who can afford to juice up the Honor Band 4 after a short period of time, you can pick up the latter.
Mi Band 3 NFC Edition vs Honor Band 4 NFC Features
Mi Band 3 and Honor Band 4 are not running any licensed or proprietary software like the more advanced Android and iOS platforms so just their basic level of functionality exists. However, there are several features that you'd like to know about, with the first one we already discussed; possessing the ability to make contactless payments. With the Mi Band 3, you can accept or reject calls when it is paired with your smartphone, and it can provide weather forecasts, as well as an alarm clock. Other features of the wearable include a heart rate monitor and a daily steps counter.
Most importantly, you can take the Mi Band 3 for a swim, as it is both water and dust-resistant up to 50 meters. Coming to the Honor Band 4, the fitness gadget can also track your steps as well as the number of calories that you burned. Aside from this, you can also calculate the distance that you covered and your health through a heart rate monitor. Before we forget, the Honor Band 4 is also dust and water-resistant up to 50 meters.
When it comes to features, there is very little separating the Mi Band 3 from the Honor Band 4, but there is still more information left. Who knows, this might be the decisive comparison.
Mi Band 3 NFC Edition vs Honor Band 4 NFC Battery Life, Connectivity
Here is where the Mi Band 3 gains a decisive lead over its closest competitor in the wearables game, the Honor Band 4. The Mi Band 3 houses a 110mAh unit that can keep it powered on for 20 days under regular use. The Honor Band 4 sports a smaller 100mAh cell that can be powered on for 14 days, making the Mi Band 3 the clear winner here.
As for connectivity, both fitness trackers can connect via Bluetooth to either your Android or iOS device. For a more comprehensive detail on your fitness activities, you can find all related details if you open up your smartphone after your exercise session has been completed.
Mi Band 3 NFC Edition vs Honor Band 4 NFC Conclusion
The Honor Band 4 NFC variant costs 249 Yuan, which brings us to Rs. 2,647, while the same version of the Mi Band costs 199 Yuan, which is equal to Rs. 2115. The regular version of the Mi Band 3 costs Rs. 1,999, so there is no question that the NFC model will cost slightly more. As a conclusion, it is wise to consider that purchasing any of these fitness trackers is not going to be blowing a hole in your wallet. However, you also need to decide which gadget will provide the most value for your money.
As a conclusion, our verdict lies with the Mi Band 3. It might feature a smaller screen than the Honor Band 4, but it is more affordable, sports the same fitness-related features belonging to its competitor, it is dust and water-resistant, but most important, it possesses superior battery life. There's no telling when the NFC variant of Xiaomi's latest wearable will land in India, but we'll notify you when it does.