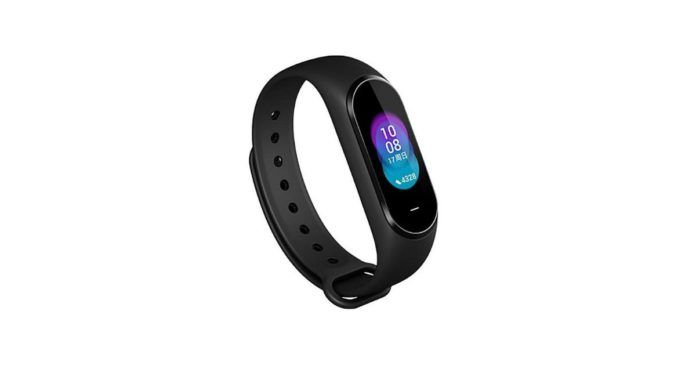 Xiaomi propelled to the top of the wearable devices segment in 2017, surprising everyone. It even managed to defeat fitness tracker and smartwatch stalwarts Apple and Fitbit over the past few years. Xiaomi became so successful with the help of its low-cost activity and fitness trackers under the Mi Band series.
Last year, the company launched the Mi Band 3 with a heart rate monitor. Now, new reports from tech publications CNMO and GizmoChina, Xiaomi is planning to bring a significant upgrade to its Mi Band lineup of fitness trackers with the Mi Band 4. In 2019, Xiaomi plans to surprise everyone by bringing two huge upgrades: color display and Bluetooth 5.0.
Mi Band 4 To Feature Color Screen, Bluetooth 5.0
The Mi Band 4 could switch from a monochromatic OLED screen that's used on the Mi Band 2 and the Mi Band 3 to a full-color OLED screen. The screen would also be bigger than the ones used in Mi Band 4's predecessors. This would be a huge upgrade for consumers as they can view more information on the screen, and in a better way. Moreover, Xiaomi will ditch Bluetooth 4.2 to move to a Bluetooth 5.0 chip for connectivity. This will not only improve power efficiency but also increase the fitness tracker's range and stronger connection when connected to a smartphone.
Images of the Mi Band 4's were revealed through Korean certification agency NCC's documents (via DroidShout). There's a slight change in its design compared to the Mi Band 3. Gone is the recessed button, which is replaced by a circular halo touch-sensitive button. There is also a change in the Mi Band 4's charging cradle, which now covers the whole body rather than being attached at one end of the sensor unit.
It is also being reported that the Mi Band 4 will have improved heart rate monitoring. The fitness tracker will also come with Xiaomi's AI voice assistant, Xiao AI, making it the first Mi Band device to do so. To support the larger screen and improved features, the fitness tracker will come with a slightly higher capacity battery (135mAh, instead of 110mAh battery inside the Mi Band 3).
Mi Band 4 Launch Time Frame, Pricing
The Mi Band 4 is expected to be launched sometime later this year, but some concrete information regarding the fitness tracker's launch time frame was revealed when Huami CFO (Chief Financial Officer) David Cui revealed at the company's quarterly earnings call a couple of months ago. When the executive was asked whether the successor to the Mi Band 4 will be released in March or April of 2019, he did reveal that the fitness tracker will be launched this year and that it will come with new features that will suit consumers' needs. Moreover, he also confirmed that the Mi Band 4 will be priced competitively.
In a separate report, it was revealed that the Mi Band 4's regular variant (model XMSH07HM) could be priced at anywhere between CNY 200 and CNY 300 (between INR 2,000 and INR 3,000). There will also be an NFC equipped variant (model XMSH08HM) of the Mi Band 4, which could be released with a price tag of around CNY 499 (INR 5,000).