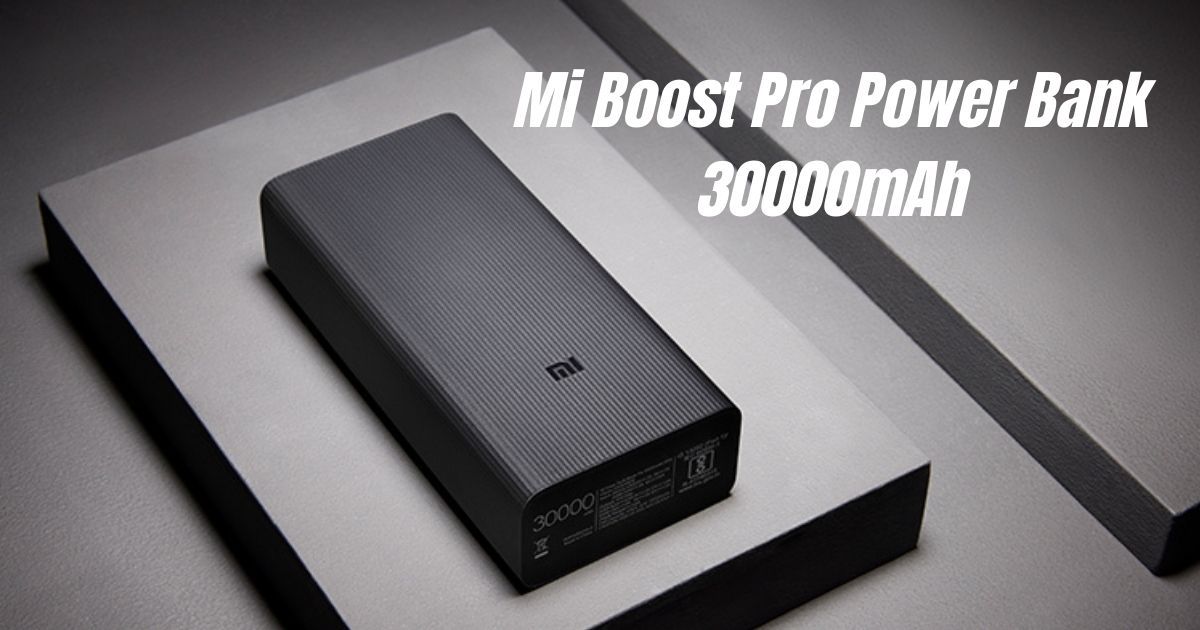 Xiaomi, under the Mi Crowdfunding, has now introduced a new product – Mi Boost Pro Power Bank 30000mAh. As the name suggests, it's a portable charger that comes with a 30000mAh battery capacity. The Mi Power Bank Boost Pro comes with a new anti-skid finish and features 4 input/output ports in total. The new power bank from Xiaomi supports USB PD 3.0, and can deliver up to 24W output. Mi PowerBank 30000mAh also features 16 layers of circuit protection. Let us take a look at Mi Power Bank Boost Pro price, availability, features, and specifications.
Mi Boost Pro Power Bank 30000mAh: Price and Availability
As a part of the crowdfunding campaign, the company is offering the Mi Power Bank 30000mAh at a discounted price of Rs. 1,999. Xiaomi is looking to reach a goal of 5000 units in 15 days as part of the crowdfunding campaign. The shipping will commence starting 15th May, if the campaign is successful. At the time of writing, the campaign had 88 backers.
The product might carry a price tag of Rs. 2,299 after the crowdfunding as hinted in the official tweet. But, we don't know if Xiaomi plans to list it for regular sales. Users interested in purchasing the Mi PowerBank 30000mAh must also note that the 30000mAh power banks are not allowed in flights.
Mi Boost Pro Power Bank 30000mAh: Features and Specifications
Starting off things with the design, the Mi PowerBank 30000mAh features an anti-skid finish, similar to that of Mi Pocket Power Bank Pro which was introduced in India back in November. The power bank features a 30,000mAh lithium polymers cell with 16 layers of advanced circuit protection. The company has not mentioned the rated capacity of the Mi Boost Pro Power Bank.
It has four ports in total, two USB Type-A, a Type-C, and a micro-USB port. The Type-C port can act as an input port as well as an output port and supports PD 3.0 (power delivery). Mi Boost Pro PowerBank Pro supports dual input and can be charged using the Micro-USB and Type-C charging port. The power bank supports up to 24W input via the Type-C port, while the input via the micro-USB port is capped to 18W. The Mi Boost Pro PowerBank can go from 0 to 100% in about 7.5 hours if charged with a 24W PD charger. Though, it takes 10 hours to charge if you charge it with an 18W charger.
For the output, there are two USB Type-A and a Type-C port on the new Mi Boost Pro Power Bank. With these ports, it can charge up to 3 devices simultaneously. It supports up to 24W output via Type-C as it supports PD 3.0, but the output is capped to 18W via Type-A ports. Similar to other Xiaomi power banks, there is a low power output mode to charge devices like smartwatches and smart bands, which can be activated simply by a double tap on the power button. The power bank weighs around 640grams and the dimensions are 154.5× 72.3×38.99mm. What do you think about the Mi Boost Pro Power Bank? Do let us know in the comments below.