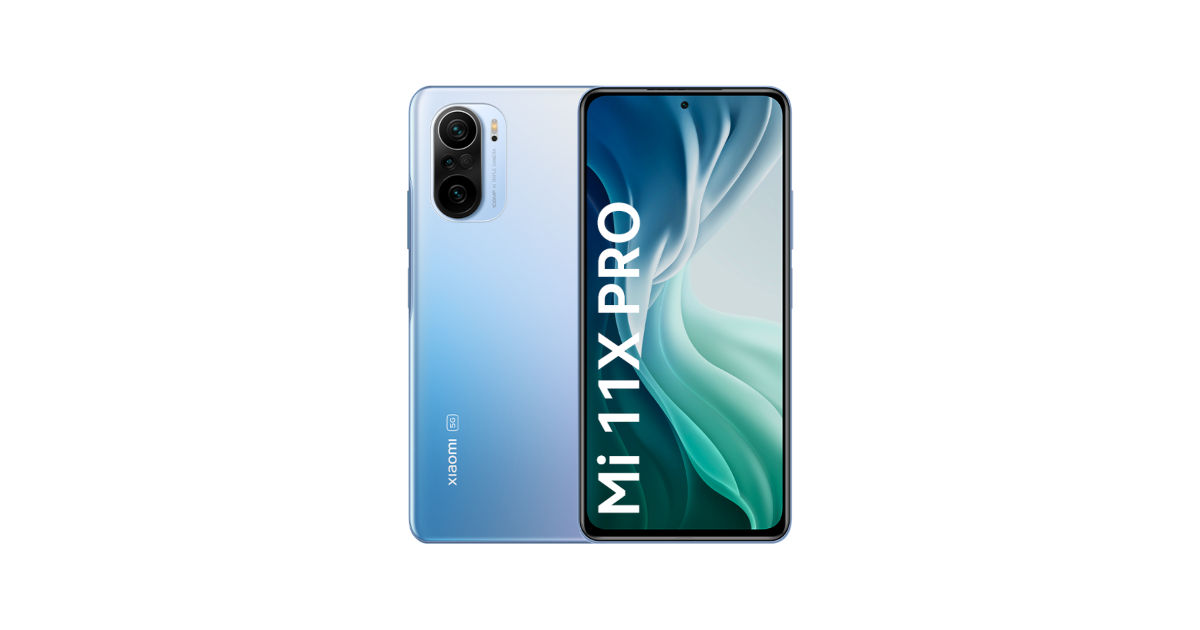 Xiaomi's 'Mi Flagship Day' sale has commenced in India today. As part of the 'Mi Flagship Day' sale, you can get the best prices and offers on TVs, smartphones, and a range of Xiaomi ecosystem products. The Mi Flagship Day sale will continue until August 27th. During the sale, you will get exclusive deals and discounts across Mi and Redmi range of products. Users can also avail a host of exciting deals on Mi.com and Mi Store App during the sale period. If you are looking to buy new Xiaomi smartphones like Mi 11X, Mi 11X Pro, Mi 10 series devices, or any new Xiaomi or Redmi TV, this can be the right time, considering that you will get a discount of Rs 5,000. Let's take a look ahead at the products below which you can buy in this sale at a discounted price:
Mi Flagship Day Sale Offers
Speaking about the big discounts first, both the Mi 11X and the Mi 11X Pro will be available in the sale at an additional discount of Rs 5000. Additionally, during the Mi Flagship Day, users can avail of additional exchange offers of up to Rs 16,000 with Mi exchange on devices such as Mi 11X, Mi 11X Pro, Mi 10T Pro, Mi 10T & Mi 10i. Users can also grab their favorite smartphones at a starting price of Rs 11,000 after the exchange offer. With the 'Reward Mi' programme users will get a unique chance to win exciting prizes in the form of Mi 11X Pro, Mi 10T Pro, Mi TV 4A 40 Horizon, and Mi Robot Vacuum Mop-P during the sale.
As mentioned, during the Mi Flagship Day sale, there will be discounts offered on Xiaomi and Redmi TVs. The Mi TV 4X 55-inch model can be purchased at Rs 40,999 during the sale after applying Bank and Mi Reward offer. With 'Reward Mi', users will be able to earn Mi Tokens on every purchase, which can further be converted into discount coupons or provide priority access for the newly launched products. Below is the list of products on which you can get at a discounted price during the sale:
Smartphone Offers
| | | | | |
| --- | --- | --- | --- | --- |
| Product | MRP | Discount | Extra Discount on Exchange | Exchange Value Price |
| Mi 11 Lite (6GB + 128GB) | 24,999 | 3,000 | 2,500 | 12,000 |
| Mi 11 Lite (8GB + 128GB) | 25,999 | 2,000 | 2,500 | 11,000 |
| Mi 10i (6GB+128GB) | 24,999 | 3,000 | 3,500 | 13,000 |
| Mi 10i (8GB+128GB) | 27,999 | 4,000 | 3,500 | 14,000 |
Smart TV Offers
| | | | | |
| --- | --- | --- | --- | --- |
| Product name | Price | Bank Offer | Reward Mi – Coupon | Effective Price ( Bank + Coupon) |
| 32 4A | 16999 | 1000 | 350 | 15649 |
| 32 HZ | 17499 | 1000 | 350 | 16149 |
| 40 HZ | 24999 | 1000 | 500 | 23499 |
| 43 HZ | 27999 | 1000 | 500 | 26499 |
| 43 4X | 29999 | 1000 | 500 | 28499 |
| 50 4X | 38999 | 1500 | 1000 | 36499 |
| 55 4X | 44999 | 3000 | 1000 | 40999 |
| Redmi 50 | 38999 | 1500 | 1000 | 36499 |
| Redmi 55 | 45999 | 3000 | 1000 | 41999 |
| Redmi 65 | 62999 | 4000 | 1200 | 57799 |
| 55 QD | 59999 | 3000 | 1200 | 55799 |
Ecosystem Product Offers
| | | | |
| --- | --- | --- | --- |
| Product | MRP | Discount | Effective Price |
| Mi Electric Toothbrush T100 | 799 | 200 | 599 |
| Mi Smart LED Bulb (White) | 699 | 299 | 400 |
| Mi Router 4C | 1,199 | 300 | 899 |
| Mi Water TDS Tester | 499 | 200 | 299 |
| Mi Automatic Soap Dispenser | 1,199 | 300 | 899 |
| Mi Portable Electric Air Compressor | 3,499 | 1,200 | 2,299 |
| Mi KN-95 Protective Mask (Pack of 2) | 500 | 351 | 149 |
| Mi City Backpack Dark Gray | 1,799 | 400 | 1,399 |
| Mi Selfie Stick Tripod Black | 1,199 | 250 | 949 |
| Xiaomi Precision Screwdriver Kit | 1,499 | 300 | 1,199 |
| Mi Truck Builder | 1,799 | 400 | 1,399 |
| Mi Dune Buggy Builder | 1,799 | 400 | 1,399 |
| Mi Flex Phone Grip and Stand Blue | 199 | 100 | 99 |