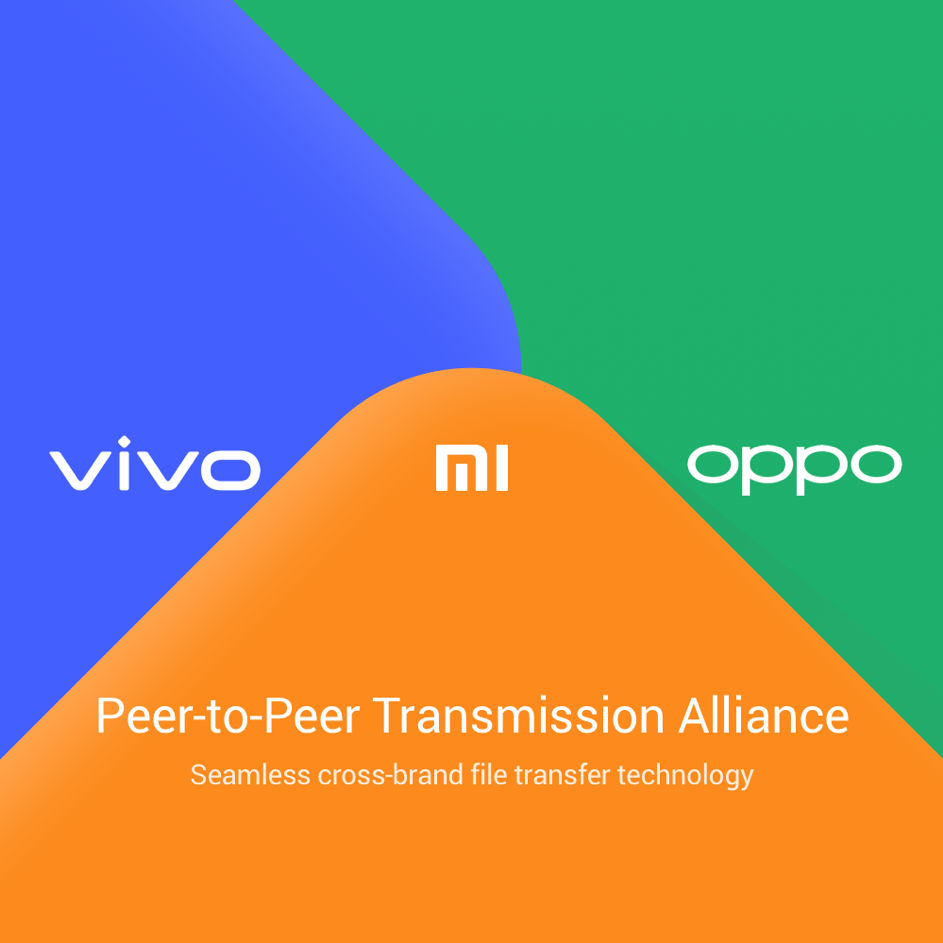 Xiaomi has joined hands with its rivals OPPO and Vivo to form a 'Peer-to-Peer Transmission Alliance' that will enable seamless file transfer between their phones. Xiaomi phones running MIUI 11 based on Android Pie or above, OPPO / Realme devices running ColorOS 7, and Vivo phones running FunTouchOS 10 will have this feature baked in them.
OPPO, Vivo, and Xiaomi phones already come with a file transfer feature built into their software. But that protocol only allows sharing files between the phones of the same brand. Thus, in August, these three brands announced the formation of "Inter-Transfer Alliance Group" to enable peer-to-peer seamless file transfer at high speeds. After months of testing, this feature is now available to the public and the union has been renamed to "Peer-to-Peer Transmission Alliance"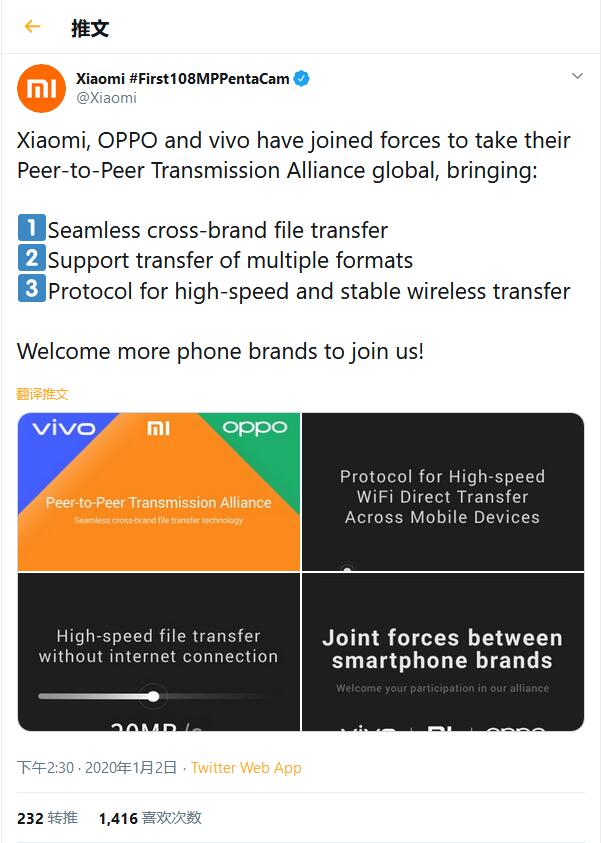 According to the blogs posted by the three brands, the rollout of this feature on their smartphones is aimed at wide adoption of 5G which is expected to increase average file size. Hence, going forward, users of smartphones from these brands will able to transfer files between them wirelessly at an average speed of 20MB/s. This feature uses Bluetooth for fast pairing and WiFi P2P (Peer-to-Peer) technology to transfer files. Therefore, the phones will not drop the WiFi connection and the users can continue doing their tasks while the transfer takes place in the background. Users can share a wide range of files including photos, videos, music, documents, and more.
The peer-to-peer file transfer feature is already available on Xiaomi, Oppo, and Vivo smartphone running MIUI 11, ColorOS 7, and FuntouchOS 10 respectively. To use this feature, simply turn on 'Mi Share' / 'Oppo Share' / 'Vivo Share' from the quick toggles and select 'Send' or 'Receive' based on what you want to do. What's more fascinating is the Peer-to-Peer Transmission is looking forward to welcoming more brands to join this union to provide a better experience to their users while maintaining a strategic relationship among them. If the likes of Huawei, OnePlus, and Samsung join the fray, this would make for one solid file-sharing system on the Android ecosystem.