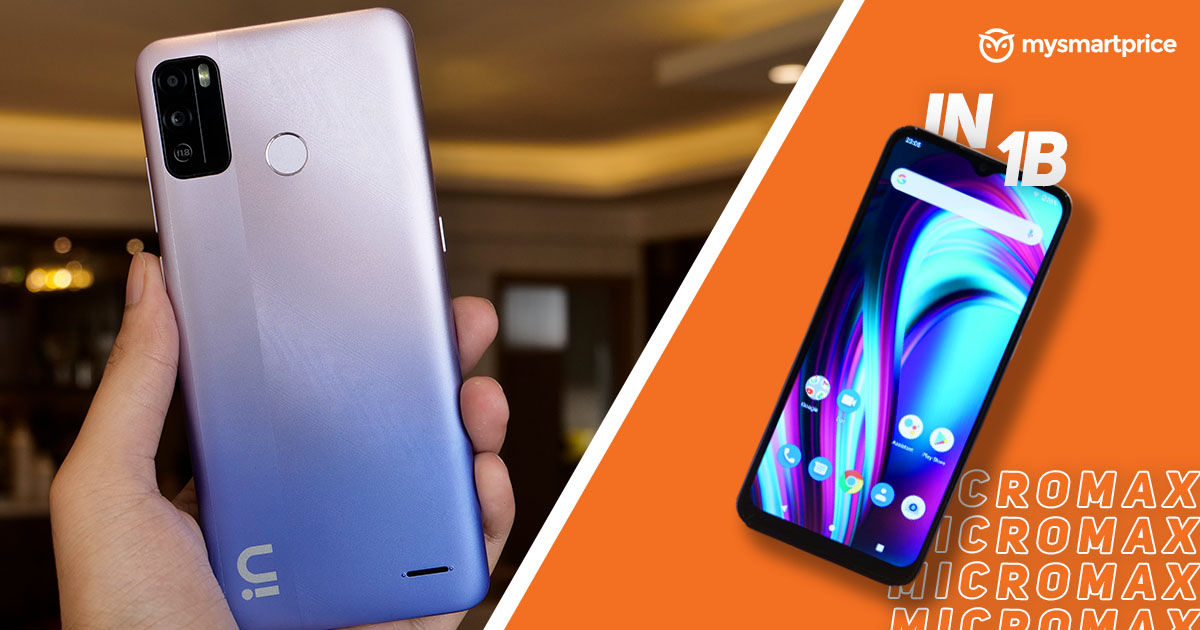 Micromax's comeback to Indian market was arguably the most hyped event of 2020 in the Indian tech space. Micromax seemed to have struck gold by announcing an all-out Indian smartphone series, ready to take on the army of Chinese phones that dominate the Indian smartphone market. But as my job entails, I was more curious about the actual products than all the marketing hype preceding them.
Well they're finally here, and we started off with a quick first look at the Micromax IN Note 1 yesterday (Read the post, or watch the video). And today, I'm going to share my thoughts after having spent a couple of hours with the less-exciting sibling, the Micromax IN 1b. But as it stands, it also turns out to be the more promising one.
Micromax IN 1b: Build Quality & Design
The IN 1b surprised me when I first unboxed it. It looked way better than what I expected from an entry level phone. This is also partly thanks to this stunning colour variant I have. It's a typical polycarbonate back, but thankfully Micromax decided to adorn it with a grippy texture, instead of a glossy finish like on the Note 1. Not gonna lie, I would instantly choose this over its big brother, in terms of looks. There's no fancy X pattern here, all you got is a contrasting glossy strip on one side, which has a huge IN branding and the camera module.
Micromax really means business this time and that's evident from the fact that they didn't try to cut costs and put in a USB Type-C port here, which is still a rarity in this segment. Thle button placement feels solid and there is a Google Assistant button here too. A weird choice, however, is to put the phone's speaker on the back which means you'll either be muffling it when the phone is lying flat, or it'll be firing away from you, while holding the phone up. Apart from that, I have no real gripe with the design. It feels sturdy enough, and at 190 grams, isn't too heavy either.
Micromax IN 1b: Display & Multimedia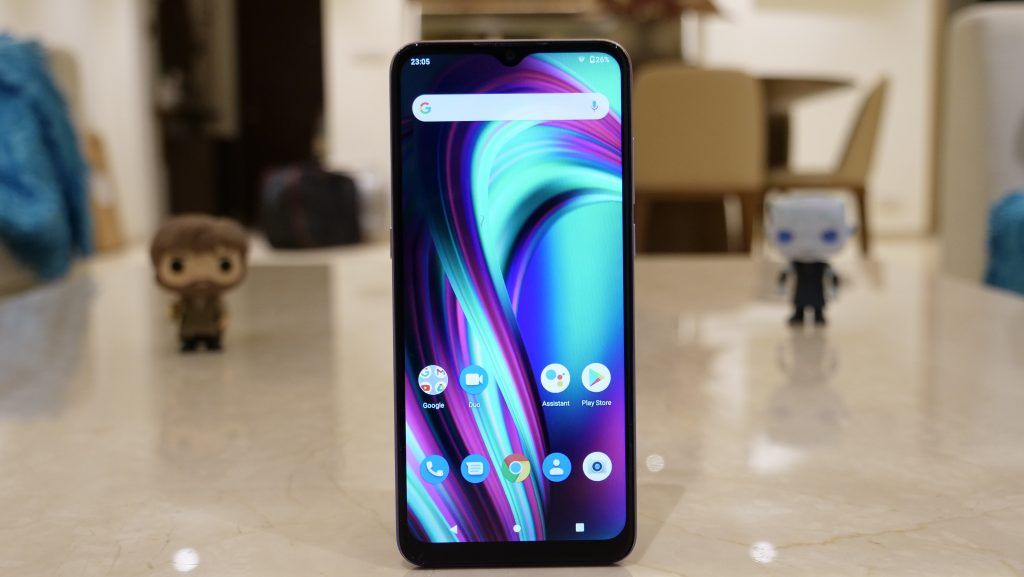 Flipping things around, and there's little to be fascinated by here. The phone has a substantial chin at the bottom, and a waterdrop notch at the top. The screen itself is a 6.52 inch LCD panel with a 720p resolution. Basically the exact same specs as you'd get on any other phone in this price range. And the real life experience can be described similarly too.
It's a decent screen for indoor use, although using it outdoors on a sunny day might be a problem. The viewing angles are on the weaker side too, and there is support only for Widevine L3, so streaming Mirzapur in HD won't be possible here. The speaker performance is about average too, although you'll be better off using the 3.5mm headphone jack for media consumption.
Micromax IN 1b: Specs & Performance
The IN 1b comes in two variants: 2GB RAM with 32gigs of storage or 4GB RAM with 64gigs of storage. I would recommend you spend the extra 1000 bucks and go for the higher variant. Not because of the extra storage, that you can expand via a microSD card anyway, but for the extra RAM. You see, I have the 4GB RAM variant and after opening 3-4 apps, my device manager showed me 2.1GB of RAM being used already. So I can imagine that the 2GB RAM variant would definitely give you some performance troubles. Unless you're someone who hardly uses their phone for anything more than calls and WhatsApp.
The processor here is Mediatek's Helio G35, which is just a fancy name version of the Helio P35, which in turn, is a slightly overclocked Helio P22. Case in point, it's an entry level processor and that's the kind of performance you should expect from this device. Games like PUBG and COD can run but on the lowest graphic settings, but some would say being able to run them on phones this cheap is an achievement in itself.
Plus, all other phones currently available under Rs 8,000 use the G35 or lower, so it's not that this phone is lagging behind anyone. If you do need good gaming performance, you might want to look at phones like the Realme C3 or Narzo 10A, that pack in a Helio G70.
The battery here is a 5000mAh cell, with support for 10 watt charging. Again, pretty standard stuff for the price. You can easily expect more than a day's usage with the phone. Expect a full battery test soon.
Micromax IN 1b: Software Experience
Now for the reason I think most of the people SHOULD buy this phone for, the software experience. Micromax has done the unthinkable launching both its phones with near-stock Android software. This phone is one of the rare options under 8K that won't shower you with ads, nor forces any unwanted bloatware or third-party apps down your throat. Plus, the absence of a heavy customized skin would most certainly mean the phone would be less likely to slow down after a while. Great Job, Micromax! However, there are a few weird things I noticed. The In Note 1 had a slightly customized skin on the quick panel layout, while the IN 1b gives us the exact stock Android variant of it. Even the default gallery app was different on the IN Note 1, while on the 1B it's just Google Photos.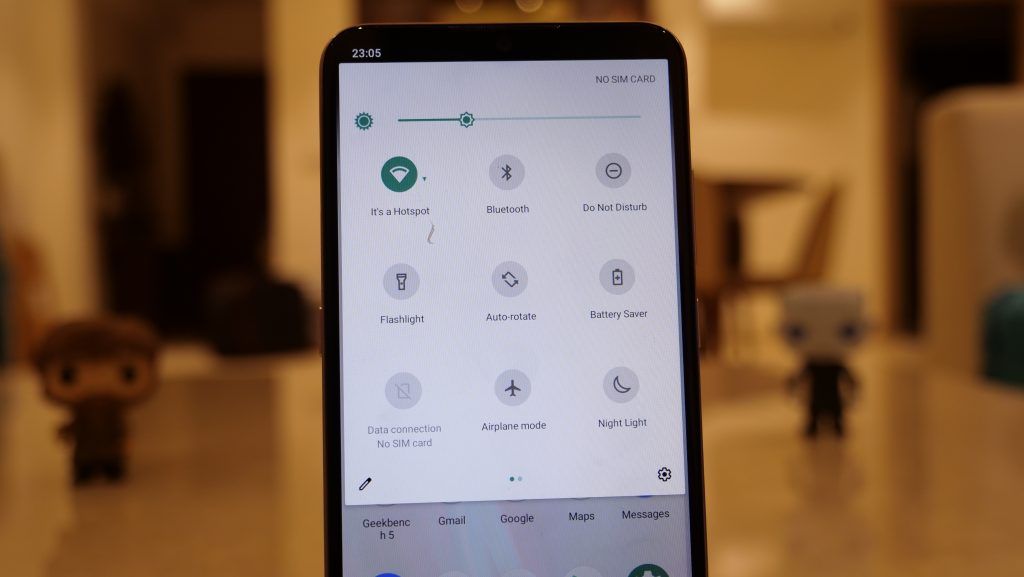 All this means that there are a certain features that the IN 1b misses out on. There's no in-built screen recorder here, no Face Unlocking and Micromax decided to skip on the Magnetometer sensor (compass) too, which is very useful for Google Maps navigation.
Micromax IN 1b: Cameras
Cameras aren't a huge purchase decision influencer in this price segment and rightly so. You get a very basic camera setup here with a 13MP primary at the rear and a 2MP depth sensor. The Selfie camera is an 8MP sensor. The camera quality is just about average I'd say. Though Micromax needs to really work on their image processing algorithms. You get support for Portrait mode on both cameras and the rear camera can click in Night mode too. But if you really need the best camera performance in this price range, you're better off looking at Xiaomi or Realme's offerings.
Micromax IN 1b: Closing Thoughts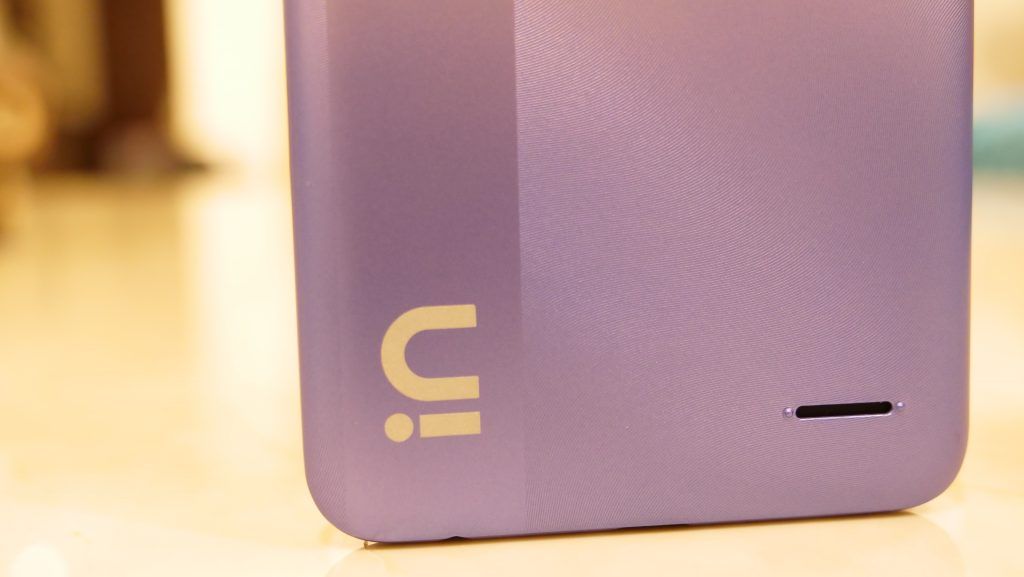 Micromax's IN 1b doesn't offer anything spectacularly different from what the competition already does. And even the pricing is more or less in the same ballpark as the POCO C3, Realme C12 or Redmi 9i, which are its closest competitors.
However, Micromax is able to match these phones in terms of specs and pricing. It does this without having to push ads or making us use a custom skin that further bogs down the underpowered process. And, that in itself would be enough for me to choose this phone over the competition. Of course, this isn't the final verdict and we are definitely going to put the IN 1b through its paces. Expect a lot of comparisons, battery tests and of course full reviews of both the Micromax siblings. But for now, the IN series has me sold, INdeed.