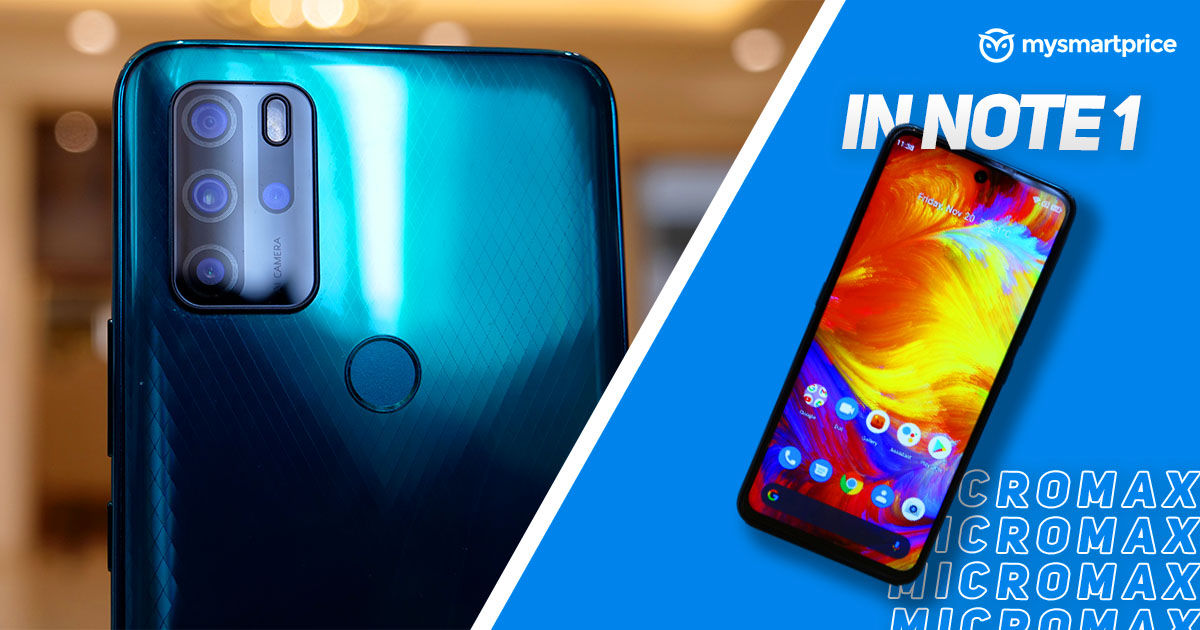 2020 has thrown us more surprises than we could've ever imagined, but no one could have seen this coming. Micromax was probably the most well-known Indian mobile brand of the mid 2010s. Heck, they reached a point where HUGH JACKMAN was their official brand ambassador! But with the onslaught of Chinese phone manufactures like Xiaomi, Vivo and Oppo stepping in, Micromax, like most other Indian brands of that time, started losing out. And, for good reason.
The Chinese smartphone brands just had better products being sold at amazingly low prices. Micromax did launch a few more products in the last couple of years, but 2020 is when they've finally made a 'comeback.'
Also, the timing couldn't have been better. Especially with the ongoing Indo-China border tensions giving a huge boost to the anti-Chinese company sentiments among Indians. Not to mention, Micromax has been quite openly using the same for marketing their new smartphones. Anyway, after all the hype, the Micromax IN Note 1 is finally here and here are my first impressions
Micromax IN Note 1: Build quality and design
The IN Note 1 is the bigger sibling in the brand new IN series of phones that Micromax has launched. It's got a typical plastic build; nothing too different from what you'd expect in this price segment. The X-factor here, quite literally, is the "X" pattern that forms on the back when light reflects off of it. It's definitely an eye-catcher and doesn't look as similar as the Honor 9X's rear as we'd earlier thought.
The glossy finish does attract fingerprints though, and you'd be better off using it with a case. Oh, and you don't get a case in the box. It's not a compact phone by any measure but at just over 200 grams, it doesn't feel exceptionally bulky or anything. The back of the device does feel weirdly hollow though. And, if you press it in the centre, you can feel it sinking inwards.
There's a physical fingerprint scanner at the back, and the rectangular camera module doesn't stick out too much. Button placements on the phone seem to be perfect for my hands. There's a dedicated Google Assistant button here, which is neat. I'm probably most impressed by the fact that Micromax put in a USB Type-C port here, which is still a rarity in this price range.
Overall, the build and design of the IN Note 1 is good enough for most folks. And, it is definitely on par with most of the competition out there. By the way, a very weird thing: for some reason, the IN Note 1 feels too much like an Infinix phone to me. And, I'm very curious to know if other reviewers/users also feel the same.
Micromax IN Note 1: Display & multimedia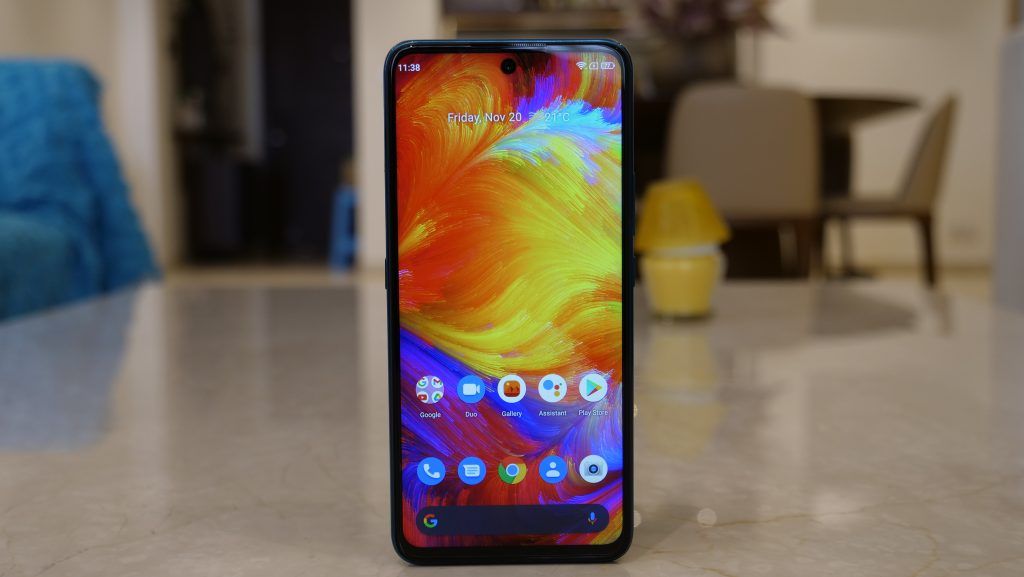 On the front of the device, you get a 60Hz 6.67-inch LCD panel, with a FHD+ resolution. There's a small punch-hole cutout at the top for the selfie camera. From what I've seen so far, it feels as good as other screens in this price range. A Widevine L1 certification is missing though, so apps like Netflix and Prime Video won't stream content in HD.
Hopefully, Micromax fixes this with an update. There's a single bottom firing speaker on board which again, performs as you'd expect from this segment. Same goes for output through the headphone jack.
Micromax IN Note 1: Specs and performance
The IN Note 1 comes in two variants, both with 4GB of RAM. However, you can choose between – either 64 or 128 gigs of storage, which is expandable via the dedicated microSD card slot. The processor here is Mediatek's Helio G85, which is the same one as you'd find on the Redmi Note 9 and the Narzo 20, the two closest competitors of the Note 1. It's a decent performer and in the brief period I've used the phone so far, it performed like all other G85 phones do.
Coming to gaming, which is probably the reason a lot of you might be looking at buying this phone. Helio G85 sounds very close to the G90T, which is a great processor for gaming on a budget. However, in reality, it's more closer to the G70, and in fact is just an upgraded version of it.
That being said, you can still expect decent gaming performance out of it. PUBG mobile generally defaults to HD graphics with High (30fps) framerate or you can go upto 40fps if on 'Smooth' graphics. Call of Duty Mobile can go upto Medium graphics with 30fps frame rate, which again, is exactly on par with the other phones in this range. I did play 20 minutes of COD Mobile on the IN Note 1. You can check out how it performed here:
The In Note 1 packs in a 5000mAh battery, so battery life shouldn't be a problem. For charging you get an 18Watt charging brick in the box, which should take about 2.5 hours to top-up the battery from 0-100%.
Micromax IN Note 1: Cameras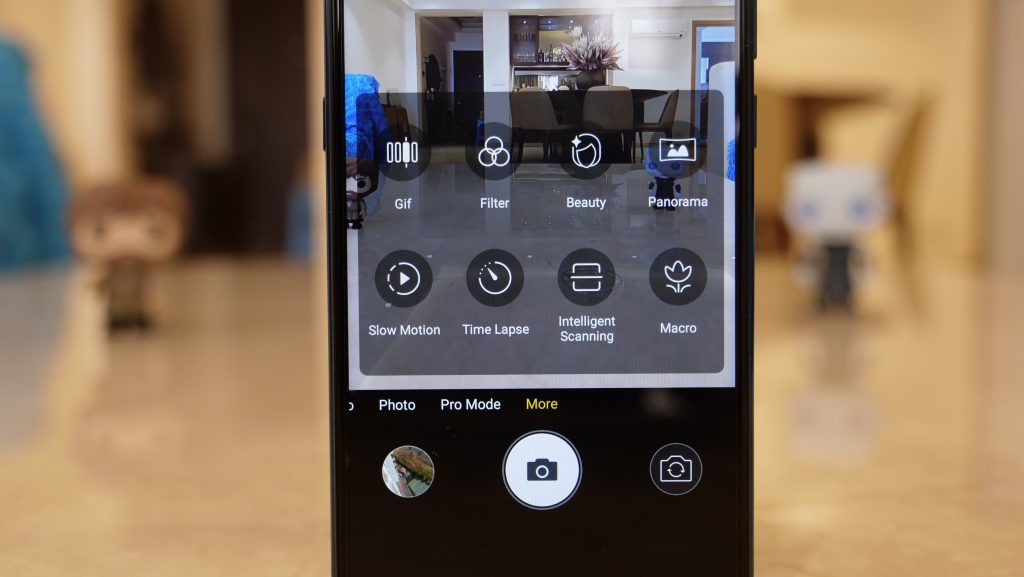 The IN Note 1 packs in a quad camera setup at the back, with a 48MP primary, an underwhelming 5MP ultrawide, and the usual combo of 2MP macro and depth sensors. For selfies, you get a 16MP shooter. From what I've gauged so far, this is one department where the IN Note 1 might fall behind the competition.
The hardware isn't the problem, except for the puny 5MP Ultrawide, which is basically useless in anything other than ideal lighting conditions. But, mobile photography nowadays hugely relies on image post processing and software algorithms, which only get better with time. Assuming that these are only first of many smartphones that Micromax plans on releasing, we can only hope that they get the time and scale needed to improve. Anyway, take a look at the camera samples I've shot so far. It's very weird that the IN Note 1 shoots in full 48MP mode even in Auto mode, and there' seems to be no way to opt for Pixel-binned 12MP shots.
Micromax IN Note 1 Camera
Video Recording is another area where the IN Note 1 lacks heavily, as you can only record upto 1080P 30fps from the back camera and 720P from the front. The Ultrawide camera can't record videos at all.
Micromax IN Note 1: Software experience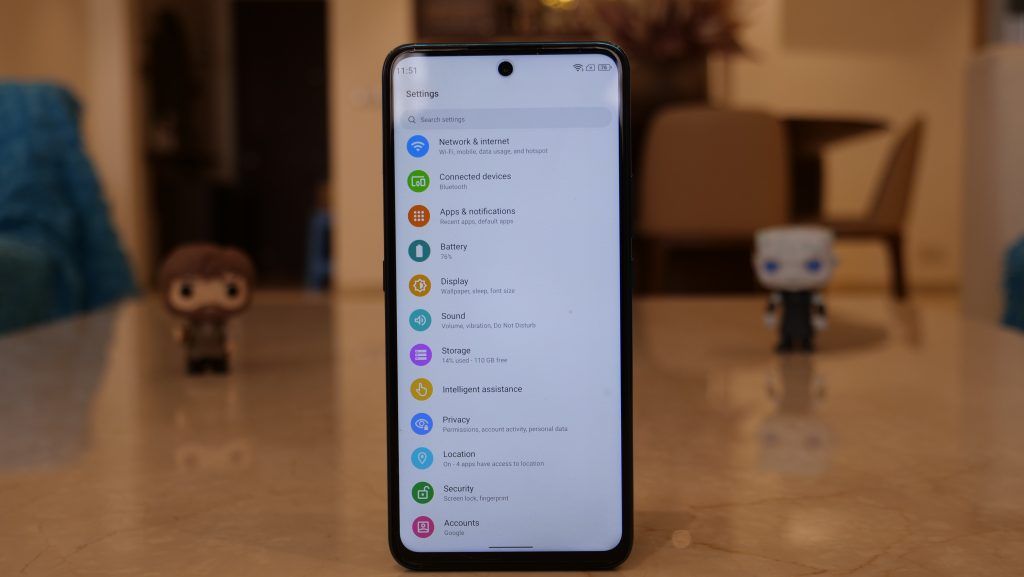 From the weakest link in the story to the strongest claim to glory, the IN Note 1 comes with a near-stock Android experience. And, you value it even more when you realise that it's probably the only non-Motorola phone under 20K, that can boast of including an absolutely ad-free, bloatware-free experience. This will also help the phone in feeling faster than phones running heavily customized OS skins. The only doubt I have in mind is how well can Micromax deliver on the software updates. Although, it has promised two years of guaranteed software and security updates, so that's something.
Micromax IN Note 1: Closing thoughts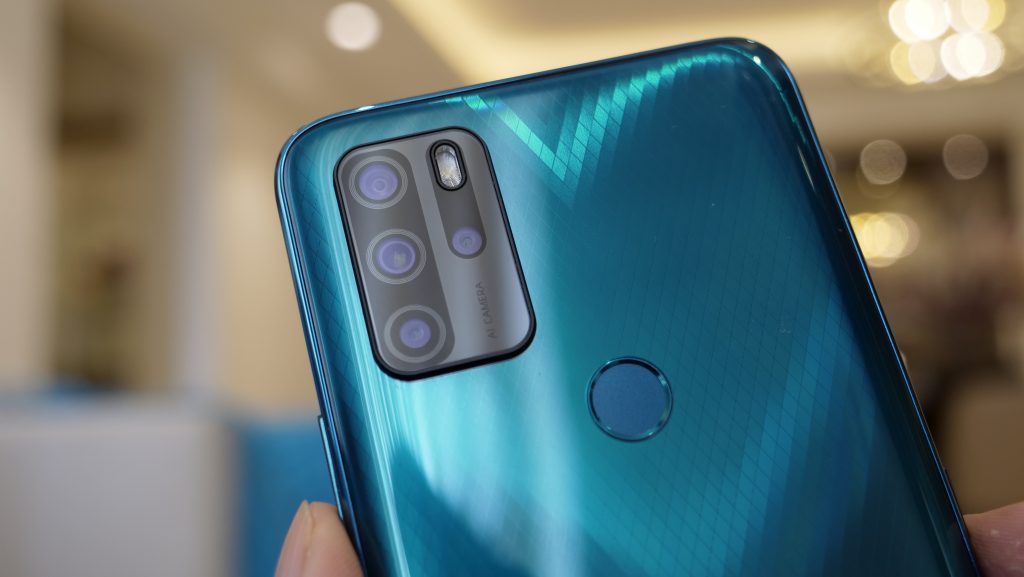 Micromax IN Note 1 seems to tick off all the right boxes for a phone of its class. Plus Micromax has done really well by matching, or even beating its competitors in pricing. You can get the 64GB variant of the Note 1 for Rs 10,999, while the 128GB variant would cost Rs 12,499. At that price, it is cheaper than the Redmi Note 9 and Moto G9, and almost similarly priced as the Realme Narzo 20.
Plus, it has the whole "IN for India" thing going for it. Don't be surprised if this turns out to be a huge success. I just hope that Micromax has a long-term plan in mind, and this isn't just a one hit wonder backed by the whole Nationalism wave. Because, from the looks it, the In Note 1 is actually pretty good product.