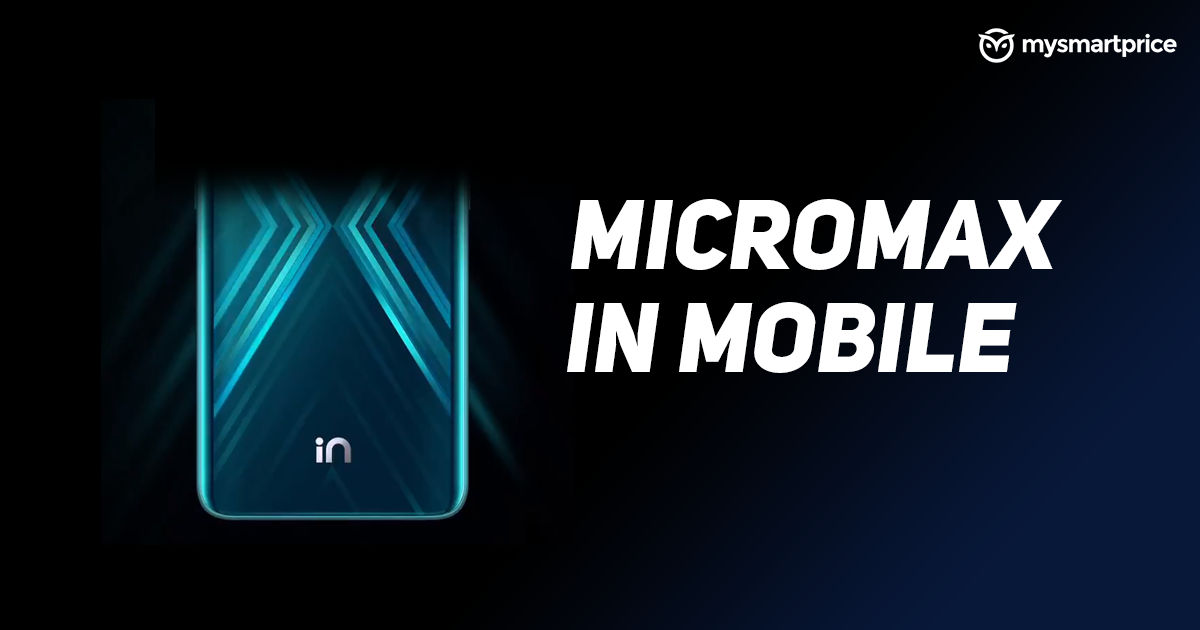 Riding on Atmanirbhar Bharat waves, Micromax made a comeback with the In series in the Indian smartphone market back in November. Last month, in an episode of 'Let's Talk INdia Ke Liye' video, the company co-founder, Rahul Sharma revealed that the company is working on a 5G smartphone and the company also plans to foray into the smartphone accessory segment with a TWS. Now, in an interview with Gaurav (Technical Guruji), Mr. Sharma has revealed that the company is planning to release multiple smartphones in the market in the next quarter.
Multiple Micromax Phones to launch in Q2!
Upon being asked, Mr. Sharma revealed that Micromax has been working on several smartphones including a 5G smartphone. Mr. Sharma also said that people should not expect that the next smartphone from the brand will be 5G-enabled. He added, by the next quarter, i.e., Q2, 2021, Micromax plans to have a bigger smartphone portfolio. Mr. Sharma vaguely revealed that the company is also working on a gaming-centric device. Though, he didn't talk much about it.
Micromax TWS will have a major emphasis on Looks and Design!
Last month, Mr. Sharma said that the company is gearing up to foray into the connected devices accessory segment with a TWS. Now, he has dropped some details about the upcoming TWS earbuds. Rahul said that the company's first TWS product will be the best in terms of quality and looks. The company has kept its focus on design while finalizing the product since these are wearables and must look good.
Addressing Made in India and Assembled in India debate, Mr. Sharma said that companies aren't just assembling smartphones in India, but are actually manufacturing the smartphones. He said that Micromax factories have the capability to populate the PCB, similar to facilities in other countries. Mr. Sharma also clarified that around 60-70% of required components are available locally, while the remaining 30-40% are imported.
"Though, what differentiates us from other OEMs is that we are also trying to bring businesses making these 30-40% components to India so that these can also be sourced locally," said Mr. Sharma.
Rahul also told that the company has three manufacturing facilities in the country, one in Bhiwani, one in Rudrapur, and one in Telangana. The company owns all three facilities and hasn't outsourced for the process. The Micromax In Note 1 turned out to be a quite good smartphone (read our review here), and we now have high expectations from the brand. What are your expectations from upcoming Micromax smartphones? Do let us know in the comments below.