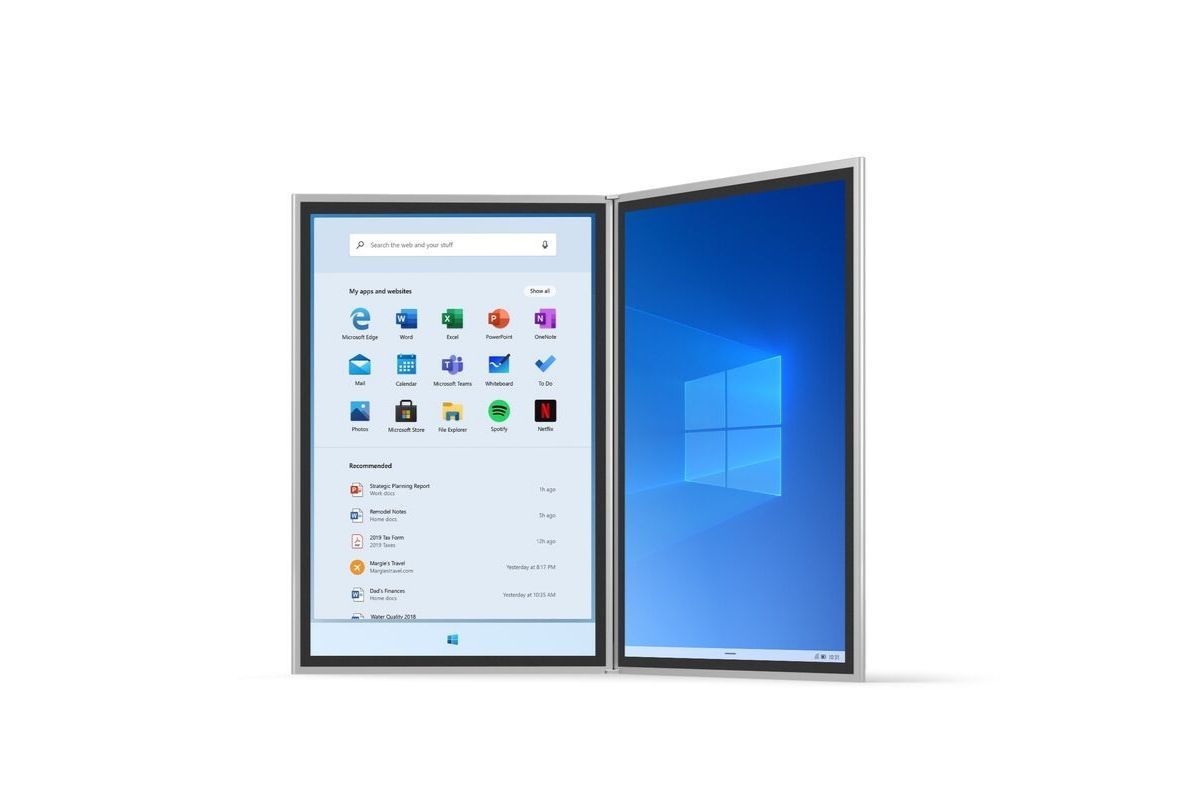 Microsoft pulled off a few unexpected tricks during its 2019 Surface Event. While it did announce important upgrades such as the Surface Pro 7 and the Surface Laptop 3, the company showcased exciting and interesting devices like the Surface Duo, Surface Pro X, and the Surface Neo. The Surface Pro X runs plain old Windows 10, but the Surface Neo runs a special version of Windows called Windows 10X. It is built from ground up for dual-screen devices and it is based on Windows Core, something that is used inside Microsoft Surface Hub 2x and the HoloLens 2.
Microsoft Windows 10X Features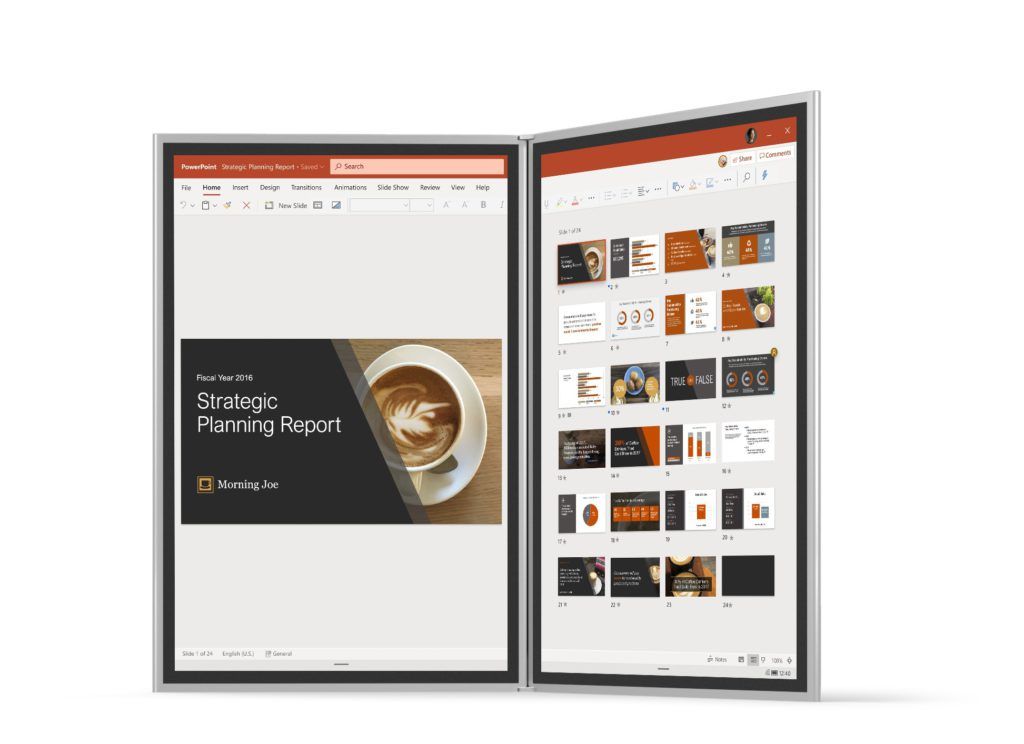 Windows 10X UI looks similar to Windows 10, including the desktop, the Action Center, the Start menu, and the Taskbar. However, it's not the same. There are no legacy components as the company has gotten rid of them in order to push the whole platform forward so that it suits newer kinds of devices like dual-screen laptops and convertibles. The Start Menu has no Live Tiles and there's a new modular shell that can adapt to the screen and the device. Needless to say, Windows 10X can't be installed on devices that are already running Windows 10 as the new operating system is purely designed for new types of foldable and dual-screen devices.
When it comes to app compatibility, which is a very important aspect, Microsoft claims that Windows 10X can run all Windows apps, including Win32 apps. Since running Win32 programs requires older components, those components are only activated when Win32 apps are needed to run. When the device is not running Win32 apps, legacy components are put back to sleep. By putting Win32 apps in containers, the security of the whole operating system is improved by a lot. When all of this being processed, users won't notice any of it. Now that's some impressive stuff!
Windows 10X Is Based On Windows Core OS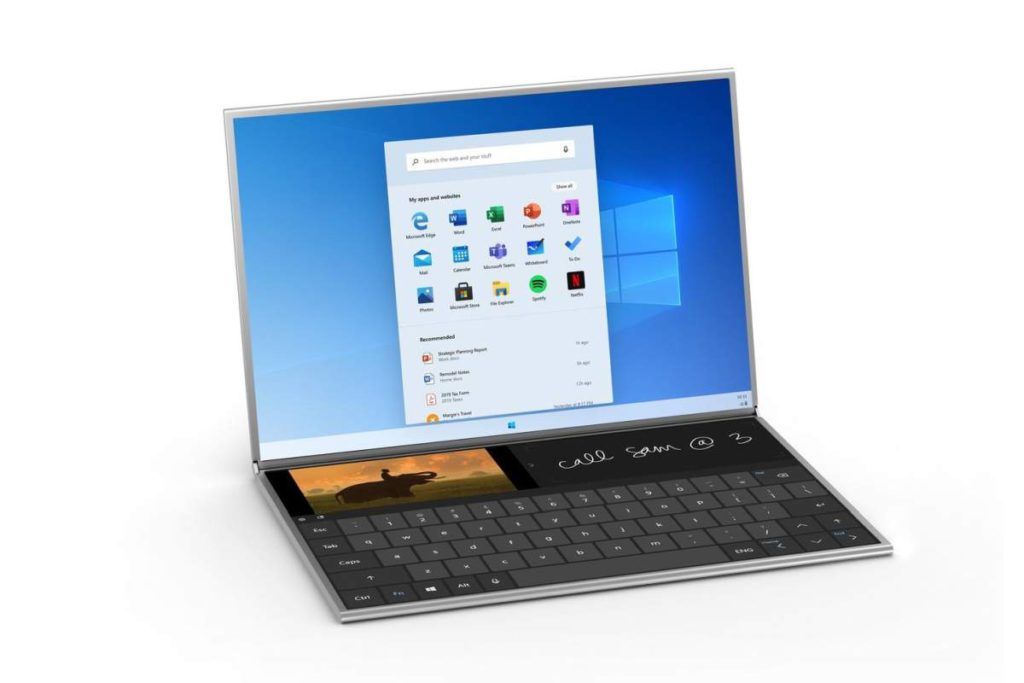 Microsoft has successfully designed Windows Core OS on top of which it created Windows 10, Windows 10X, HoloLens 2 software, and Surface Hub 2 software. All these versions of Windows OS have a common codebase and a custom UI shell that's designed for specific needs and device types.
Microsoft has been working on a lighter version of Windows for a few years now. First, there was Windows RT, which was released alongside Windows 8 and was meant for ARM-based tablets. However, due to the lack of app compatibility with Win32 apps, it turned out to be a failure. Then, the company started working on a version of Windows 10 for tablets and laptops that use Qualcomm's ARM-based processors such as the Snapdragon 8CX, and it could run Win32 apps in emulation mode. Now, Windows 10X is promising a brand new UI and built-from-ground-up experience for modern device types that can also run Win32 apps when required. Only time will tell if Microsoft can pull this off.
When Can We Buy Windows 10X PCs?
Microsoft says that various OEMs like ASUS, Dell, HP, and Lenovo are working on Windows 10X based devices, but those devices won't be out until late 2020. Lenovo has already shown off its upcoming Windows 10X PC. While Microsoft says that Windows 10X will be exclusive to foldable and dual-screen portable computers, it could all change depending on its popularity and success on Windows 10 Neo like devices. OEMs have more than a year to finalize hardware for Windows 10X based devices and optimize the software.