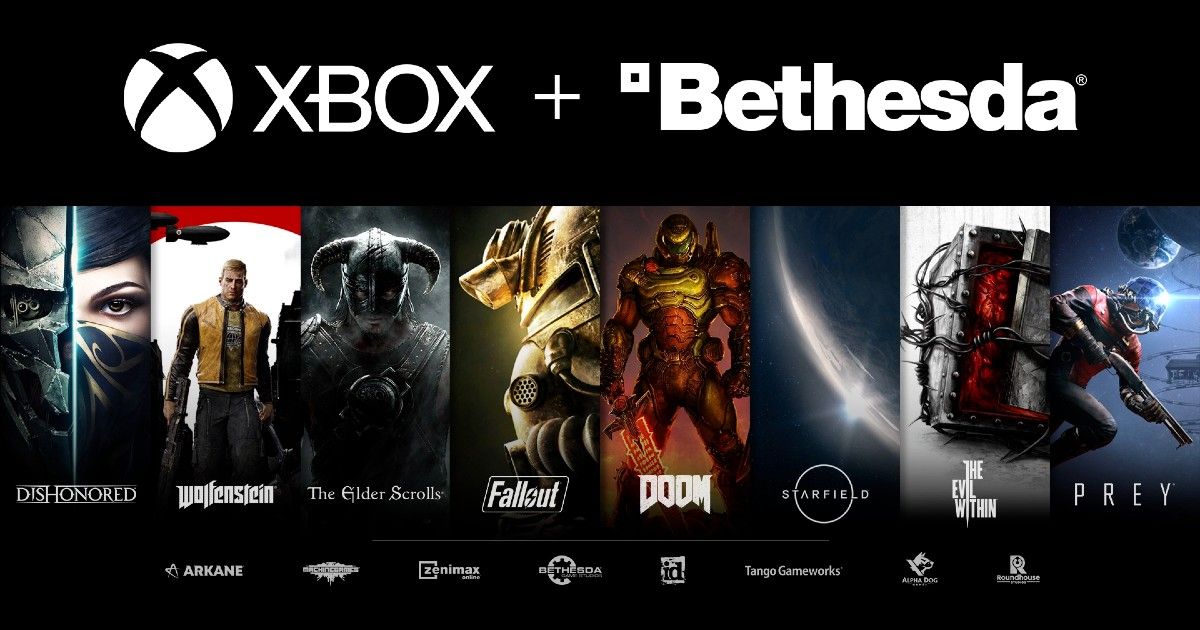 The Microsoft Bethesda partnership is finally coming to fruition in practical ways, starting with some of the biggest and most iconic titles coming to Xbox Game Pass in the coming days. Announced as part of its latest roundtable held last night, the Microsoft Bethesda hierarchy revealed that 20 of Bethesda's biggest games will be coming to the Xbox Game Pass starting Saturday, March 13. The titles in question will include super popular franchises such as Doom, Fallout, Wolfenstein, Dishonored, The Elder Scrolls and more.
Describing the Microsoft Bethesda collaboration move, Will Tuttle, editor in chief of the Xbox Wire, said in a blog post, "16 of those titles will be available everywhere you play whether it's PC, console, or mobile devices through the cloud for Xbox Game Pass Ultimate members. A handful of these games will also benefit from FPS Boost on Xbox Series X|S, and we'll have more to share on that soon." Tuttle further highlighted that more Bethesda announcements will be made down the line, hence expanding on the Microsoft Bethesda partnership.
Earlier, the Microsoft Bethesda collaboration also announced that the tech giant will be hosting a summer gaming event, in which Bethesda will play key roles in almost all areas. However, the exact make and setup of the gaming event is not yet clear, and it is likely that Bethesda games will be the headlining titles of the tournament. Further details such as prize pool and dates are set to be announced in the coming weeks.
The Microsoft Bethesda partnership in Xbox Game Pass has also clarified the full list of games that are coming to Xbox Game Pass. This partnership includes:
Dishonored Definitive Edition (Console, PC, Cloud)
Dishonored 2 (Console, PC, Cloud)
DOOM (1993) (Console, PC, Cloud)
DOOM II (Console, PC, Cloud)
DOOM 3 (Console, PC, Cloud)
DOOM 64 (Console, PC, Cloud)
DOOM Eternal (Console, PC, Cloud)
The Elder Scrolls III: Morrowind (Console, PC)
The Elder Scrolls IV: Oblivion (Console, PC)
The Elder Scrolls V: Skyrim Special Edition (Console, PC, Cloud)
The Elder Scrolls Online (Cloud, Console)
The Evil Within (Console, PC, Cloud)
Fallout 4 (Console, PC, Cloud)
Fallout 76 (Console, PC, Cloud)
Fallout: New Vegas (Console)
Prey (Console, PC, Cloud)
RAGE 2 (Console, PC, Cloud)
Wolfenstein: The New Order (Console, PC, Cloud)
Wolfenstein: The Old Blood (Console, PC, Cloud)
Wolfenstein: Youngblood (Console, PC, Cloud)