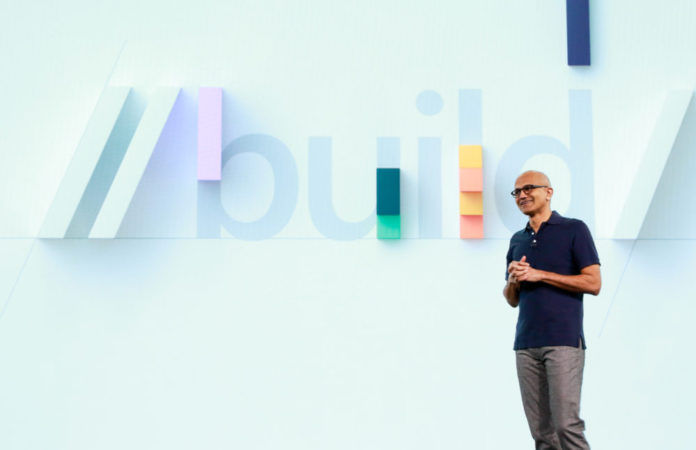 At Microsoft's annual developers' conference for this year, BUILD 2019, the software giant showcased what it has been cooking over the past year. Microsoft will bring its new technologies and solutions for consumers, business, and enterprises. We'll focus mostly on new consumer technologies and products that were announced or showcased at the Microsoft BUILD 2019 keynote event.
Some of these features and products include Chromium based Edge web browser for macOS, an improved Alexa app with hands-free mode for Windows 10, and improved Outlook email and calendar app for Android and iOS.
Chromium-Based Microsoft Edge Web Browser Coming To Apple's macOS Devices
Microsoft recently switched from EdgeHTML to Chromium as its web browser engine after its web browser makeover failed to garner enough interest. The beta version of Chromium-based Edge web browser is already out, and Microsoft has announced at BUILD 2019 that it will bring its new internet browser to macOS devices. Microsoft will also bring Internet Explorer mode to Edge Today, a leaked build of Microsoft Edge reached the internet, and I managed to install it on my MacBook Pro Retina. You can view its screenshots above. Most features, including extensions, that are available in the Windows version of the web browser are available in the macOS version as well.
Microsoft has also announced that the next version of Edge will bring three levels of privacy controls: Unrestricted, Balanced, and Strict. Depending on the privacy level a user chooses, the web browser will control how much information websites can access
Collections is an upcoming Microsoft Edge feature that lets users collect, organize, and share information such as text, images, and links. Users can then export a collection into a document or spreadsheet file. All these features will soon rollout through Canary and Dev channels of the Microsoft Edge web browser.
Improved Cortana Can Converse Better
While Cortana couldn't exactly compete with the likes of Alexa, Google Assistant, and Siri, and fell behind, Microsoft is still trying to improve Cortana and targeting it towards businesses. The improved Cortana is now better at understanding as well as making conversing with workers and enterprise users. Cortana will also work with Microsoft's own as well as third-party skills and understand the context.
Microsoft showed examples of how the new Cortana can help users in organizing their day, making reminders, and organizing meetings. While Cortana was always able to do these things, it is really the understanding conversations part that it has improved a lot at. This has been made possible by technology from Semantic Machines, which it acquired last year, and technology from Microsoft's own researchers to make Cortana even better at conversations.
Microsoft will also allow developers to use its new conversational engine (Bot Framework) so that they can make their own chatbots and voice assistants.
New Alexa App For Windows 10
If you're still not satisfied by Cortana, there's a new Alexa app for your Windows 10 machine. The newer version of the Alexa app can listen for the 'Alexa' hotword even when it is running in the background or minimized. Earlier versions of the app were push-to-talk only. If you don't like the always-on nature of the app, you can revert back to the push-to-talk mode. The Alexa app has been available for Windows 10 machines since November last year, only a few machines (Alexa Built-in PCs) were certified to use the Alexa hotword to wake up the app.
Improved Outlook Apps For Android & iOS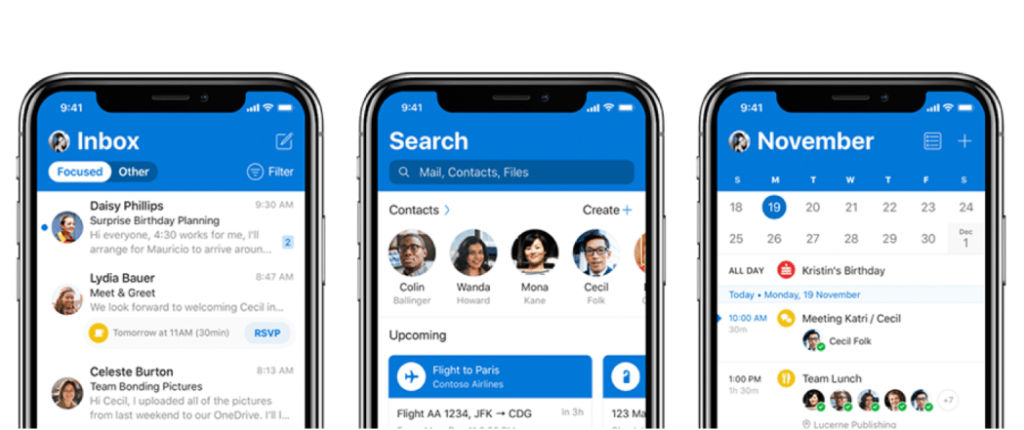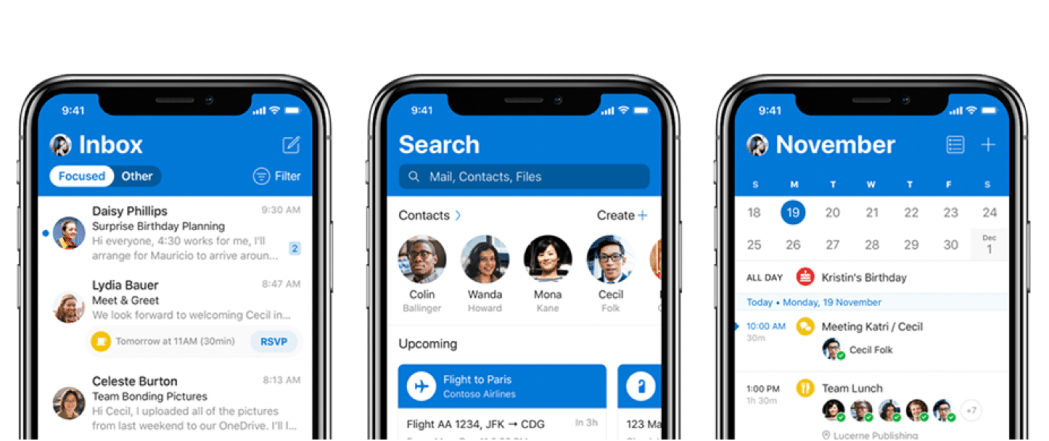 Microsoft will bring Actionable Messages with Adaptive Cards to the outlook app for Android and iOS. The app will scan for information from emails, such as flight information, meetings, and more, and present it in an actionable format. The Actionable Messages feature will depend on developers, though, and Microsoft's own services have started supporting it. This feature has already been rolled out to some iOS users, but it will be available to everyone with its Spring rollout plan.
Microsoft also announced that it will roll out the Fluent Design language to its services across various platforms such as Android, iOS, macOS, and the web in the future. App developers can use Microsoft's new software design language to make Android and iOS apps. The company also teased an AR version of the ultra-popular Minecraft game.
Thanks for reading till the end of this article. For more such informative and exclusive tech content, like our Facebook page