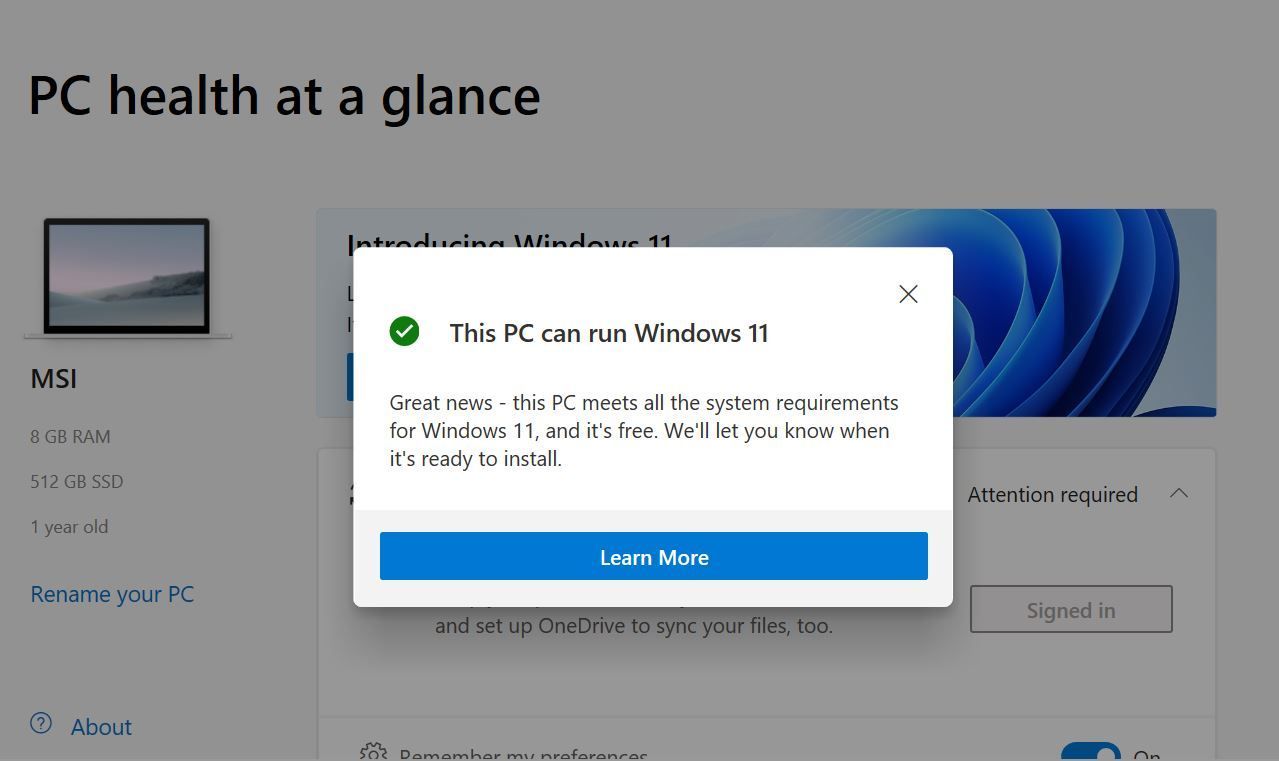 Windows 11 is almost upon us, and fans are definitely stoked to see what Microsoft has in store – especially given the revamp in terms of design, look, and also the focus on gaming. So as to make the transition more comfortable for Windows users, Microsoft put out a neat little app called "PC Health Check App" that tests the compatibility of their PC and whether it'll be able to run the latest iteration of Windows.
So far, the app has done a decent job of letting users know just how compatible their PCs are. However, it seems like some users have had a tough time getting any concrete answers as to why their PCs aren't compatible.
The app would simply let users know of their PCs not being compatible without an answer as to why. This is why Microsoft has pulled the app, for the time being, and it'll be released close to the launch of Windows 11.
Also Read: Windows 11 Compatibility Check: How to Know If Your Windows 10 Laptop or Desktop is Eligible for Upgrade
Microsoft is pulling The PC Health Check App; will return before the launch of Windows 11
Come on @Windows, I'm ready!#Windows11 pic.twitter.com/aE82CuMmH7

— Faruk 🚀 ᴵᴾᴴᴼᴺᴱᴰᴼ (@iPhonedo) June 24, 2021
This is what Microsoft had to say on their Insider blog with regards to the feedback to the app and their decision to pull it:
"Based on the feedback so far, we acknowledge that it was not fully prepared to share the level of detail or accuracy you expected from us on why a Windows 10 PC doesn't meet upgrade requirements. We are temporarily removing the app so that our teams can address the feedback," the post reads. "We will get it back online in preparation for general availability this fall. In the meantime, you can visit our minimum system requirements page here to learn more."
The positive takeaway from this situation is clearly that Microsoft takes these transitions seriously and wants the user to have adequate information. While the app will be pulled until this launch, users can still check the minimum requirements for Windows 11 and make an informed decision as to whether a new PC is in order or whether they'll stick with their current PC.
The PC Health Check App will arrive before the launch of Windows 11, which according to rumors, might be October.