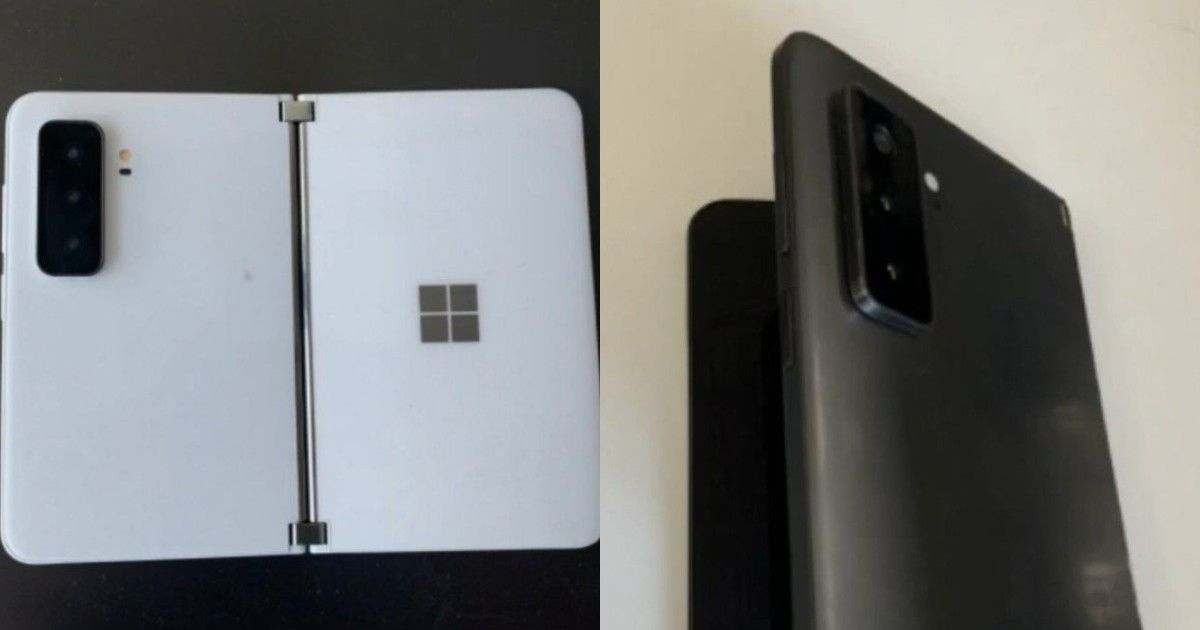 A new Microsoft Surface Duo 2 is reportedly on its way. According to a new report that has been independently verified by Windows Central, Microsoft now has a final design prototype of the Surface Duo 2, of which a key identifier would be the new rear camera module and a glass back design. The new design would apparently be made available in white and black colour variants, and given how final the design looks, there's a good chance that the launch of the device would be coming right up.
In terms of what's new in the Microsoft Surface Duo 2, the Windows Central report claims the presence of a triple rear camera, including a primary unit, a telephoto unit and an ultra-wide unit. Along with the improved camera design, the Surface Duo 2 will seemingly feature an integrated power button and fingerprint sensor, while the USB-C port will apparently be relocated to the right-side fold of the device.
The Microsoft Surface Duo 2 is also slated to come with a frosted glass rear design, which would be offered in white and black colour finishes. Reports suggest that the Surface Duo 2 is production ready, and therefore, there is a production timeline of September or October 2021 for the device. The new generation foldable device is tipped to feature flagship specifications, which may entail the Qualcomm Snapdragon 888 SoC, 5G connectivity and more.
The first generation Surface Duo features two 5.6-inch AMOLED screens, which can be unfolded into a single, 8.1-inch screen layout. It also featured a rather outdated camera layout and other specifications, all of which added to make for a device that was not exactly cutting edge in terms of specifications. With the second generation, Microsoft may have a chance to set things right, and the triple rear camera is a step in the right direction, if not more.