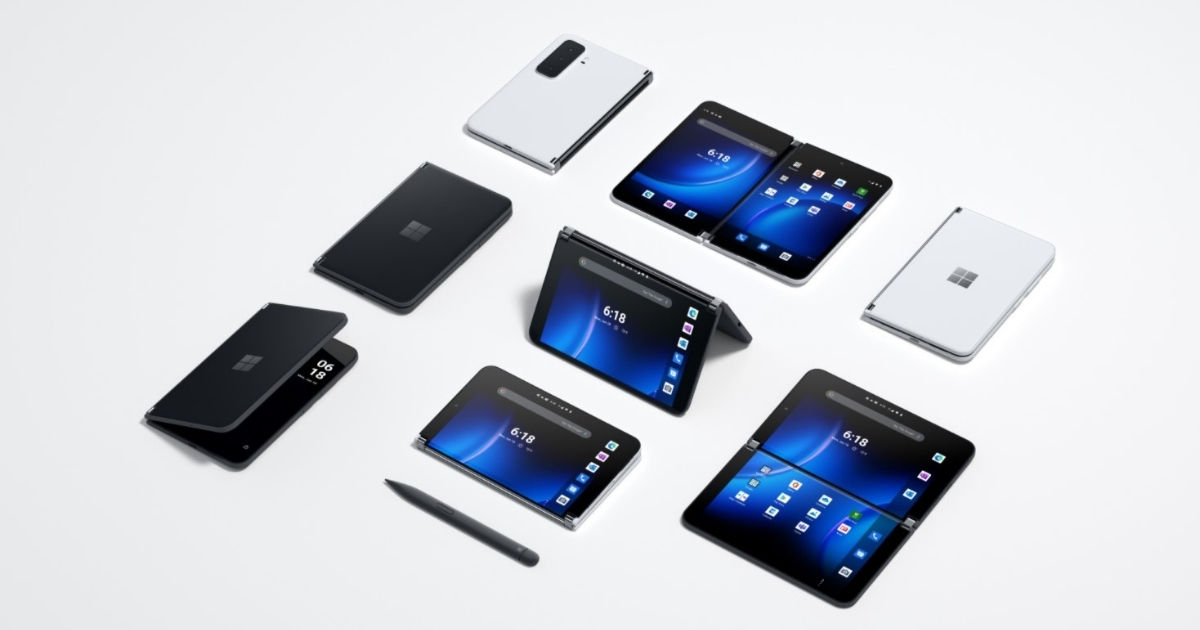 The Microsoft Surface Duo 2's launch has been rumoured for a while, and now Microsoft has finally unveiled its second attempt at a dual-screen tablet. The new Surface Duo 2 retains the original design of the first-generation product, however is said to fix a lot of the flaws. Starting at $1499.99, the company claims that the Surface Duo 2 will be available starting on October 5th in the U.S. Let us take a look at the Microsoft Surface Duo 2: its features, specifications, pricing and availability.
Microsoft Surface Duo 2 Pricing, Availability
The new Surface Duo 2 will be available in two colour options, namely Glacier and Obsidian. Pricing starts at $1499.99 and the Surface Duo 2 will be available beginning October 5, alongside the newly unveiled Surface Pro 8, Surface Go 3 and Windows 11.
Microsoft Surface Duo 2 Specifications
The latest folding tablet from the Redmond headquartered company, like its predecessor, boasts dual displays on either side, making it a folding form factor hanging from the centre, in a way similar to Samsung's Galaxy Fold. The OLED display, each, measures 5.8-inches in size, has a screen resolution of 1344 x 1892 pixels, is connected by a hinge and is protected by Corning's Gorilla Glass. Both screens have a smooth 90Hz refresh rate and measure 8.3 inches diagonally when unfolded. The new Duo 2 runs on Android 11 out of the box.
Powering the device with a unique form factor is the Qualcomm Snapdragon 888 SoC, with support for 5G connectivity. There's the addition of NFC and Qi wireless charging as well. Surprisingly, Microsoft hasn't revealed the exact battery capacity, but promises "all-day battery life."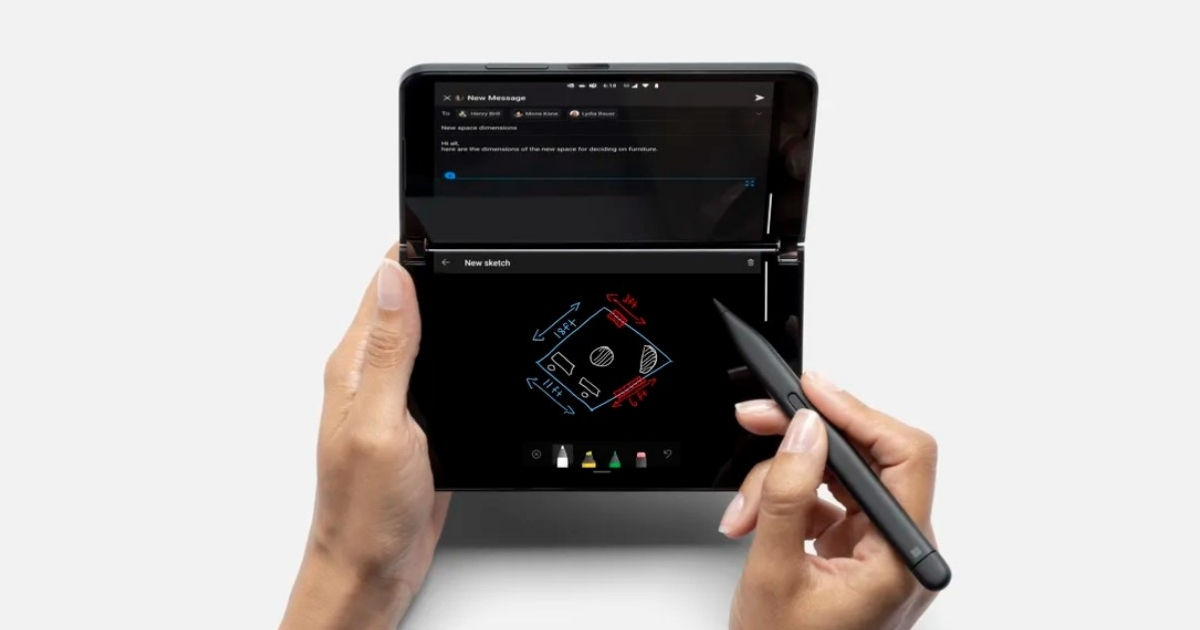 As for the optics, the new Microsoft Surface Duo 2 features a triple-rear camera module comprising of a 12-megapixel ultra-wide, a 12-megapixel primary wide-angle lens and a 12-megapixel telephoto lens. Microsoft claims to have improved the exchange of information across the two screens and made optimizations to apps to take advantage of both displays.
That said, does the new Surface Duo 2 impress you? Do let us know by dropping a comment down below.