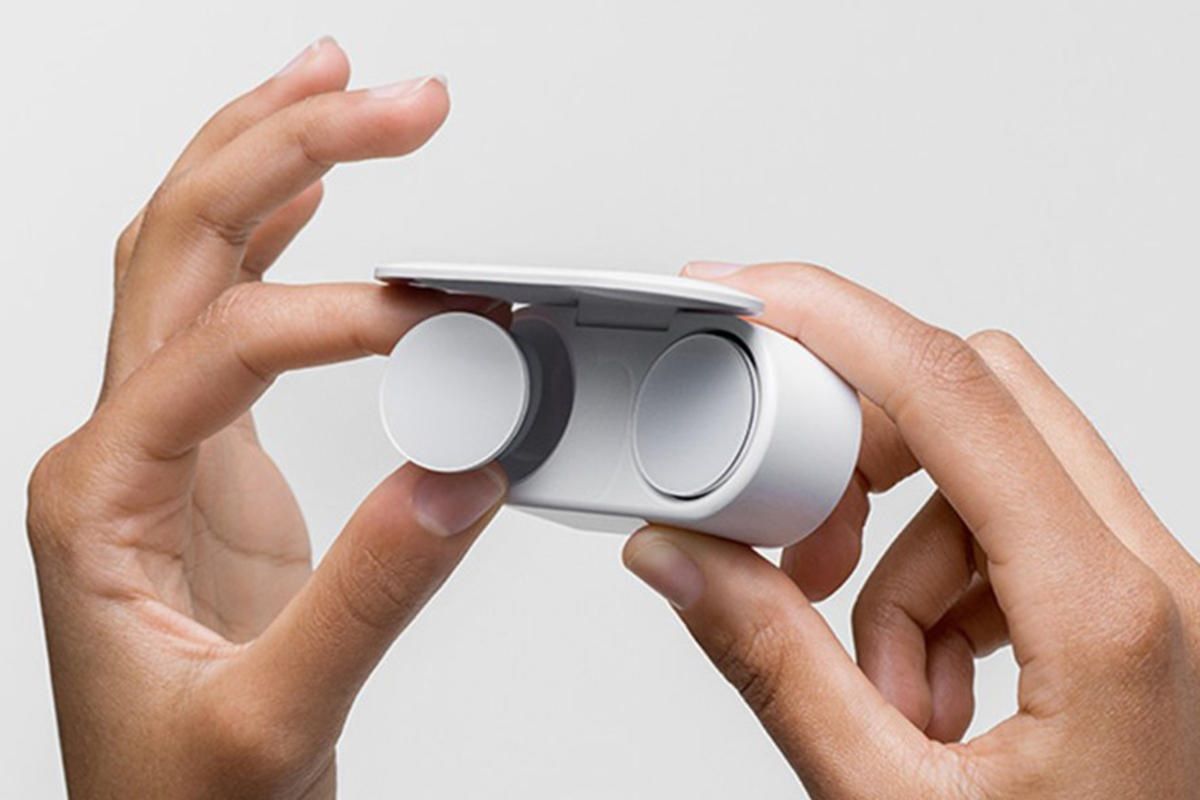 At its Surface 2019 event, Microsoft unveiled a whole bunch of exciting devices, including the company's first completely wireless earbuds. They're called Surface Earbuds, of course, and they look completely ridiculous to me. From the company that makes some of the best looking convertibles, desktops, and laptops, the Surface Earbuds look completely strange. They have a massive flat surface on the outside that can be used for gestures and taps. But hey, all is good if they offer something unique and useful, right? Let's about its features.
Microsoft Surface Earbuds: Features, Specifications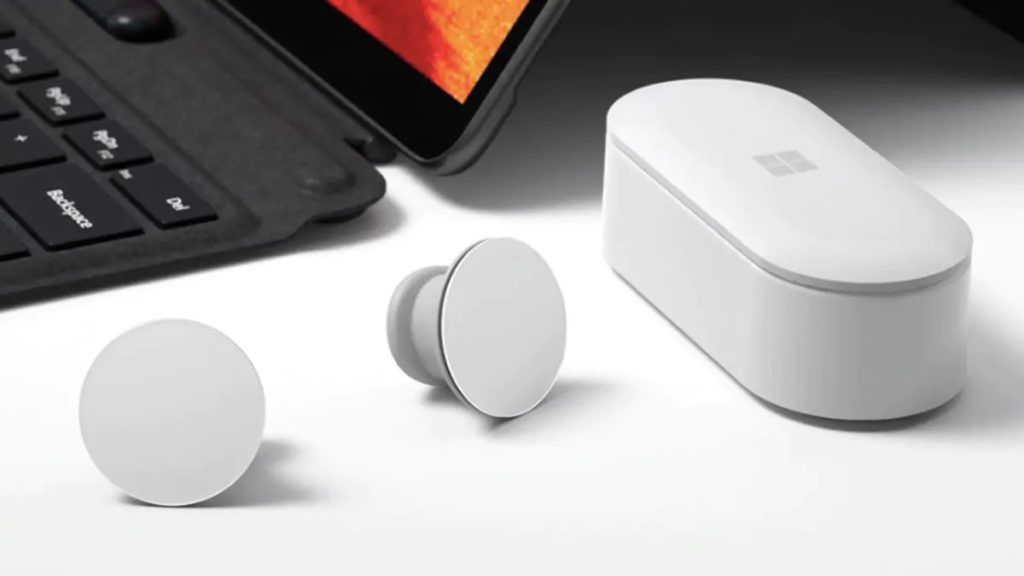 The Surface Earbuds use Bluetooth, of course, but the company hasn't mentioned if they use the Bluetooth 5.0 standard or the older generation Bluetooth 4.2. What the company did mention is that they feature SBC and aptX codecs. Each earbud uses 13.6mm drivers and has a frequency response of 20Hz – 20KHz for 'Omnisonic Sound'. There are two microphones on each earbud, which helps in better call quality as well as clearer recognition of voice commands. These earbuds are IPX4 rated for water splash or sweat resistance. Both the earbuds sit inside a case whose flap looks flimsy in images, so we'll have to see how it holds up once the earbuds are actually released in the market.
The flat surface on the outside of Surface Earbuds is meant to be used for touch controls and gestures. These tap and gesture actions can be used for music playback controls, making and accepting calls, controlling volume, and summoning the voice assistant on the paired phone. It is compatible with Android (v4.4 or newer), iOS (v9.0 or newer), and Windows 10 devices with Bluetooth 4.1 or Bluetooth 4.2. On a single charge, the Surface Earbuds last up to eight hours, and the case can hold up to two additional charges, making it a system that can last 24 hours on a single charge. Oh, and there's a USB Type-C port for charging. The company says that these earbuds have four anchor points which make them get placed in ears securely.
Surface Earbuds also feature Office 365 integration to pull data from your Outlook Calendar, listen and reply to emails, create to-do lists (on Microsoft To-Do), and access information from Cortana. It supports Alexa, Google Assistant, and Siri, too, depending on the paired device's default voice assistant. They also support live captions and subtitles from PowerPoint presentations, and gestures can be used to change slides. They also support live translation in more than 60 languages.
Microsoft Surface Earbuds Price, Launch Date, Availability
There's no official word on the availability or launch date of the Surface Earbuds, but we know that they cost USD 249 (around INR 17,679). That's not cheap, is it? They compete with Apple's AirPods, Google's Pixel Buds, and Samsung Galaxy Buds, and they are all substantially cheaper compared to Surface Earbuds.
So, what do you think of the Microsoft Surface Earbuds? Will they make the cut? Are they worth more than their primary competitors? Only time will tell. Regardless, let us know your thoughts in the comments section below.