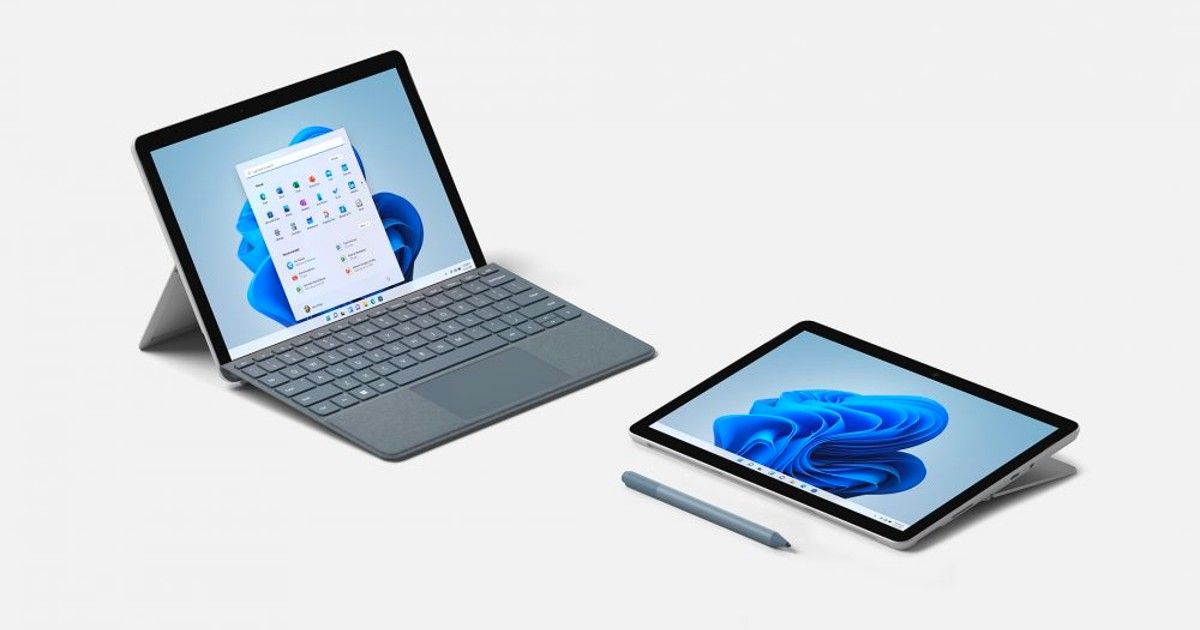 Microsoft today announced the Surface Go 3 laptop in India. The device is the first Microsoft device that comes pre-loaded with Windows 11. The device was unveiled globally in September, alongside the Microsoft Surface Laptop Studio, Surface Pro 8, and the Surface Duo 2. The Microsoft Surface Go 3 is an update to the Surface Go 2, and the company claims that it will be up to 60 percent faster in terms of performance, and is powered by the 10th generation Intel Core i3 processor. There's also a Pentium Gold option for the base variant of the device, and has the same design as the Surface Go 2.
Microsoft Surface Go 3 specs and features
Further, the Microsoft Surface Go 3 has a 10.5 inch 3:2 display with 1080p cameras on both the back and front. The cameras give the laptop an edge over most Macbooks, which have often been criticised for having poor webcams. However, the iPads from Apple would still give the company a run for its money, even if the Surface Go 3's cameras are better.
In addition, the Surface Go 3 will offer users the option to buy an LTE version, where a SIM can be fitted on the device for connectivity on the go. Of course, both the variants support WiFi connectivity as well. They also support Dolby Audio technology, and are fitted with "studio microphones", which the company claims will produce "enhanced video chatting experience".
As mentioned before, the Surface Go 3 will have Pentium Gold and 10th generation Intel Core series processors. It will also have 4GB of RAM on the base variant, with 64GB eMMC storage, while there's an 8GB version as well, which has a 128GB SSD.
Microsoft Surface Go 3 price and availability
On the pricing front, Microsoft is selling the 8GB/128GB version of the Surface Go 3 for Rs. 57,999, while business customers will be able to buy the Pentium Gold model of the device at Rs. 42,999. This is the version with 4GB of RAM and 64GB eMMC storage. The laptop is already available for pre-orders on Amazon, and will be generally available from November 23.