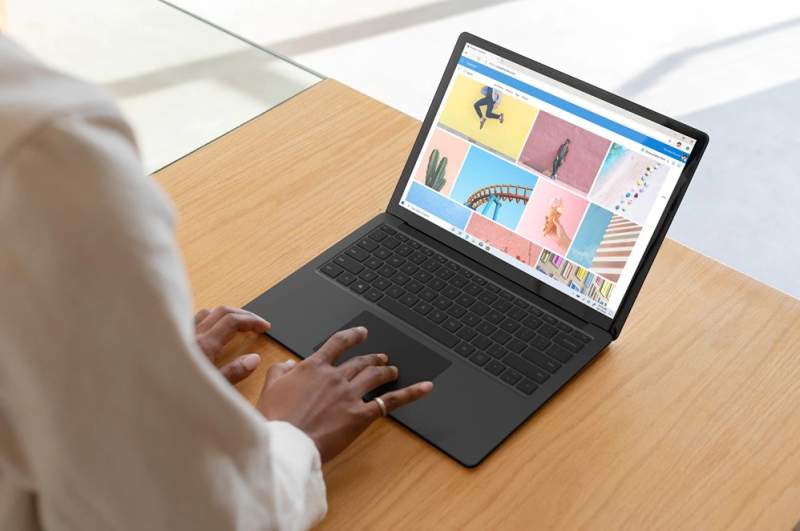 Microsoft's answer to the Apple MacBook line-up keeps getting better. In the latest round, the Redmond based company has unleashed two aluminum-clad machines — Surface Laptop 3 13.5″ and 15″. Like the previous iterations, the Surface 3 series features Alcantara on the keyboard. For those unaware, Alcantara is expensive synthetic textile material mostly used for the interior of a luxury sports cars from Maserati, Lamborghini, and Aston Martin. On a laptop, this finish takes away the cold touch of metal. As usual, the 13.5-inch model has an Intel at its core. What's interesting, however, is that the 15″ model is powered by AMD's silicon. For the first time, both these laptops in the Surface series will offer user-replaceable SSDs. Interesting stuff right? Let's run through the specifications for more.
Surface Laptop 3 13.5″ Features
It doesn't take a Sherlock to figure out that the Surface Laptop 3 13.5″ features a 13.5-inch display. It packs in 2256 x 1504 pixels. And of course, it has touch input. The laptop is powered by Intel's 10th generation Core i5 or i7 processors. The latest version comes with Intel's Iris Plus 950 integrated graphics. Users will get to choose up to 16 GB of RAM and 1 GB SSD. Other features include dual-band Wi-Fi, Bluetooth 5.0, a regular USB port, and one USB Type-C port connector. For video calls and Windows Hello face-detection, the machine sports an HD front-facing camera. Microsoft claims that the laptop offers up to 11.5 hours of battery life. It comes with fast-charge technology that can top-up 80 percent juice in about an hour. The notebook tips the scales at 1.3 kg.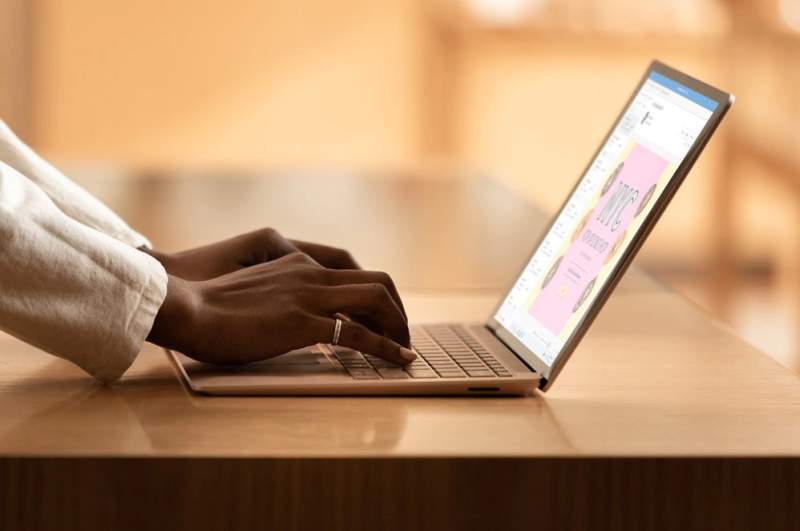 Surface Laptop 3 15″ Features
The Surface Laptop 3 15″ is based on AMD's platform. Depending on your performance requirement, you can choose between AMD Ryzen 5 Radeon Vega 9 graphics or Ryzen 7 with Radeon RX Vega 11 graphics. The Redmond company claims that these chips are custom-made as per their requirements. The notebook's 15-inch touchscreen has a resolution of 2496 x 1664. it is likely to cram in more battery capacity than its 13.5″ sibling. The rest of its specifications remain the same save for the additional 32 GB RAM model.
Surface Laptop 3 Price And Availability
Microsoft's Surface Laptop 3 line-up is up for pre-order in the US. The shipping date is set to October 22. Prices are as follows:
Surface 13.5″ Core i5, 8 GB RAM, 128 GB storage: $999
Surface 13.5″ Core i5, 8 GB RAM, 256 GB storage: $1,299
Surface 13.5″ Core i7, 16 GB RAM, 256 GB storage: $1,599
Surface 13.5″ Core i7, 16 GB RAM, 512 GB storage: $1,999
Surface 13.5″ Core i7, 16 GB RAM, 1 TB storage: $2,399
Surface 15″ A9, 8 GB RAM, 128 GB storage: $1,199
Surface 15″ A9, 8 GB RAM, 256 GB storage: $1,499
Surface 15″ A9, 16 GB RAM, 256 GB storage: $1,699
Surface 15″ A11, 16 GB RAM, 512 GB storage: $2,099
Surface 15″ A11, 32 GB RAM, 1 TB storage: $2,099