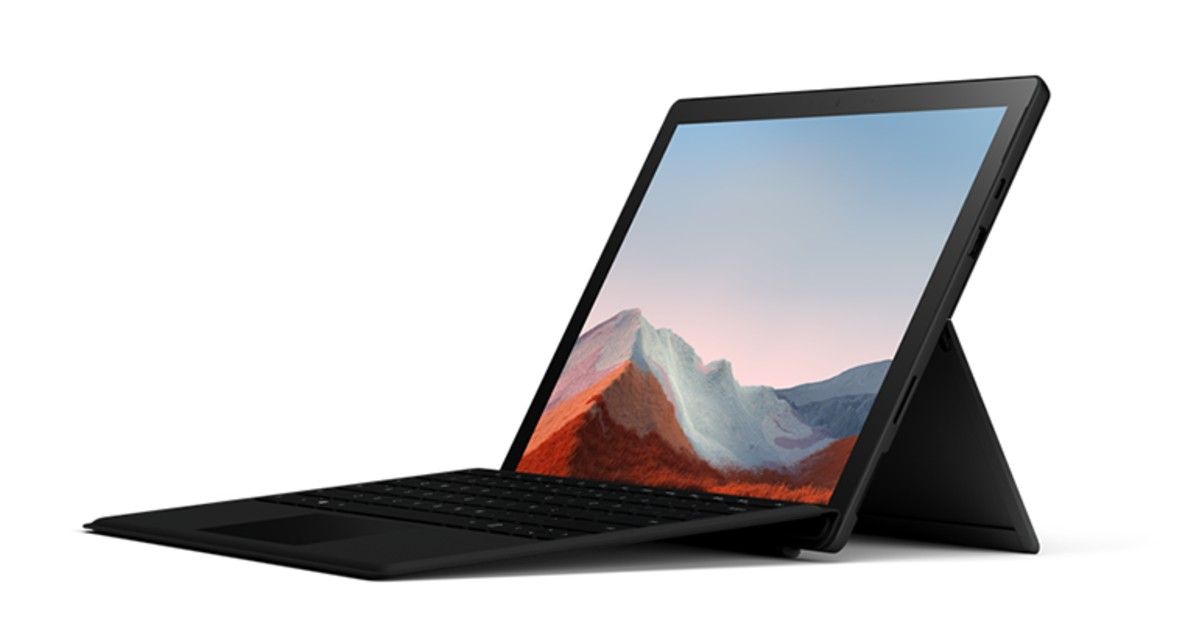 Microsoft Surface Pro 7 Plus launched as the latest generation of the Surface 2-in-1 devices. The new laptop claims to deliver next-level performance to commercial enterprises and educational institutions. The laptop comes with top-of-the-line features including 11th gen Intel Tiger Lake processors, up to 15 hours of battery life, optional LTE Advanced connectivity, up to 32GB of RAM, and more. The 2-in-1 from Microsoft comes with a thermal design that is efficient and compact and also offers an option to remove storage. Let's take a closer look at the Microsoft Surface Pro 7 Plus price, specifications, features, and more.
Microsoft Surface Pro 7 Plus price, availability
At the time of writing, the company has not revealed the price of its latest 2-in-1 device. However, it will available only for enterprise and education customers. There is no information on whether the laptop will be available for the general public or not. The Microsoft Surface Pro 7 Plus will arrive on January 15th in the US for eligible customers. It will also make available to customers in Canada, Australia, New Zealand, UK, and throughout most of Europe.
Microsoft Surface Pro 7 Plus specifications
The latest Surface 2-in-1 comes with a host of interesting features. To start with, the device can be used in different modes like Tablet, Studio, laptop, and Desktop. The company claims that the laptop is secure as every layer is maintained by Microsoft, from a Microsoft open-source UEFI to the operating system. The device features Device Firmware Configuration Interface (DFCI). This simply means that one can disable things like cameras, microphones, speakers, and radios individually.
The Surface Pro 7 Plus also offers an optional LTE Advanced connectivity option. The Surface Pro 7 Plus with LTE Advanced is available with the fan-less Core i5 configuration and works with both eSIM and physical nano-SIM. It also features Wi-Fi 6 capabilities for a reliable connection. Interestingly, the laptop is powered by the latest 11th generation Intel Core Tiger Lake processors. It is available in Core i3, i5, and i7 options. Furthermore, it is the first Surface Pro device that offers up to 32GB of RAM and 1TB of storage.
The laptop also provides a removable storage solution, which makes it easier to facilitate servicing and repair in the unlikely event of an SSD failure. The 2-in-1 comes with a 12.3 PixelSense display touchscreen that comes with ambient light sensing. The feature basically automatically adjusts to lighting conditions. The Surface Pro 7+ has the largest battery to date in a Surface Pro with a 50.4-watt hour capacity for improved all-day battery life. One can connect additional monitors using the USB-C port or via the optional Surface Dock 2.