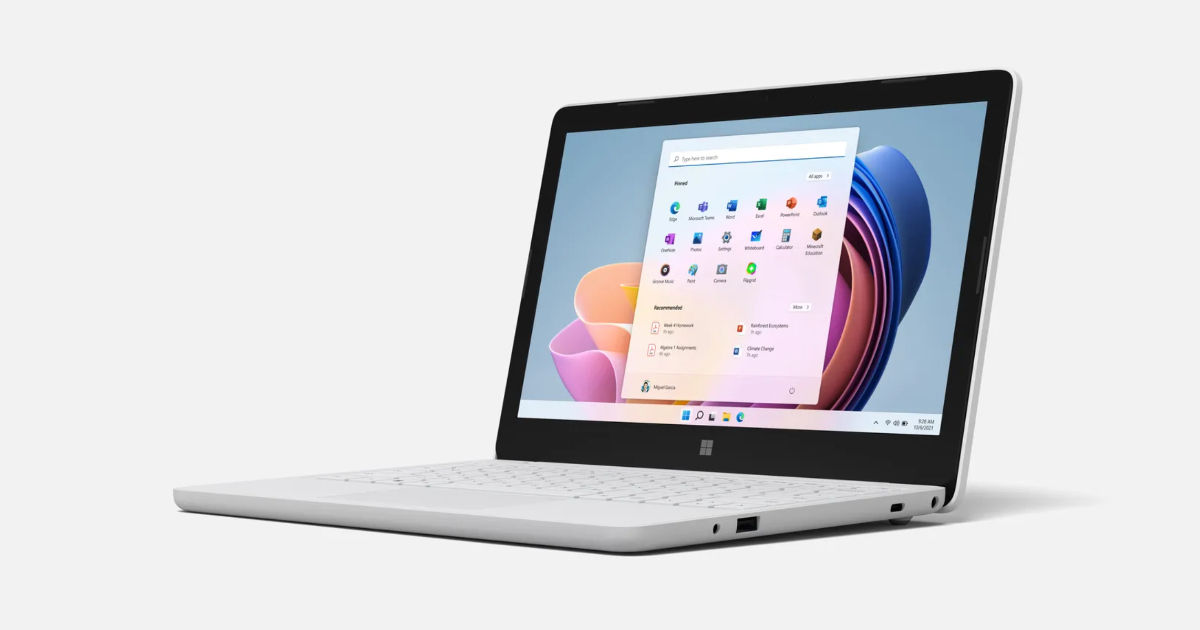 Microsoft released Windows 11 earlier this year with a major design overhaul and features. The new Windows update focuses on increasing productivity while offering a suite of privacy features. Nearly a month after the Windows 11 rollout, the company has now announced Windows 11 SE, which is essentially Windows 11 for schools. The Redmond-based American tech giant also announced a new Surface Laptop SE alongside. It is a budget laptop offering made to take on the likes of Chromebooks and Apple's entry-level iPad. Let's take a look at more details on the Windows 11 SE, Microsoft Surface Laptop SE specs, features, etc.
Microsoft Windows 11 SE
Microsoft Surface Laptop SE is the company's low-cost laptop to take on the popular Chromebooks and Apple iPads out there. The Surface Laptop SE price is set at $249 (roughly Rs 18,500) and will be available in early 2022.
It has an 11.6-inch display with 1366 x 768 pixels resolution and a 16:9 aspect ratio. The laptop has chunky bezels on all four sides of the display with the Windows logo at the bottom. Since it is a budget laptop aimed at school-going children, the Surface Laptop SE gets Intel's Celeron N4020 and Celeron N412. The laptop comes with options for 4GB/ 8GB RAM with 64GB/ 128GB of storage.
The budget laptop also has a bunch of ports, including one USB Type-A, a USB Type-C port, a DC connector, and a 3.5mm headphone jack. For video calls, there is a 1MP front camera. It runs Windows 11 SE, which is a trimmed-down version of Windows 11 for schools.
Microsoft Windows 11 SE
Window 11 SE is optimised for the Surface Laptop SE. Microsoft also said that other OEMs like Dell, Acer, Lenovo, Asus, HP, etc., will launch low-cost laptops running Windows 11 SE in the coming months. The SE version of Windows 11 is also optimised for Microsoft apps like Edge, Office, etc. It also supports third-party apps like Chrome, Zoom. However, users cannot download these third-party apps directly as there is no Microsoft Store in Windows 11 SE. The company will be allowing certain apps for IT admins to provision on SE machines. We can expect more apps to be allowed for the SE laptop in the coming months.
Microsoft has removed some unwanted features for the SE version like Snap layout, widgets, etc., which could cause distraction. The software supports Chrome extensions and also backs up documents via OneDrive.