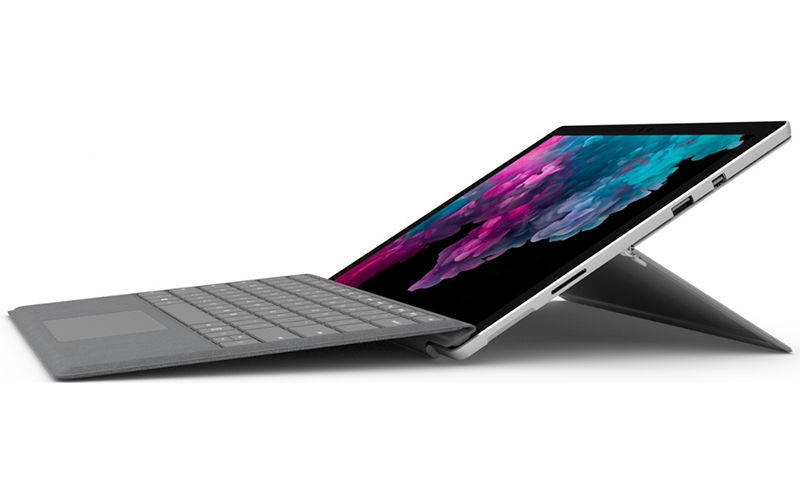 Ahead of Microsoft's big Surface hardware event in New York tomorrow, we've unearthed a completely new piece of hardware that stopped by the FCC. The description of the product shows it as a wireless charger, although the FCC listing doesn't have any diagrams or images for the product. This FCC listing comes after a Microsoft stylus with wireless charging capabilities was found around a week back at the same portal. There has been a lot of talk about products that the company could show at tomorrow's event but a wireless charger has not been one of them, so this is a surprise.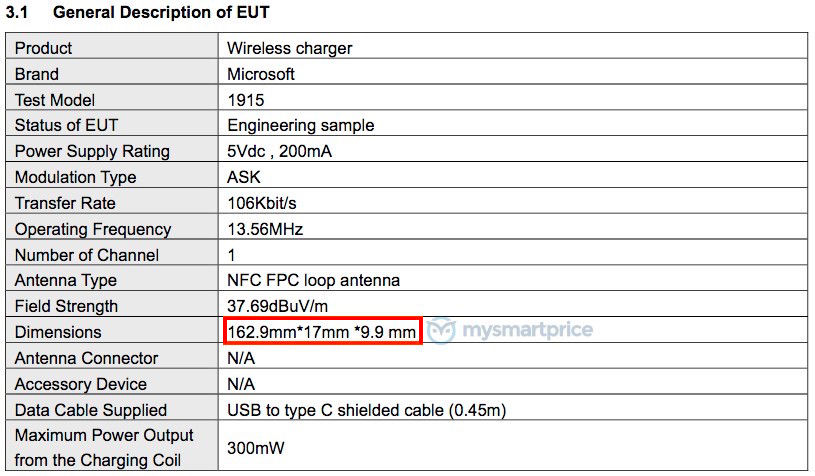 Coming to the specifics, the wireless charger has a 5V-2A output which translates to 10W and its dimensions have been declared as 162.9mm x 17mm x 9.9mm and it comes with a USB Type-C cable. The FCC report mentions July 22 as the issue date for the product and model number is 1915. Microsoft's Surace Pen currently doesn't have wireless charging but this new wireless charger and the previous stylus listing almost confirm that we will see these two accessories debut at the event tomorrow. It remains to be seen whether Microsoft has other products that would be able to take advantage of the wireless charger, aside from the Surface Pen.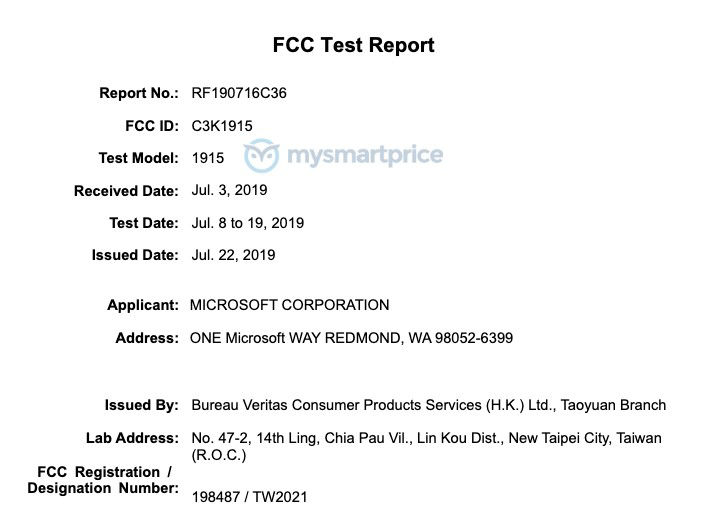 Microsoft is expected to reveal Surface laptops including a Surface 7 Pro and an ARM-powered Surface. The second product is likely to be equipped with Qualcomm's latest 8cx chip. The company has also teased a "One More Thing" for the event and speculation suggests a new dual-screen device which will surely be very interesting to see. Mircosoft even has a new software version called Windows Lite for the special form-factor. Although, consumer-ready version of the device won't be available until next year.