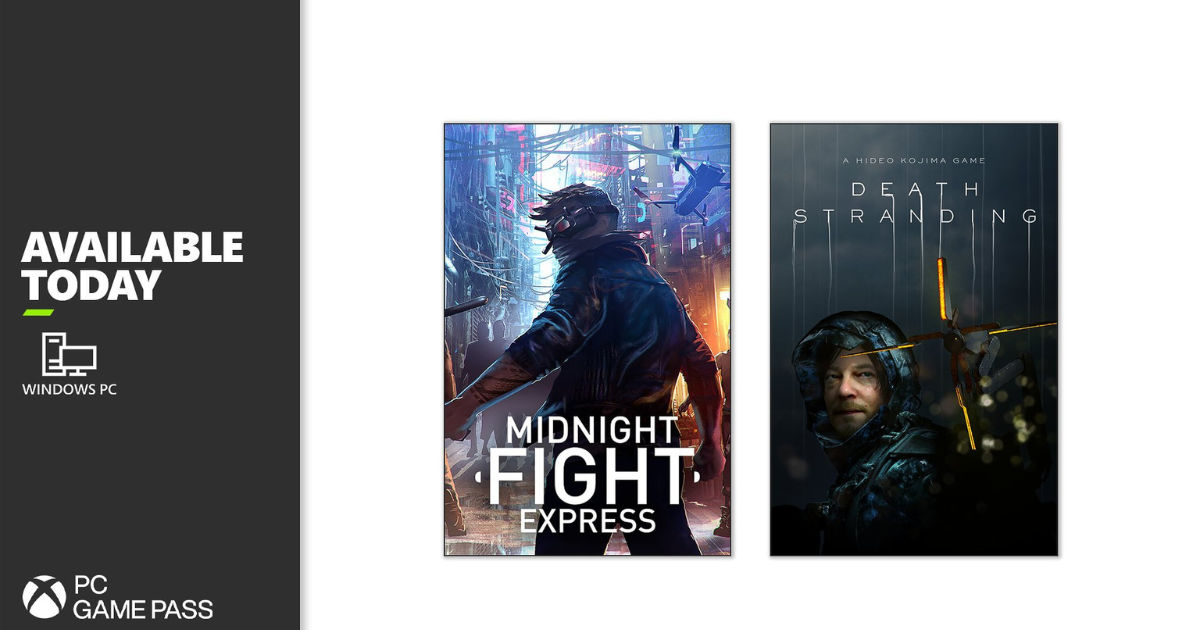 After a couple of weeks of cryptic posts, it was finally revealed Death Stranding will be making its way to Xbox PC Game Pass. Joining Death Stranding is the highly-anticipated indie brawler, Midnight Fight Express, which will be available on Game Pass on Cloud, Console, and PC.
Both games are available for download now and subscribers can jump right into delivering packages across a fractured America or simply beat goons to a pulp in a very cyberpunk-ish city. Midnight Fight Express has been developed by Jacob Dzwinel and is published by Humble Games.
Death Stranding was one of the biggest PlayStation exclusives and made its way onto PC with 505 Games publishing on the platform. The game is the first Sony IP to find itself on an Xbox subscription platform.
Also Read: Xbox Game Pass Gets New Games at Quakecon Haul: Immortals Fenyx Rising, Midnight Fight Express, Coffee Talk, and More
Death Stranding and Midnight Fight Express Available Now for Xbox Game Pass Subscribers
get your (button) punching hand ready pic.twitter.com/0SMTrUosh3

— Xbox Game Pass (@XboxGamePass) August 23, 2022
Xbox Game Pass subscribers have a bunch of other games headed their way towards the latter half of August, including Coffee Talk, Commandos 3, Immortal Fenyx Rising, and more. Game Pass has developed into one of the most high-value offerings in gaming and its catalogue of games now includes a good variety of indie and AAA titles.
Death Stranding is a major get for Xbox as it will certainly help boost Game Pass for PC sales. The game, despite a shaky launch, received favourable reviews and has become one of the most instantly recognizable IPs in gaming.
Kojima Productions is currently working on a couple of projects, including a new game starring Margaret Qualley. Actor Norman Reedus, who plays Sam Porter Bridges in Death Stranding, seemed to also reveal that pre-production on Death Stranding 2 may already be underway.
There is also speculation that Kojima's next game could be an Xbox exclusive, stemming from tensions with PlayStation, but that hasn't been confirmed yet.