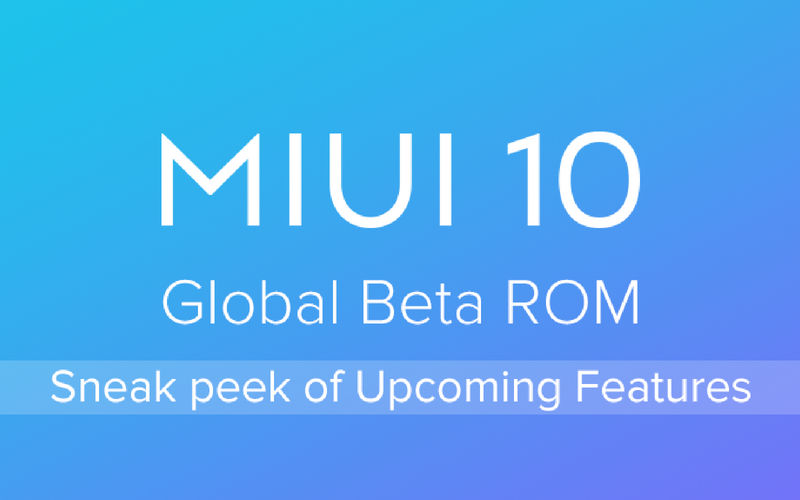 Xiaomi started rolling out the stable MIUI 10 update for some of its smartphones a few weeks back. Earlier this week, it finally released the MIUI 10 Global Stable ROM for its first POCO-branded smartphone, the POCO F1 (review). The company today released the latest MIUI 10 Global Public Beta ROM version 8.11.1, aimed at users who wish to try out cutting-edge features on their Xiaomi smartphones before most others. Xiaomi's latest MIUI 10 Global Public Beta ROM is compatible with a number of devices, including the POCO F1 and Redmi Note 5 Pro (review).
MIUI 10 Global Beta ROM 8.11.1 Comes With Several Bug Fixes
If you have been running MIUI 10 Global Beta on your Xiaomi smartphone for quite some time now, you will be glad to know that the latest version fixes a lot of bugs that were present in the previous build. Some of the bugs fixed by the MIUI 10 Global Beta ROM 8.11.1 include Polish and Turkish translation issues, Google search overlapping the notch in Settings (POCO F1), automatic activation of beauty mode on the rear camera (POCO F1), Face Unlock not working (Redmi Note 5), home screen icon overlay when using POCO launcher (Redmi Note 5 Pro), and more.
The MIUI 10 Global Beta ROM 8.11.1 is currently available for Redmi 3S/Prime, Redmi Note 4, Redmi Note 3, Redmi 4, Mi MAX/Prime, Redmi 4A, Redmi 5A, Redmi Note 4X, Mi MAX 2, Redmi Y1/Lite, Redmi Note 5, Mi MIX 2, Mi 5, Redmi Y2 (review), Redmi Note 5 Pro, POCO F1, Redmi 6, Redmi 6A, and Redmi 6 Pro (review). If you are an existing MIUI Global Beta ROM user, you can download the latest build for your smartphone from this page and flash it. You can also check if the update is available via the OTA route by opening the Updater app and checking for updates. In case you are running a Stable MIUI ROM, you will need to upgrade to MIUI Dev ROM via fastboot method before you can flash the latest MIUI 10 Global ROM on your device.
MIUI 10 New Features
The latest iteration of Xiaomi's custom user-interface offers several new features such as App Vault – Icon Bar, Hidden Apps, MIUI Calendar, and more. With the App Vault – Icon Bar feature, users can easily pick their favorite card from the App Vault from the icon bar. The icon bar displays the icons of all the cards that a user has subscribed to. Xiaomi has also added a new "Check train PNR" card in the App vault. Apart from improving the user experience, MIUI 10 focuses on privacy and security as well. One new feature aimed at enhancing user privacy is Hidden Apps. The feature enables users to add an app icon to the hidden folder, which will ensure that the app icon will not be visible on any home screen. To hide an app icon on the home screen, you need go to Security app – app lock – settings. Next, turn on hidden apps and add the apps you wish to hide. To access the apps added to the hidden folder, you need spread two fingers on any home screen to enter the hidden app folder.
The updated MIUI Calendar app comes with a new feature that lets users share festive greetings with friends and family with just a single tap. However, to enable the feature, you will need to head over to calendar settings – feature settings – show holidays.