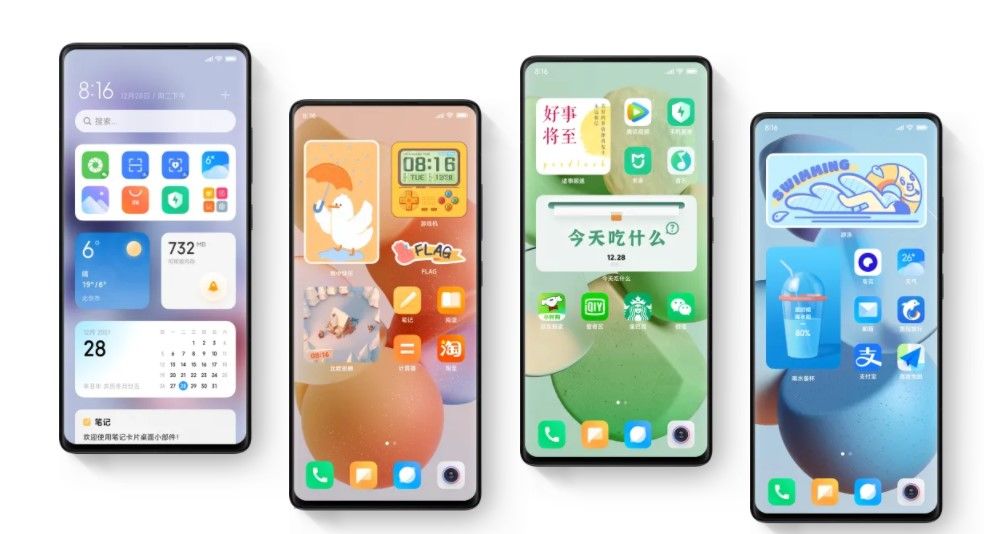 Xiaomi's next-gen software skin, MIUI 14 is expected to be announced as the Android 13 stable version is scheduled to launch sometime in the month of August. The MIUI 14 will be based on Android 13 and it is expected to bring some of the visual and underhood changes from Google's latest iteration and also add more custom features, which usually Xiaomi adds with each iteration.
A new report from Xiaomiui has revealed the MIUI 14 name on the codebase. The MIUI 14 was reportedly spotted when the system app was decompiled by folks over at Xiaomiui. Let's take a look at more details of MIUI 14 and its expected features.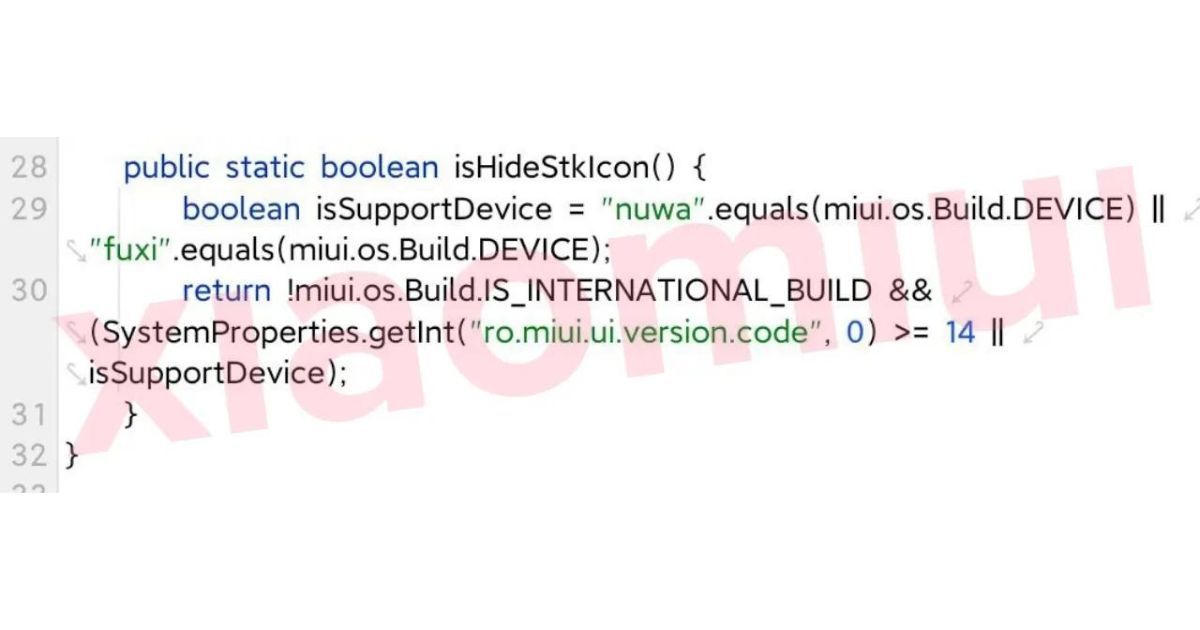 As you can see from the above image, the MIUI 14 moniker has been spotted on the codebase. To simplify, here is what the above code is intended to do. The code checks if the nuwa codenamed device(Xiaomi 13) has MIUI 14 or higher, and if it does shows the STK(SIM Toolkit) icon on the interface. To simplify, this code basically checks for MIUI 14 on the system app itself.
When MIUI 13 was announced, Xiaomi spotted the support for Xiaomi Mi 9 device and now with the MIUI 14 announcement expected to happen soon, the brand could end support for Mi 10, added the report.
MIUI 14 Expected Rollout Date
The software skin based on Android 13 is expected to be announced on August 16, which is the same day as Xiaomi's MIUI first version was released back in 2010 一 which is 12 years ago. While the MIUI 14 will be officially revealed in August, the report says the first phone with MIUI 14 will come out only in November which was named "nuwa" and "fuxi" 一 these could be the Xiaomi 13 series devices.
In August, the company is expected to announce all the major features of the next Android skin and eligible devices. However, the date is clearly an assumption, for now, so we request you to take this date with a grain of salt. More details of the MIUI 14 are expected to surface in the coming days.