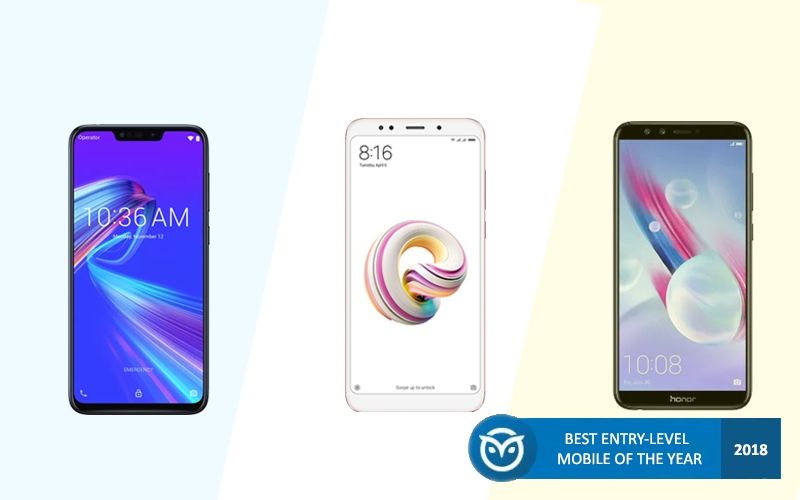 This has to be the most fiercely contested product segment in the tech industry. A few years ago, domestic vendors gave multinational brands a run for their money in India's entry-level smartphone market. In fact, the sub-Rs 10K phones were the reason behind Micromax's meteoric rise. It still is the only Indian brand to ever crack into the list of world's 10 largest smartphone vendors after all. Fast forward to today, and Chinese brands, spearheaded by Xiaomi, have wiped out the Indian competitors. Once a hot favorite among the consumers, Micromax's numbers now come from Government contracts.
Does that mean we have fewer options now? The answer is a resounding "NO". Every time someone in our office asks for an entry-level smartphone suggestion, the topic always leads to a problem of plenty. With brands such as Oppo, Honor, Asus, Nokia, Lenovo, Vivo, and Xiaomi, bringing their A-game to India, there's a shortage of exciting smartphones under Rs 10,000. The intense competition has also trickled down high-end features such as thin-bezel design, biometrics, and dual camera setup to the entry-level segment. Now before the year ends, let us settle the "best entry-level smartphone" question for 2018.
Best Entry-Level Smartphone Contenders 2018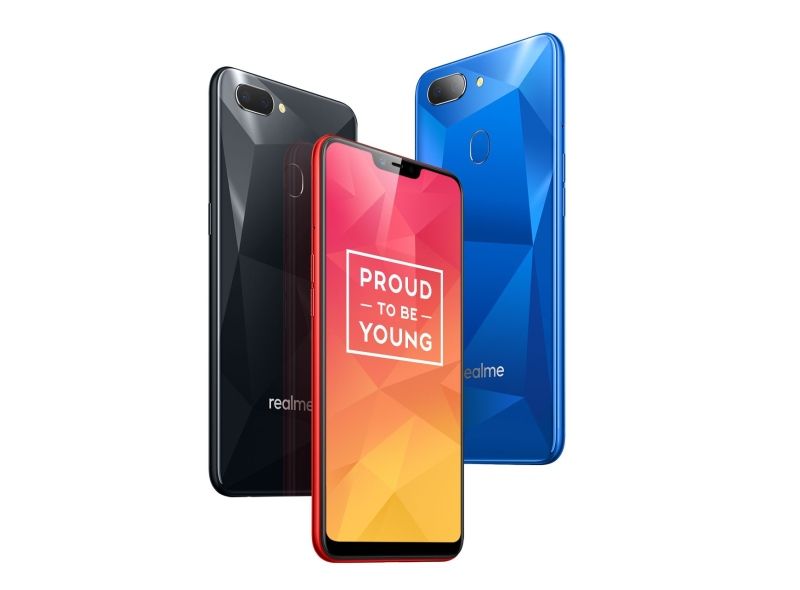 Realme is Oppo's answer to Xiaomi's blockbuster Redmi line-up. Announced in August, the Realme 2 has a lot going for it. The phone has a striking design. It has 15 tangent reflective planes to form a diamond-inspired pattern. Clearly, it is one of the most stylish phones in this segment. The phone's 6.2-inch screen has a decent HD+ resolution. You get an impressive screen-to-body ratio of almost 89 percent. The Realme 2 has a tried-and-tested Snapdragon 450 chipset at its heart with 3 GB RAM. It is also one of the few phones to offer a dual camera setup under Rs 10,000. The phone supports both the fingerprint sensor and face recognition tech for security. The Realme 2 is backed by a 4230 mAH battery. With such balanced hardware, the Realme 2 is a top contender to be the best entry-level smartphone of the year.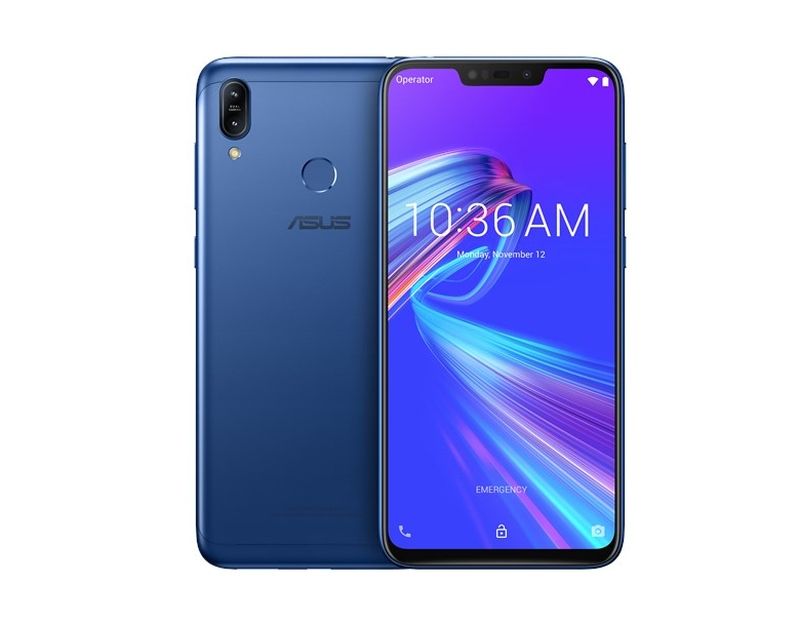 Making just in time for this list, Asus introduced the Zenfone Max M2 a couple of days ago. As opposed to the Realme 2, this phone features a more conservative but classy metal back. You do however get a 6.26-inch screen with HD+ resolution. With its notch design, the Max M2 offers a screen-to-body ratio of 82 percent. It is powered by Qualcomm's Snapdragon 632 chipset. You get 3 GB RAM and 32 GB internal storage. Plus, there's a dedicated microSD card slot. Despite its affordable price tag, the Zenfone Max M2 offers a 13 MP + 2 MP dual camera setup. For selfies, you get an 8 MP snapper with an LED flash. Throw in a 4,000 mAh battery into the mix, and there's not much you could ask for Rs 10,000.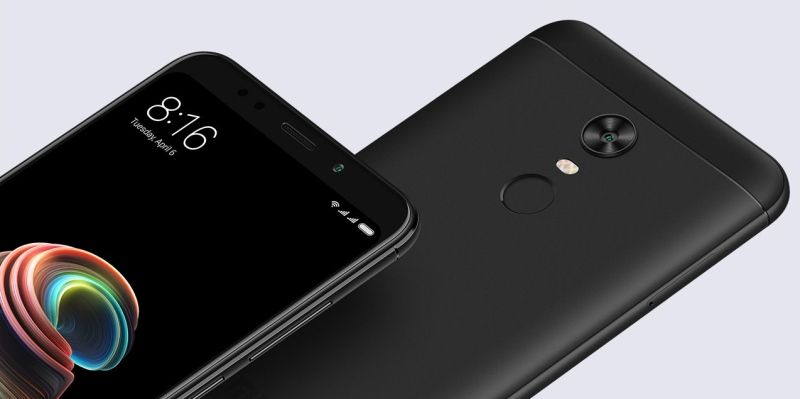 Launched early in the year, Xiaomi's Redmi Note 5 (Review) set the benchmark for affordable smartphones in India. The Chinese brand delivered a thin-bezel screen without making any radical design changes. The phone sports a 6-inch Full HD+ screen. In terms of raw power, Xiaomi opted for the Snapdragon 625 chip. The base model comes with 3 GB RAM and 32 GB internal storage. You can add more storage via the hybrid card slot. The single lens 12 MP camera may not look impressive on paper but produces great results. Xiaomi's Android customization MIUI is quite feature-rich and looks neat compared to other Chinese brands. The phone packs in a 4000 mAh battery, which offers a good backup.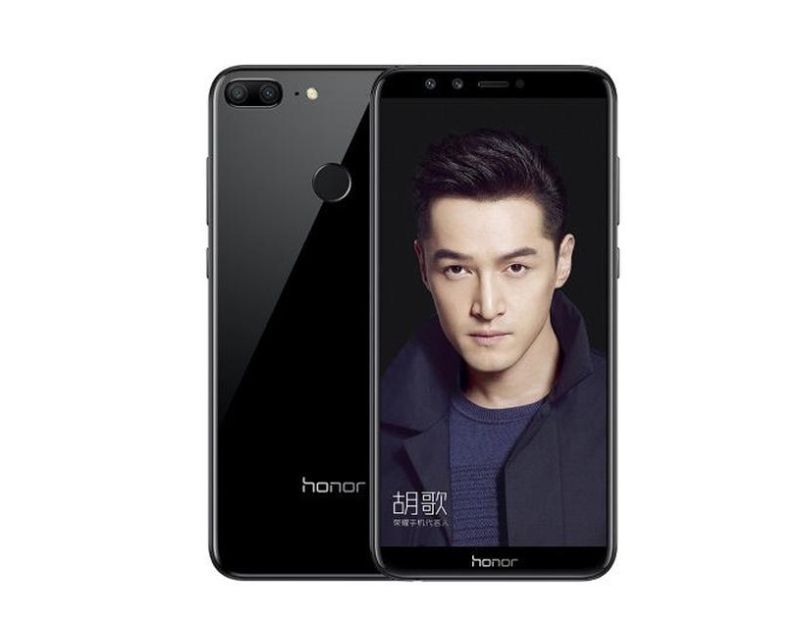 Huawei's sub-brand Honor has been keeping Xiaomi on its toes. Announced in January, the Honor 9 Lite (Review) is the only entry-level smartphone with a dual selfie camera so far. It comprises 13 MP + 2 MP sensors to enable you to experiment with bokeh effect. You also get the same 13 MP + 2 MP camera arrangement at the rear. The phone features a Full HD+ 5.65-inch screen. It is powered by Huawei's own Kirin 659 chipset. The Honor 9 comes with 3 GB of RAM, 32 GB internal storage, and a microSD card slot. The handset packs in a 3000 mAh battery. It features both the face recognition tech and a fingerprint sensor. With its reflective glass back, the phone is quite a looker too.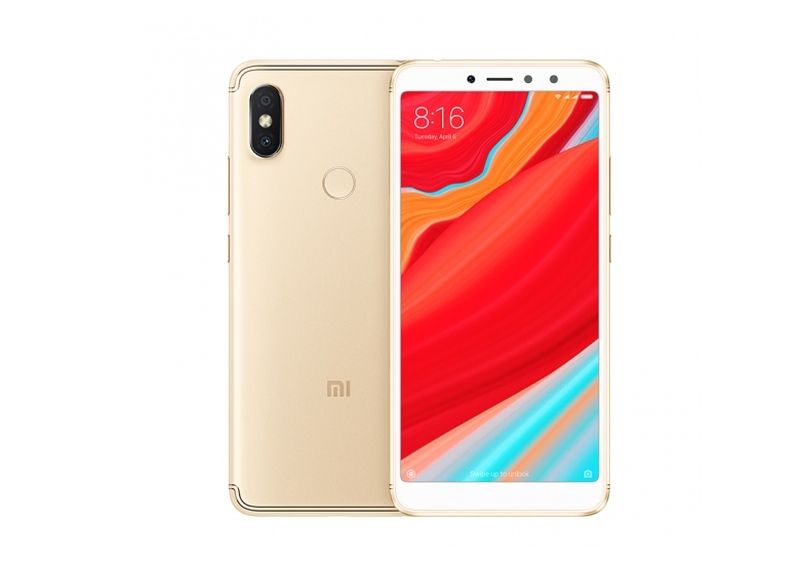 Here comes Xiaomi's second entry on this list. The Redmi Y2 (Review) was launched in the middle of the year to compete with the dual camera phones from other brands. Xiaomi opted for a 12 MP + 5 MP setup that produces a better result than what you usually get at this price point. Xiaomi also upped its selfie game with a 16 MP snapper sporting a 79-degree wide-angle lens. It does, however, settle for an HD+ screen like the Realme 2. At the core, it fires up the Qualcomm's Snapdragon 625 chipset. The phone comes with 3 GB RAM, 32 GB storage, and a microSD card slot. Of course, it has a fingerprint sensor. There's also an infrared blaster that turns your phone into a universal remote.
Best Entry-Level Smartphone 2018 – Winners
It is true that the winner takes it all. But since people have different preferences, we have decided to honor the top three phones. If the numero uno phone doesn't float your boat, you can always consider the other two.
Gold Award: Redmi Note 5
It was a close contest between the Note 5 and Zenfone Max M2. However, we finally zeroed in on the Redmi Note 5 for its consistent performance, no-nonsense camera, and excellent battery life. Sometimes getting the basics right makes you a winner. And that's exactly the case with Xiaomi's Redmi Note 5. It doesn't do anything radically different but delivers on every front that matters.
Silver Award: Zenfone Max M2
Asus has been rolling out some impressive hardware lately, and the Zenfone Max M2 is no exception. It offers impressive screen to body ratio with its notch screen design. You also a get a good dual camera on an affordable price tag. Asus has also improved a lot on the software front. At this pace, the Taiwanese brand could dethrone Xiaomi next year.
Bronze Award: Honor 9 Lite
No other company launched more exciting smartphones than Huawei. While the Mate 20 challenged the heavyweights, its Honor 9 Lite turned out to be a good option at the entry-level segment. With its classy glass back, the Honor 9 Lite gives many mid-range devices a complex. And while most brands struggle to deliver a dual camera setup on the back, the Honor 9 Lite features two cameras on both front and back. In short, it is a phone you should not take "litely".