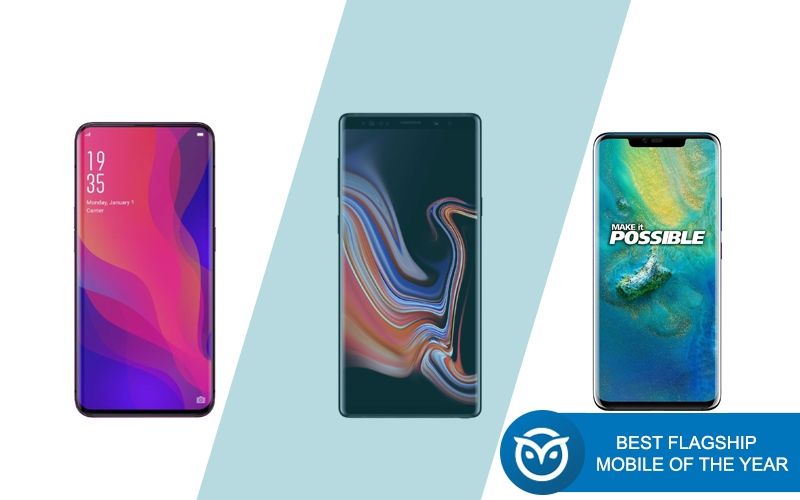 Most people label flagship phones as expensive toys, which is partly true. However, these are also trend setters that shape the future of this industry. After all, premium phones are the launch vehicles for crazy new innovations. From here, these ideas trickle down to the budget handsets. Take for instance, biometric sensors, dual cameras, and thin-bezel designs that are now taken for granted on budget smartphones. In short, irrespective of whether you buy these flagship devices, they will affect your smartphone experience one way or the other. So, lets find out which handsets won us over in 2018.
Best Flagship Smartphone 2018 – Contenders
Apple's latest premium smartphone is an absolute monster in terms of performance. It is powered by industry's first 7 nm chipset A12 Bionic. It comprises of two performance cores and four efficiency processors for everyday use. In addition to four GPU cores, there's a dedicated Neural Engine to handle real-time machine learning to enhance AR experiences. The phone sports a 6.5-inch OLED screen with 2688 x 1245 pixels. The phone's screen notch and glass back are instantly recognizable. The device is water and dust resistance with IP 68 rating. The iPhone XS Max comes with a 12 MP dual camera setup with OIS (Optical Image Stabilization). It clicks quality pictures even in low-light. What's more, the 4K video recording at 60 fps is downright brilliant. We can't think of any phone that can compete with the iPhone in this regard. The phone also boasts of top-notch face recognition backed by TrueDepth camera tech, which uses Microsoft Kinect esque infrared setup for user identification.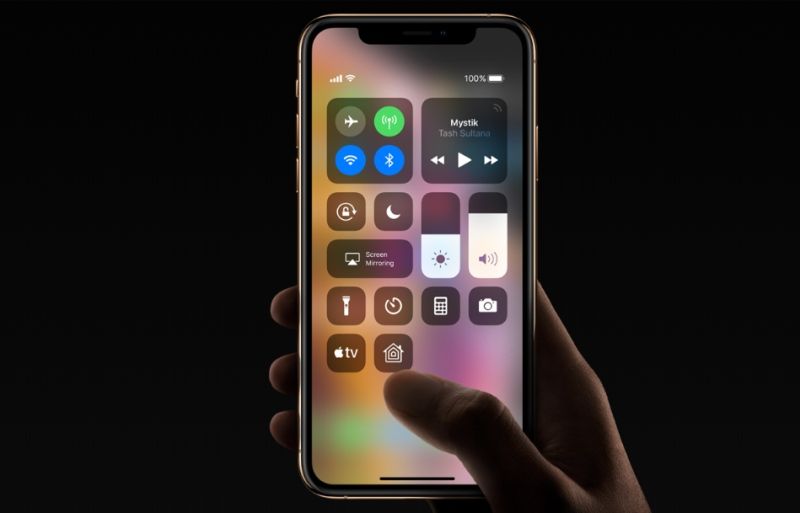 While Apple is stuck with a notch that generates polarizing opinions, OnePlus quickly switched to a less distracting waterdrop design from 6 to 6T. With an in-display fingerprint sensor, the company pulled off a seamless back. The 6T is powered by Qualcomm's top-end Snapdragon 845 chip. You get to choose up to 8 GB of RAM, which should handle all your multitasking requirements without breaking sweat. The phone comes with a solid 16-megapixel main camera with a 20 MP depth sensor. It boasts of OIS (Optical Image Stabilization) backed by OnePlus' image processing algorithm for superior low-light photography. Much like the iPhone XS Max, the 6T also records 4K videos at 60 fps. The phone packs in a 3700 mAh battery with fast charging tech. On the software front, you get Android 9.0 Pie with OxygenOS on top. The user experience is so snappy that we prefer it over stock Android.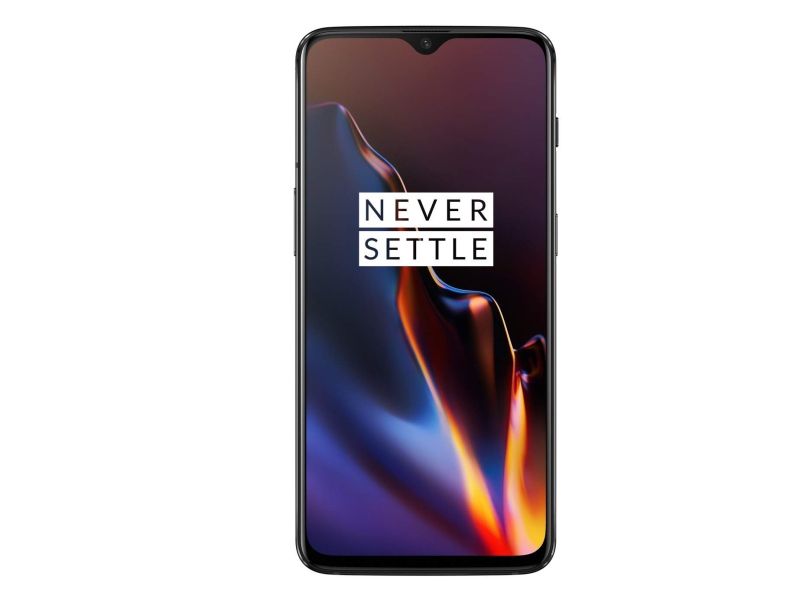 Samsung is the only popular brand to have avoided the notch-screen design so far. Its way of achieving higher screen-to-body ratio is more elegant. Samsung has made the top and bottom bezels thinner than ever. And like all their recent flagship phones, there's no side bezel on the Note 9. The metal frame and glass back adds a premium feel to the device. The South Korean company also managed to free up enough space to accommodate the stylus inside the body. Using an accessory for interaction is not everyone's cup of tea, but if you get a hang of it the S Pen can do wonders. In addition to offering incredible precision for doodling and jotting down notes, the S Pen also double up as a remote for presentations and camera shutter. As a canvas, you get an excellent 6.4-inch Quad HD+ OLED screen. Throw in a superb camera into the mix, and the Note 9 comes across as a solid contender for this category.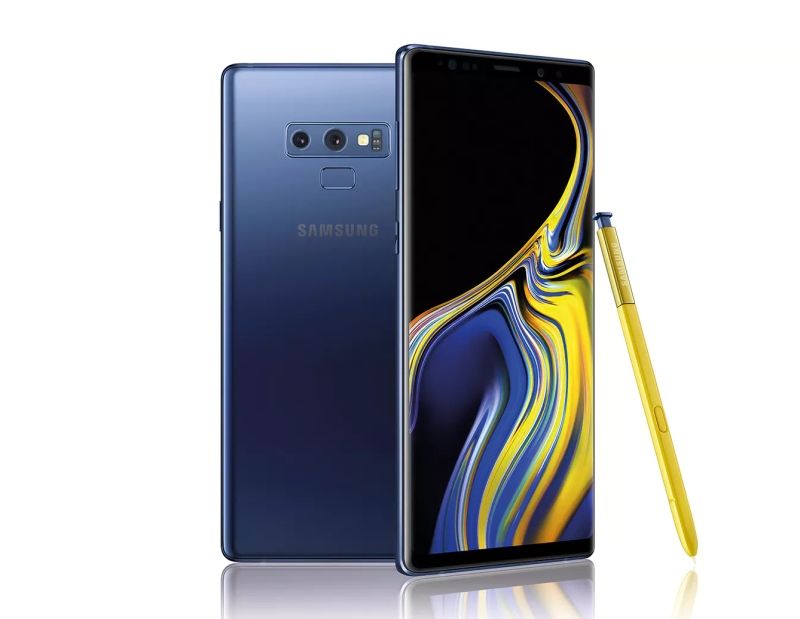 Huawei Mate 20 Pro
Huawei has surpassed Apple as the second largest smartphone brand in the world, and going by the Mate 20 Pro, it is clear that the Chinese company is going after Samsung for the top spot. The phone's front is reminiscent of the Galaxy S9, but Huawei has added its own twist at the back. The device's real panel reflects fancy patterns upon under the light. To add some grip, Huawei has put a microscopic texture to the glass. The triple camera setup on the back is hard to miss. Comprising of a 40 MP main, 20 MP wide-angle, and an 8 MP telephoto lens, the Mate 20 Pro's camera performance is outstanding. As far as photography is concerned, this phone is far ahead of anything on this list. The real time color pop option in the video mode is neat too. The 6.4-inch OLED screen with QHD+ resolution is as good if not better than what's found on the Note 9. At the heart is Huawei's powerful Kirin 980 chip, which is first 7 nm SoC in the Android camp.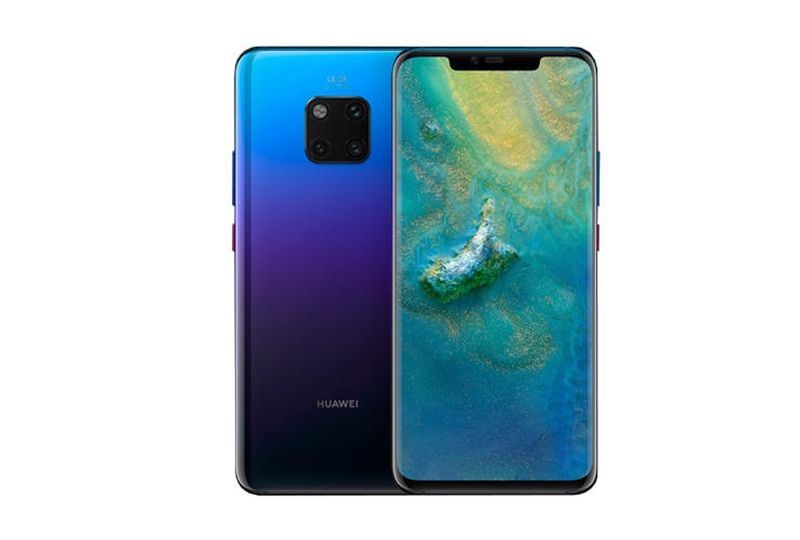 The Find X is the most underrated flagship of this year. Oppo's handset is the only one on the list to offer a truly edge-to-edge screen. Instead of making peace with an unpleasant notch, folks at Oppo came up with the geekiest solution to pull-off a full screen design. The company has put the selfie camera, infrared, flood illuminator, dot projector, and ranging sensor on a mechanized slider. We were surprised to see how quickly the slider pops up and identifies the user. To put things into perspective, we found it to be faster than face unlock in the iPhone X. The phone looks gorgeous with its unique gradient shades and rounded corners. The 6.4-inch Full HD+ OLED screen offers vibrant colors and true blacks. The device is powered by Qualcomm's Snapdragon 845 chipset. The dual camera comprising of 16 MP + 20 MP lens is quite competent.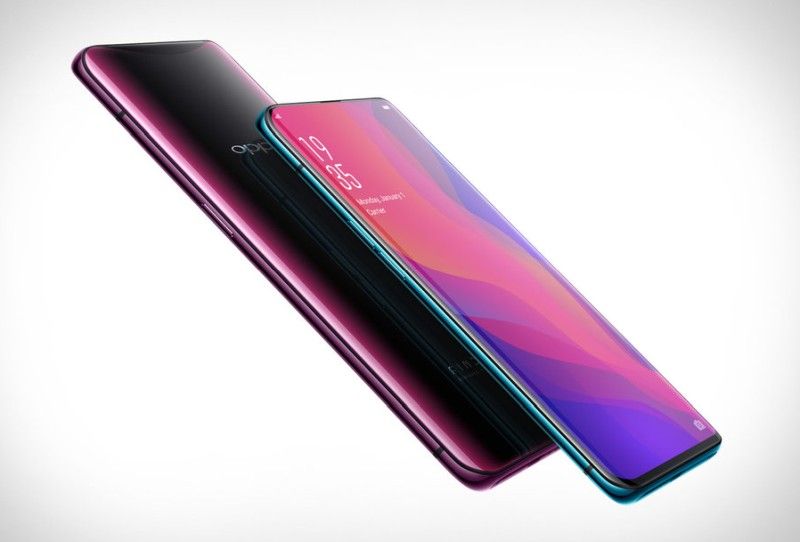 Best Flagship Smartphone 2018 – Winners
Gold Award: Samsung Galaxy Note 9
Choosing the best flagship smartphone has been the most debated topic in our team this year. We were split between the Mate 20 Pro and Galaxy Note 9. After hours of bickering, we decided to go the democratic way and the Note 9 won with a difference of a single vote. Samsung's phone ticks all the boxes to be a winner. It offers a brilliant OLED screen, fancy curved edge screen, and a great camera. Samsung's Android customization is packed with features and most people in our team are also sold on the S Pen functionality.
Silver Award: Huawei Mate 20
While the Galaxy Note 9 was more about refinements, Huawei's Mate 20 Pro turned out to be a tend-setter. The phone delivers a killer camera and a unique take on the rear glass panel. It is also the first smartphone to support wireless (induction) Reverse Charge feature. The Mate 20 Pro can double up as a wireless charger to top up other smartphones. The Chinese company has nailed it in terms of display too. If Huawei can improve the software design next year, Samsung won't be so lucky next time.
Bronze Award: Oppo Find X
Oppo's Find X is hands-down the most exciting smartphone of this year. I have tested over a dozen of smartphones this year, but not even one turned heads like the Find X did. With most brands playing safe with the design, the Oppo's flagship brings the much-needed wow factor to the table. The phone's edge-to-edge screen is ideal for content consumption and I especially loved playing PUBG on its properly symmetrical screen. With a few improvements in terms of software and camera, the Find X has tremendous potential to climb the ladder in the next iteration.