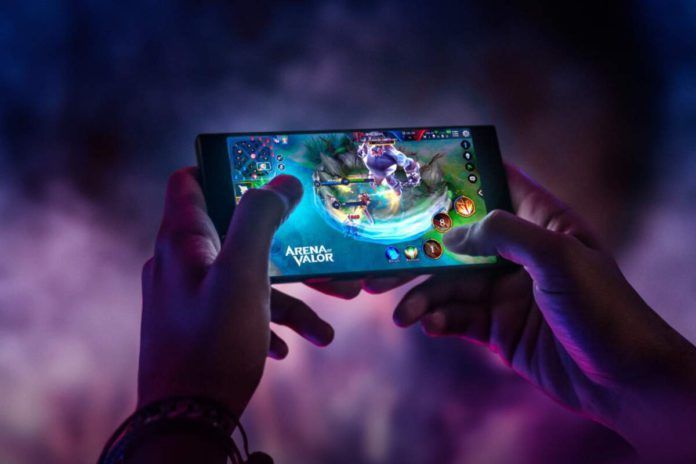 People thought that gaming phones have no future. Because unlike desktop and laptops, these machines don't feature additional GPU. Most of today's gaming phones are based on Qualcomm's top-end chip like every other premium handset. The brands, however, figured out a way to differentiate with innovation in the heat dissipation technique. Since thermal throttling results in choppy frame-rates, these gaming phones rely on vapor chambers, copper plates, and high-speed fans to keep the phone running smooth. But, do these handsets offer significant performance gain over other high-end phones? Let's find out as we pit some of the most powerful handsets against each other to find the one best suited for gaming. While choosing the numero uno handset, we will also take into consideration other important aspects such as screen contrast, refresh rate, and touch response. You wouldn't want to see ghosting or jittery touch input when playing Call of Duty or PUBG. Goes without saying that gamers are impatient so phones with long charging times won't make it to the list. And of course, gaming-centric software and hardware are welcome additions.
Contenders
Black Shark 2
Price: Starting from Rs 31,999
Backed by Xiaomi, the Chinese brand Black Shark is damn good at making gaming handsets. Its Black Shark 2 is a metal-clad beast with a powerful Snapdragon 855 at its core. The phone comes in 6 GB, 8 GB, and 12 GB variants. The Black Shark 2 runs games at very high settings. Even after hours of gaming, the phone doesn't show any sign of a slowdown. And that's because of its multi-layer cooling technology. It consists of several heat dissipation plates, nanocomposite graphene, and vapor cooling pipe to keep the core of the Black Shar 2 run cool. Black Shark has also implemented an RGB logo at the back and strips on the side. These lights are synced to in-game sounds. So for instance, you fire a gun in a game, the light strip flash. The phone features a 6.4-inch AMOLED display. Packing in 2340×1080 pixels, the display is crisp with the pixel density of over 400 ppi. Owing to its 240 Hz touch-sensing technology, the display gets rid of the input lag when playing PUBG and Call of Duty Mobile. Black Shark ships the phone with its highly polished Joy UI. It is neat, quick, and loaded with a cool Shark Space gaming mode. Having used ROG Phone II, Nubia RedMagic 3S, I can tell that Black Shark has the best software as far as gaming phones are concerned. The phone holds a 4,000 mAh battery with 27 W fast charging support. And although it is a remote possibility, if a gamer decides to go out, the phone is equipped with a 48 MP rear camera accompanied by a 12 MP telephoto lens.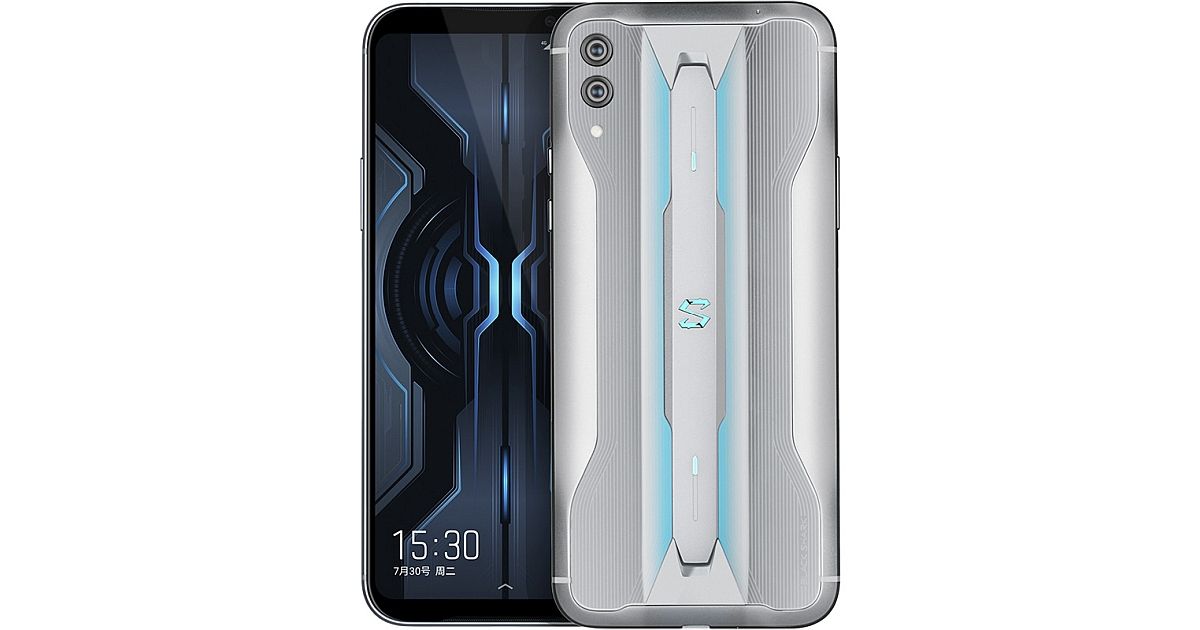 Asus ROG Phone II
Price: Starting from Rs 37,999
Building its gaming phone, Taiwanese brand Asus has gone all out in terms of features. Its ROG Phone II comes with a top-of-the-shelf Snapdragon 855+ chipset. Its base model comes with 8 GB of RAM and you can go all the way to 12 GB RAM and as much as 1 TB of internal storage. That's more than enough storage to load up your favorite games. To keep this monster run cool, Asus relies on its vapor chamber, copper heat sink, and even vents. The handset sports a 6.6-inch OLED display with Full HD+ resolution. The panel supports up to 120 Hz refresh rate. The screen is certified for HDR10 too. The handset has capacitive shoulder buttons that can be mapped for firing a gun or reloading. The onboard speakers are incredibly powerful too. Unlike most high-end phones that rely on a single USB Type C port for charging as well as audio out, the ROG Phone II comes with a dedicated 3.5 mm jack. The company has also thrown in an additional USB Type C port for a good measure. The customized UI is kind of tacky, but thankfully Asus lets you easily switch to minimal UI. The phone supports 30 W fast charging. And its large 6,000 mAh battery lasts over a day even after hours of gaming. Not that people are going to purchase a gaming hone for photography, but the ROG II's 48 MP + 13 MP pulls off a decent performance.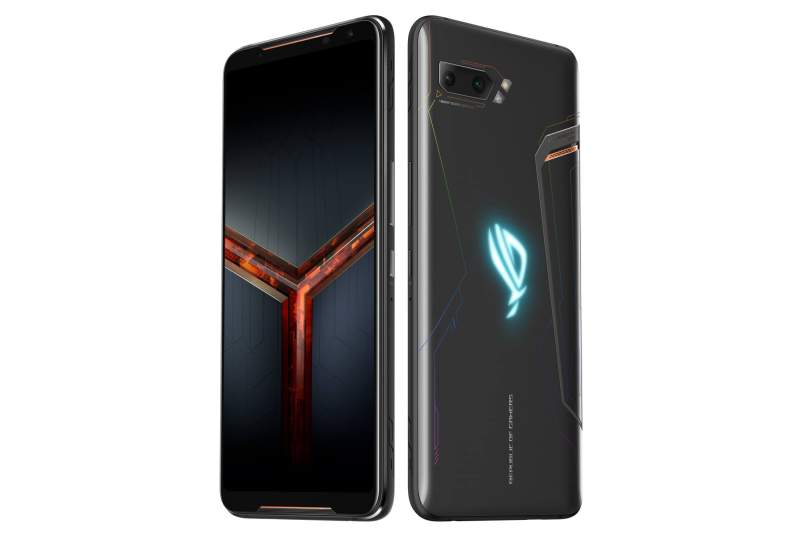 Nubia Red Magic 3s
Price: Starting from Rs 33,999
Falling in a similar price range, the Nubia Red Magic 3s is ROG II's closest competitor. Founded as a spin-off brand of the Chinese telecommunication giant ZTE, Nubia has a history of making rolling out interesting handsets. The Nubia Red Magic 3S keeps up with that tradition. This Snapdragon 855+ powered handset comes with a tiny fan for heat dissipation. And of course, Nubia has also crammed in vapor chamber cooling. The phone is available in 8 GB RAM + 128 GB internal storage and 12 GB RAM + 256 GB storage variants. It sports a 6.6-inch Full HD+ AMOLED display. The screen is fluid with a refresh rate of 90 Hz. To keep in the input lag in check, Nubia has implemented a 240 Hz touch response. To give you an edge in shooter games such as PUBG and Call of Duty, the phone comes with two capacitive shoulder buttons. Its rear fingerprint sensor can also be mapped for any on-screen button. The Red Magic 3s has powerful front-facing stereo speakers. The phone has a sturdy metal body with RGB lights. The handset houses a 5,000 mAh battery with 27 W quick charging. Nubia's software has some rough edges but it gets the work done. On the photography front, you get a 48 MP single camera at the back. It can capture 8K videos but at a lowly frame rate of 15.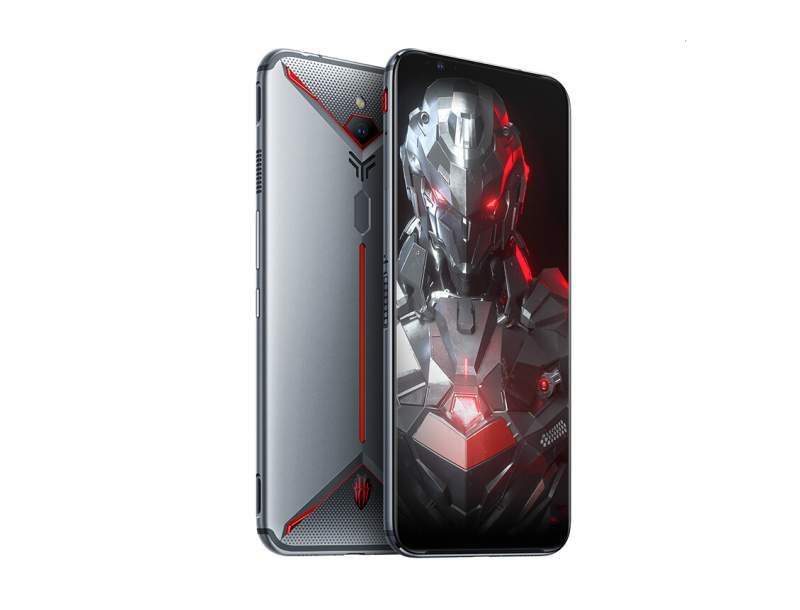 Realme X2 Pro
Price: Starting from Rs 29,999
Don't be fooled by the Realme X2 Pro's sophisticated design. It packs in almost everything who would ask from a great gaming device. Without costing a bomb, the phone packs in the powerful Qualcomm Snapdragon 855+ chipset. It is the same SoC (System on Chip) ticks inside the Pixel 4, OnePlus 7T Pro, and Asus ROG Phone II. To keep this chip run cool and offer sustained gaming performance, Realme has implemented the vapor cooling system. It comes with a Hyper Boost 2.0 mode that squeezes out maximum performance for gaming. Plus, there's an elaborate Game Space with options such as screen recorder, do not disturb, and quick screenshot. The phone sports a Full HD+ 6.5-inch AMOLED display. Realme has tuned it for a 90 Hz refresh rate. The phone draws power from a 4,000 mAh battery. Owing to its blazing fast 50 W charging support, the phone can be charged from zero to 100 percent in just about half an hour. That's a godsent feature for gamers. The Realme X2 Pro has a wider appeal thanks to its quad-camera setup. It comprises of a 64 MP primary camera paired with a 13 MP telephoto lens, 8 MP wide lens, and a 2 MP depth sensor. Priced at Rs 29,999, this is currently the most affordable gaming handset in India.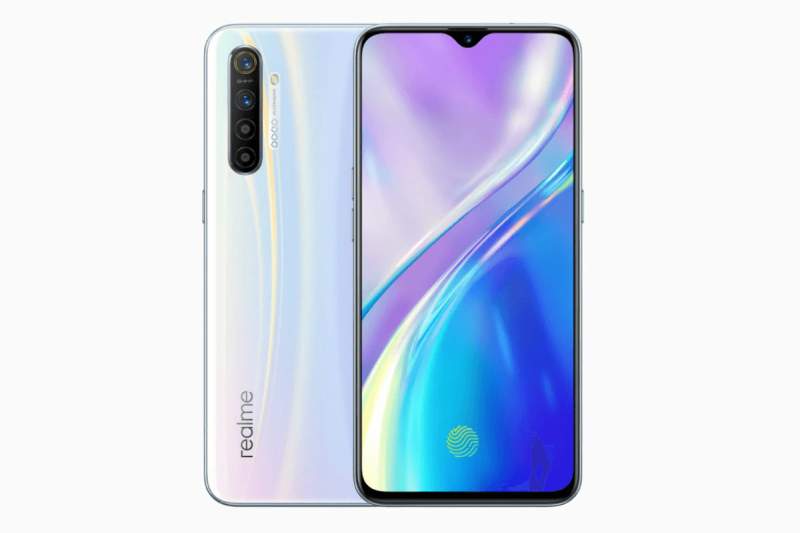 Apple iPhone 11 Pro
Price: Starting from 1 Lakh
If the budget is not a concern, the iPhone 11 Pro makes for a great gaming handset. Apple's 7 nm A13 Bionic chip outperforms any chip on the market right now. Since iOS is optimized compared to Android, it works wonders with 4 GB RAM. The phone features a 5.8-inch OLED display with HDR, which is labeled as Super Retina XDR by the Cupertino company. The panel has a resolution of 2436 x 1125. While it lacks the 90 Hz moniker, the display is quite impressive on its own. It has Dolby Vision, HDR 10, and a peak brightness of 800 nits. Don't worry about the input lag when playing games as the display has 120 Hz touch-sensing. Apple has an excellent game ecosystem, which makes this handset so interesting. In the photography department, the iPhone 11 Pro sports a 12 MP triple-camera setup. The standard lens has an aperture of f/2.4, wide one has ƒ/2.4, and finally, the telephoto lens offers an f/2.0 aperture. The camera offers a 2x optical zoom and up to 10x digital zoom. You also get the dual OIS (Optical Image Stabilization) for standard and telephoto lenses. The phone packs in a great sounding onboard speaker. Its 3,046 mAh battery comes with 18 W fast charging support.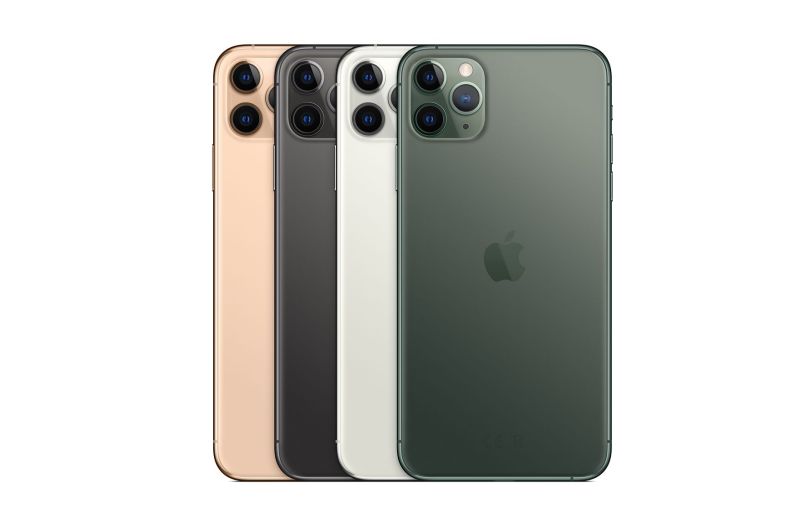 Winners
Rather than debating about the winner in a boring way, we decided to settle matters in a Call of Duty matches. And here are the results:
Gold Award: ROG Phone II
This one is a no-brainer. True gamers are always up for overkill, and the ROG Phone II delivers exactly that. Be it processor, RAM, display, or battery, this handset nails in all departments. Its 6.6-inch OLED display with a 120 Hz refresh rate is excellent for gaming. The vapor cooled Snapdragon 855+ chipset never fails to deliver top-notch performance. And we loved how this phone's 6,000 mAh battery easily last for hours of gaming. Overall, it is hands down the best gaming phone you can buy in India right now.
Silver Award: Black Shark 2
Seeing the Black Shark 2 in second place may surprise a few. However, this handset earns its place owing to its excellent design, consistent performance, and brilliant software implementation. Its top variant comes with a whopping 12 GB RAM and 1 TB storage. Its 6.6-inch Full HD+ OLED display lacks a 90 Hz refresh rate but offers exceptionally responsive touch input. And Joy UI is undoubtedly the best Android customization I have ever seen on a gaming phone.
Bronze Award: Nubia Red Magic 3s
With a Snapdragon 855+ chip and up to 12 GB of RAM, the Red Magic 3s is a powerful machine. With a dual cooling system comprising of a vapor chamber and a fan, Nubia has covered the innovation part too. Plus, there's a 6.6-inch Full HD+ AMOLED display with a 90 Hz refresh rate and 240 Hz touch response. Yet, it lost out the second place to the Black Shark 2 due to its sloppy software. But hey let's hope Nubia will fix it in the next iteration and aim for the throne.
Thanks for reading till the end of this article. For more such informative and exclusive tech content, like our Facebook page