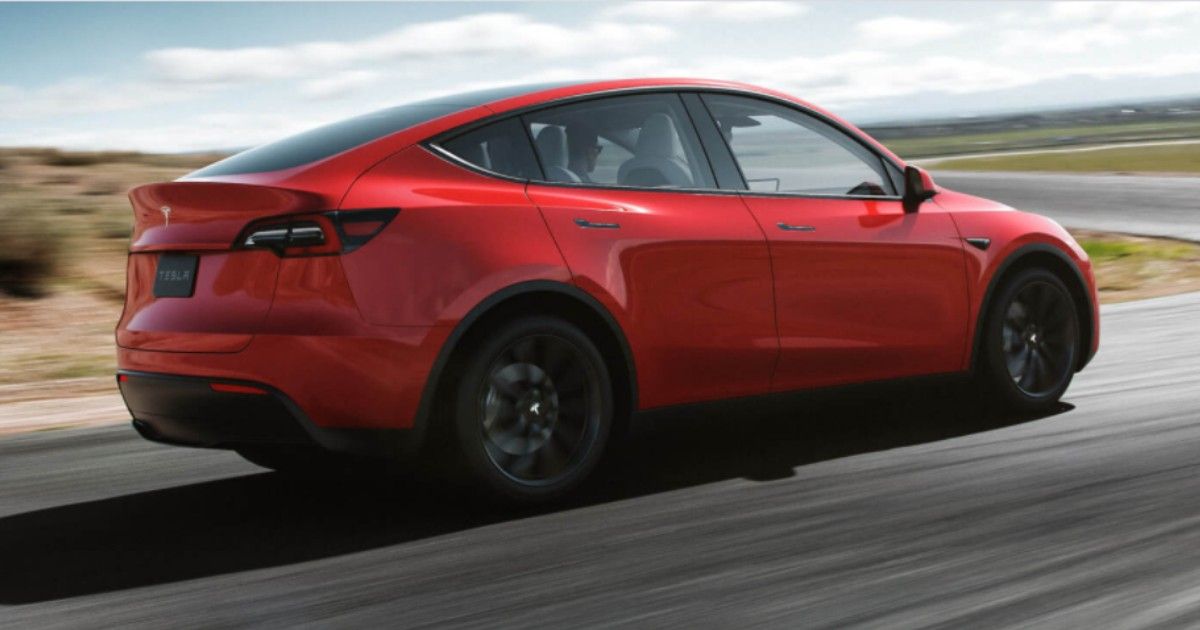 Like him or not, Elon Musk is one of the most influential man on the planet. At 12, this South African coded his first video game. Later in his life, Elon founded Zip2 company that made online city guide. He was then involved in X.com and PayPal exit that got him millions of dollars. With clever investment, he took control of a start-up called Tesla and the rest is history. Elon was involved in the production of the cars. By rolling out Roadster, Model S, Model X, Model 3, Musk's Tesla single-handedly proved that electric cars can be cool. The brand's popularity prompted established coach-makers such as Volkswagen, Fold, Toyota, and Mercedes to focus on their electric car efforts. Now, raising the stakes, Tesla has released a brand-new Model Y car. Now, that the dust is settling over this high-profile launch, let's find out what this car has to offer:
Design And Platform
When it comes to design, Tesla cars can give Jaguar machines a run for their money. The Model Y is no exception, and it especially looks stunning in blue paintjob. Much like the Model S, the Model Y comes with a panoramic glass roof with UV protection filter. This crossover is based on Model 3's platform. Ideally, a five-seater, the Model Y can accommodate seven with optional third row. This row is made accessible via collapsible row in the middle. Those hoping for falcon wing doors will be disappointed as the Model Y has conventional doors.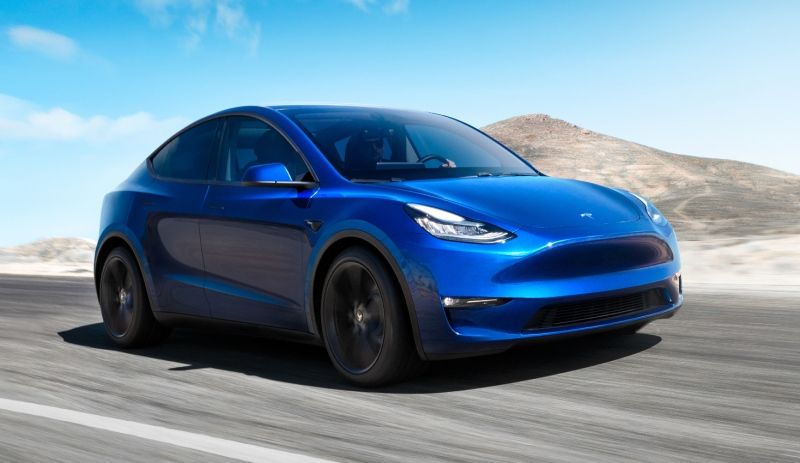 Power And Range
The Tesla Model Y comes in four variants. First up, is the 'Performance' model driven by two independent motors. This one can go 0-96 kmh in just about 3.5 seconds. That's going to come in handy for drag racing. The car has a top speed of 241 kmh. It has range of roughly 450 kms. The other all-wheel drive variant dubbed as 'Long Range AWD' is slightly slower with a top speed of 217 kmh. Next up, the 'Long Range RWD' goes up to 482 kms. This rear-wheel drive model has a top speed of 209 kmh. Finally, the 'Standard' Model Y is the slowest of the lot at 193 kmh. This real-wheel drive machine has a range of 370 kms on a single charge. The company has a network of over 12,000 charging stations in 36 countries. However, juicing up your Tesla car is still way slower compared to refilling petrol.
Safety
The car is equipped with front, side, and rear cameras to get rid of any blind spot. The Model Y can detect cars and other objects using its 12 ultrasonic sensors and a forward-facing radar. There's more, the car comes with emergency braking and collision warning system. For rainy or off-road situations, the Model Y can hold its own thanks to its superior traction control and stability. According to Tesla, the car has a rigid structure and low center of gravity, making it the safest vehicle in its segment. Moreover, the car's large crumple zones provide superior impact protection.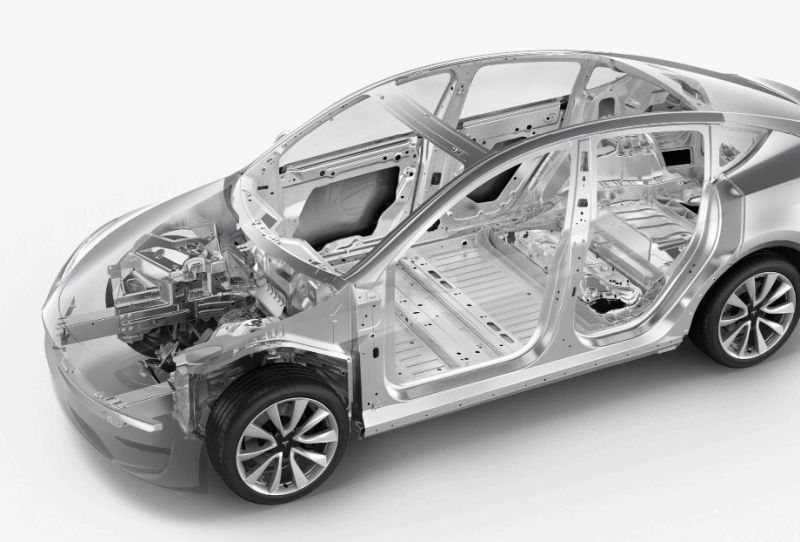 Fancy Features
The Model Y comes with the emblematic 15-inch touchscreen in the center of a dashboard. It can be used for streaming music or internet browsing. There are even video games that can be played when your car is safely parked. Instead of conventional keys, this Tesla can be unlocked or locked using your smartphone. Additionally, there's a Summon features, which as its name suggests lets you call upon your car remotely. It can also be used for automatic parking. For passenger comfort, the coach is equipped with heated seats. The sound system comprises of 14 speakers, 2 amps, and 1 sub-woofer.
Price And Availability
The Tesla Model Y is up for pre-order through its official website. The base model is priced at $39,000, but it is not yet available for booking. The 'Long Range RWD' is pegged at $42,700. Those interested in all-wheel drive will have to shell out $46,700 for 'Long Range AWD' and $55,700 for 'Performance' model. Consumers will have to spend additional $3,000 to upgrade from five to seven seat arrangement. Tesla is also charging another 3 grands for Autopilot system. To pre-order your car, you will have to pay $2,500 for now. As per Tesla, the Model Y will start shipping in 2020.