Highlights
Amazon Prime is now streaming the anthology series Modern Love Chennai
Hindi and Telugu version is already released with Modern Love Mumbai and Modern Love Hyderabad
The Tamil Version will also be of six episodes like its predecessors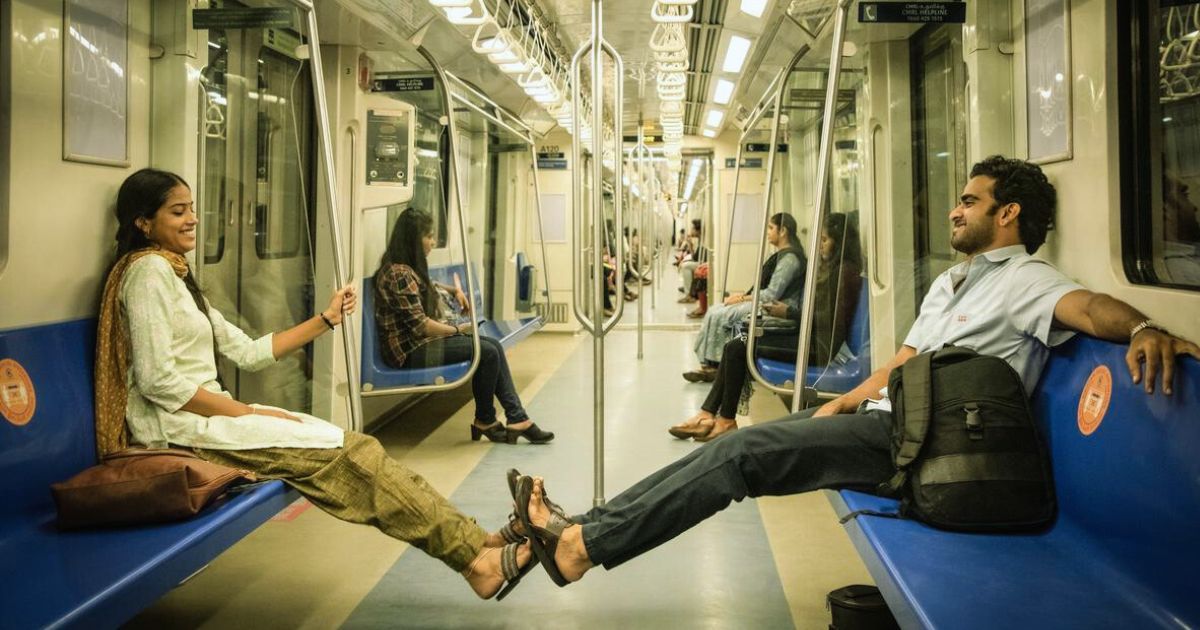 In these critical times, a whiff of romance and feel-good stories is all that audiences want these days. And, this is what Prime Video has decided to give its viewers periodically. During the previous year, Prime Video provided us with a variety of stories set in several places, including Modern Love Mumbai and Modern Love Hyderabad. Now is the perfect moment for lovers of romance to enjoy Modern Love Chennai. Finally, a release date has been set for the third Indian adaptation of the English television series Modern Love. According to the latest information provided by the streaming service, there won't be much of a wait. The release date of the show has been announced and it is informed that it will be premiered on May 18.
The show 'Modern Love Chennai' has finally been given a premiere date on Amazon Prime Video, more than a year after it was first announced. The episode names and everyone connected to Modern Love Chennai were also revealed by Prime Video India along with the episode's release date. Tyler Durden and Kino Fist will produce the six-episode Tamil television series.
The Chennai chapter of one of the three Indian adaptations of the popular US original anthology series of the same name that was initially planned was meant to premiere before the Hyderabad chapter, but this did not occur for reasons best known to the creators of the show.
When and Where to Watch Modern Love Chennai
Amazon Prime announced that it will be releasing the Tamil version of Modern Love Chennai on its platform on May 18. And, now the show is ready to watch by the viewers, which means it is streaming now. Viewers need to upgrade their subscription to the streaming service to watch the show and other content.
| | | | |
| --- | --- | --- | --- |
| Movie/ Show Name | OTT Platform | Release date | Language |
| Modern Love Chennai | Amazon Prime | May 18 | Tamil |
unfold the enchanting tales of love from the heart of Chennai now 💙#ModernLoveOnPrime, watch nowhttps://t.co/rVWAf9r8kP@tylerdurdenand1 #BharathiRaja @ilaiyaraaja @thisisysr #BalajiSakthivel @Dir_Rajumurugan @Krishnakum25249 @AkshaySundher pic.twitter.com/4KrikZ1IDT

— prime video IN (@PrimeVideoIN) May 17, 2023
Official Trailer and Plot
Modern Love Chennai, the Chennai installment of the popular US original anthology series, explores six separate yet universal tales of different aspects, hues, and moods of love, all of which are set in the city's several distinctive milieus.
Ashok Selvan, Ritu Varma, Kishore, Ramya Nambeesan, Vijayalakshmi, TJ Banu, Gouri Reddy, Samyuktha Vishwanathan, Vasudevan Murali, Chu Khoy Sheng, and Sanjula S make up the star cast for the Tamil version. Additionally, Bharathi Raja, Balaji Sakthivel, Raju Murugan, Krishnakumar Ramakumar, and Akshay Sundher will direct the series. Balaji Tharaneetharan, Rajumurugan, Reshma Ghatala, Pratheep Kumar, Thiagarajan Kumararaja are the writers for the show.
Reception
Audiences would have seen such contemporary love stories in a number of different anthologies, which even Thiagaraja accepted and took it up as a challenge. Despite being excellent love stories, the audience didn't appear to connect with the stories very much in the first two chapters. On IMDb, the two preceding chapters, Modern Love Mumbai and Hyderabad received ratings of 7.9 and 6.3 out of 10.
So, upgrade your subscription and tune in to Amazon Prime to watch the show. Do tell us what you feel about the series and watch out this space for more such information.