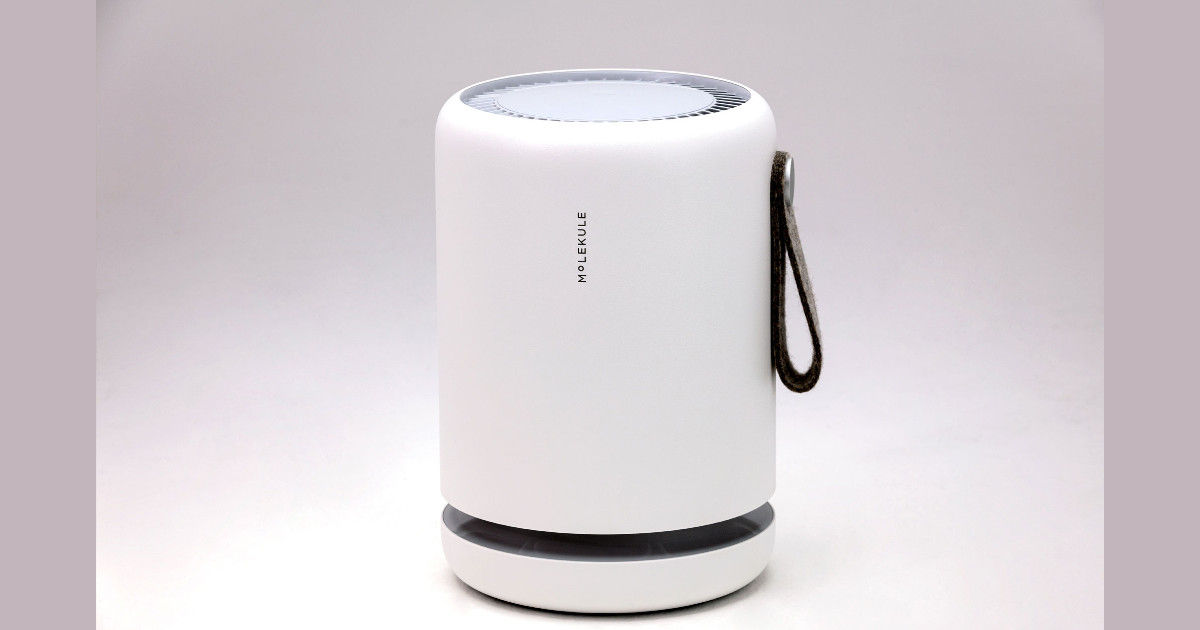 Molekule has announced its official entry in India by launching the Molekule Air Mini in the country. Available via authorised resellers and online on Amazon at Rs 37,999, the Molekule Air Mini is reportedly capable enough to purify rooms that are as large as 23 square metres (approx. 250 square feet), which is about the size of a larger than average apartment living room in India. Its key takeaway is the patented photo-electrochemical oxidation (PECO) technology that it uses to filter air, which Molekule has claimed is far more efficient than what other air purifiers are capable of.
The Molekule Air Mini consumes 18W power at its minimum setting, and 53W power at its peak setting. At either setting, it produces 36dBA and 62dBA noise levels, respectively. The purifier also has five fan speed settings that can either be set manually, or set to automatic control. At its price segment, Molekule will rival the likes of Dyson, Honeywell and Blueair in the smart, premium air purifier category in the country.
Catering to the premium segment of air purifiers in India, the Molekule Air Mini features a hybrid setup of a pre-filter and the patented PECO filter. The latter has been personally designed by the company's chief scientist, Dr. Dharendra Yogi Goswami, which he built in the 1990s to aid the breathing of his children, who suffered from acute asthma. Today, the California brand, founded and run by Goswami's children, claim that the PECO filtration technology can destroy bacteria, viruses, mold, chemicals and fine particulate matter.
Interestingly, while Molekule's debut with its air purifier saw it win numerous accolades such as Popular Science's '10 greatest home innovations of 2017' and Time's '25 best inventions of 2017', it has also received severe criticism, such as being termed as 'ineffective' by The Wirecutter, a division of The New York Times. Rival air purification company Dyson also complained of fraudulent advertising by Molekule, after which the US Better Business Bureau had ordered the company to take down up to 26 claims it made in its advertisements.