Highlights
Mortal Kombat fans now get an exclusive Mortal Kombat 1 T-Shirt for pre-ordering the game on GamesTheShop.
Furthermore, they would also get beta access to the game when it launches this August,
There are three versions of the Game, namely Standard Edition ($70 USD), Premium Edition ( $110 USD) and Collector's Edition ($250 USD).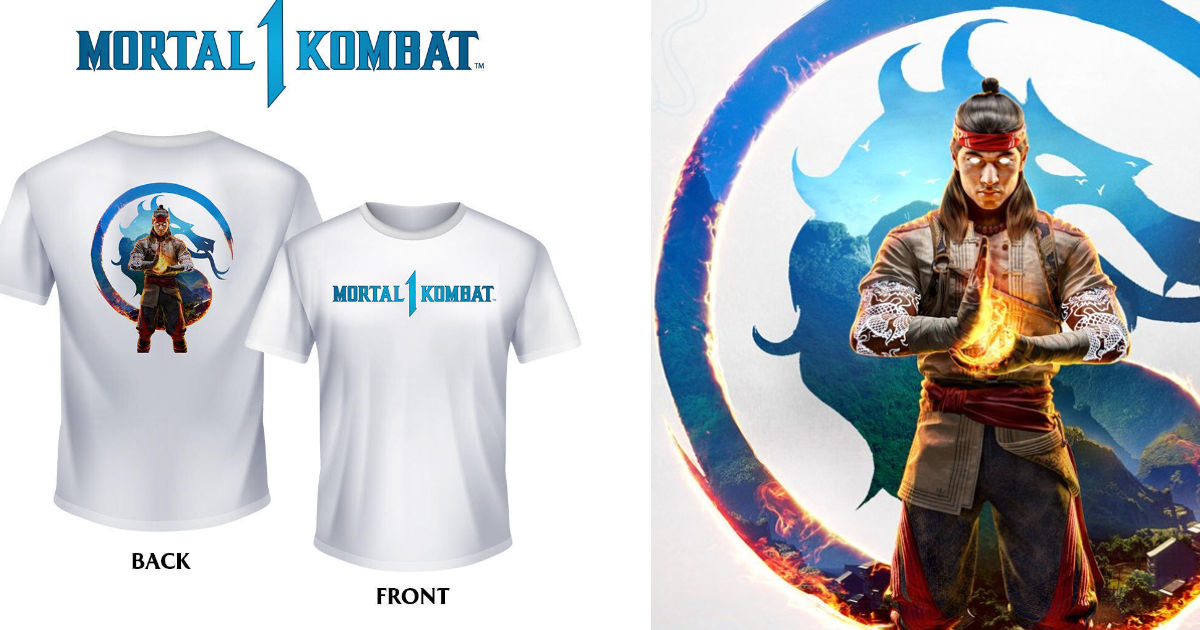 NetherRealm announced the twelfth main instalment in its long-running fighting game franchise, titled Mortal Kombat 1 last month. The game is just a few months away, hitting store shelves on 19 September 2023 on multiple current-gen consoles, as well as PC. Mortal Kombat 1 pre-orders went live on 19 May 2023 and now we have a new bonus for pre-orders.
It's time to rejoice for Mortal Komat fans as Mortal Kombat 1, the most anticipated fighting game of 2023, now has a pre-order bonus available exclusively on GamesTheShop. The game is available in three editions namely, standard, premium and Collector's edition. Let us know more about the exclusive pre-order bonus for Mortal Kombat 1.
Also Read: 10 Best Fighting Games on PC 2023: System Requirements, Metacritic Rating, Genre, Download Links and More
Mortal Kombat 1 Users Get a Free T-Shirt and Beta Access as Pre-order Bonus
As mentioned earlier, the pre-order bonus is exclusively available on GamesTheShop. When you pre-order the title from GamesTheShop, you will receive the unique goodies listed below: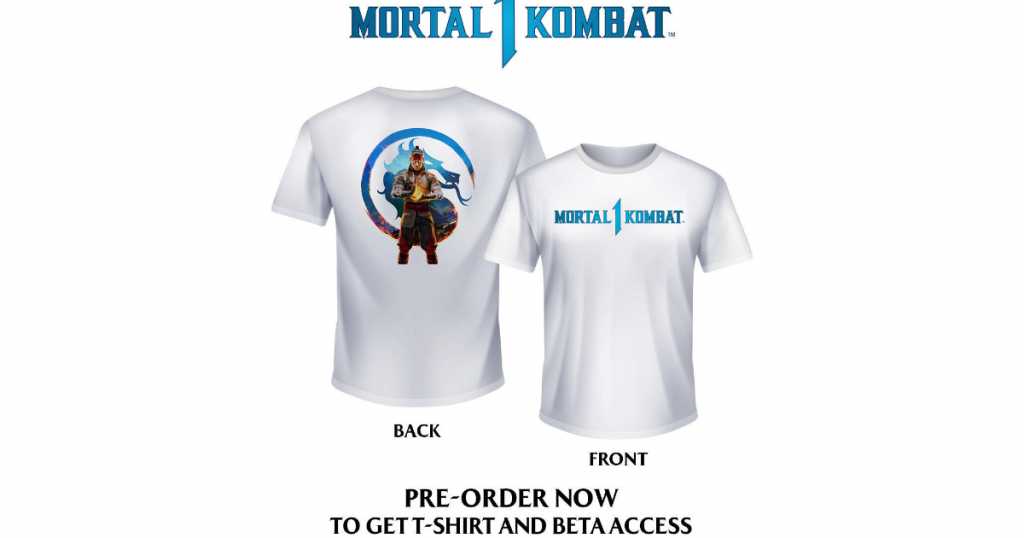 Official Mortal Kombat 1 T-Shirt: This fashionable tee displays the classic Mortal Kombat logo and is sure to draw attention.
Beta Access: Get early access to the Mortal Kombat 1 beta, which will be released in August 2023.
In addition to these exclusive bonus items, all pre-ordered users will get the following:
Shang Tsung playable character: Shang Tsung, a formidable sorcerer, is a welcome addition to any Mortal Kombat squad.
Early access to DLC characters: Get early access to upcoming DLC characters, including some of Mortal Kombat's most iconic fighters.
Mortal Kombat 1 Pre-Order Editions
Standard Edition: This Edition which includes simply the base game, costs $69.99 on all platforms. It also includes the PC and Nintendo Switch editions, which rarely see the $70 price tag on their storefronts.
Premium Edition: Available for $109.99, it contains five days of early access to the game, which will be unlocked on September 14, early access to future DLC characters, 1250 Dragon Krystals, which will presumably be used to purchase in-game cosmetics, easy fatalities, and so forth, and the Kombat Pack.
The Kombat Pack, which includes six playable characters, five Kameo fighters, and a Jean-Claude Van Damme skin for Johnny Cage, is definitely the most appealing aspect of the Premium edition.
Collector's Edition: The Collector's Edition costs $249.99 and includes everything in the Premium edition, as well as a few extra physical and digital extras. Of course, the most compelling reason to buy this Collector's Edition is the 16.5″ tall Liu Kang statue. A few red highlights on Liu Kang's outfit help to make the statue stand out at first glance.
It's also worth noting that the Collector's Edition includes a physical copy of the game, which is unusual for collector's editions nowadays, with most featuring only a digital code and some not including the game at all.
Mortal Kombat 1 is officially released on 19 September 2023 on multiple platforms including PlayStation 5, Xbox Series X|S, Nintendo Switch, Steam, and the Epic Games Store (PC).
Also Read: Sony Accidentally Reveals Call of Duty Revenue Data and $200 Million Developments of The Last of Us 2, Horizon Forbidden West
MSP Gaming is the gaming arm of MySmartPrice. We are a one-stop destination for everything gaming. Join our community for regular tournaments and stay updated about the gaming ecosystem – https://bit.ly/msp_gaming_community