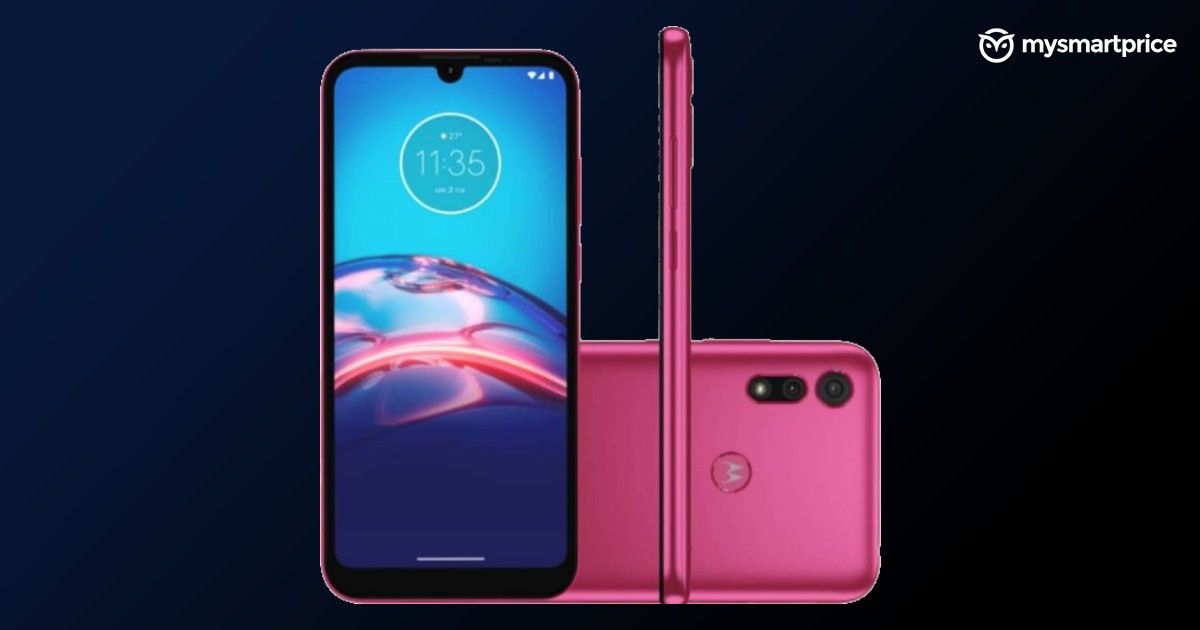 Update: The updated Bluetooth BIS listing has also added two new smartphones from Motorola and Lenovo dubbed as the Moto E7i Power and the Lenovo K13. The smartphones are listed with model number XT2097-12, XT2097-14, XT2097-13 and XT2097-15 respectively. Rest the listing didn't reveal anything about the specifications of the handsets.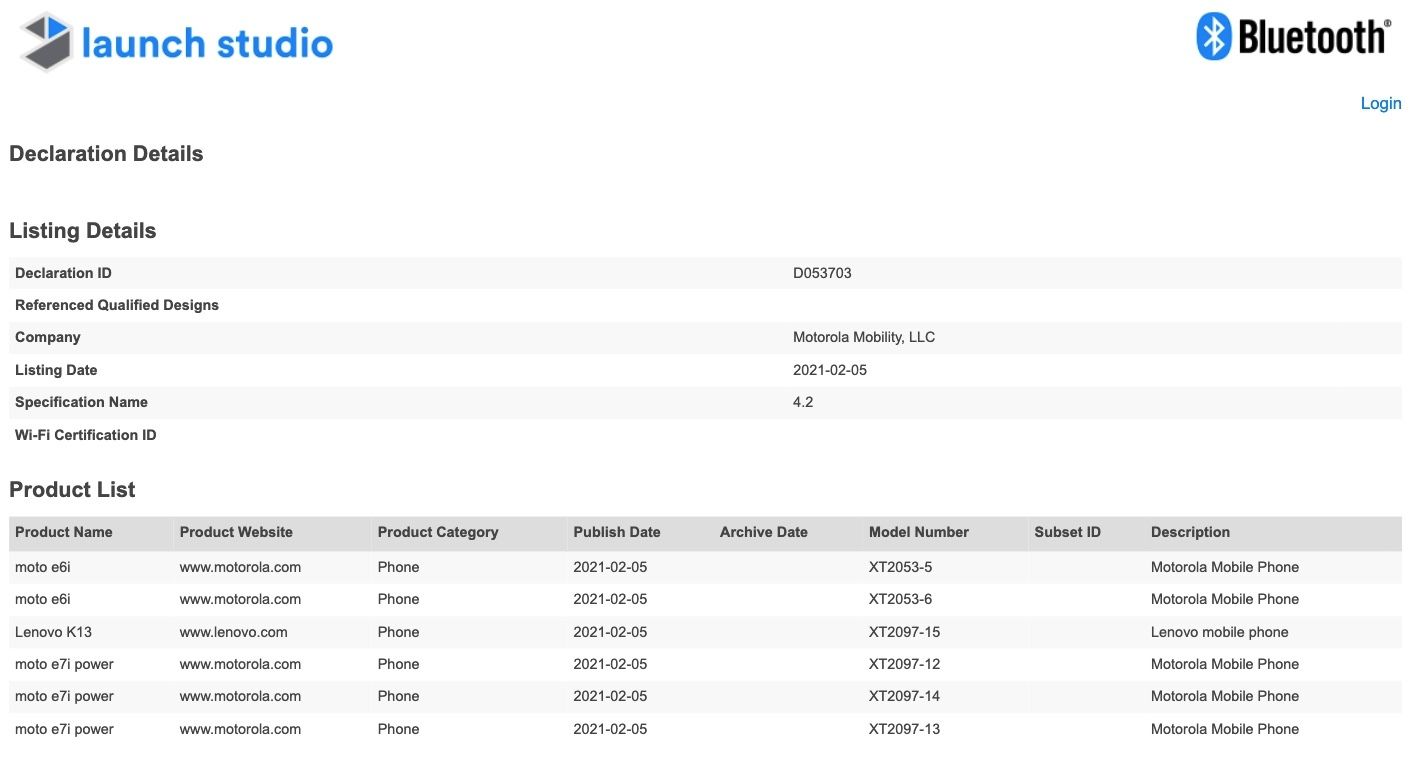 ---
Motorola is gearing up to launch a new smartphone in its E-series dubbed as the Moto E6i. The existence of the smartphone was very less on the internet and we hardly heard about the Moto E6i in the past. However, today we have spotted the smartphone on the Bluetooth SIG revealing the existence of the Moto E6i and we are the first one to report the news. Though the listing didn't disclose much about the phone, at least we know that Motorola is gearing up to launch it soon. Here's a closer look at the Bluetooth SIG listing of the Moto E6i.
Moto E6i Bluetooth SIG
We have spotted the Moto E6i on the Bluetooth SIG listing with model number XT2053-5 and XT2053-6. Besides, the listing also confirmed the model name of the phone as Moto E6i. The Bluetooth SIG listing also confirmed that the smartphone will be equipped with Bluetooth version 4.2. Apart from these two information the listing didn't reveal much about the specifications of the phone.
Upcoming Motorola Phones Listed on European Website
Europian site has also listed these upcoming motorola products which includes Moto E6i , Moto E7 Power, Moto E7i Power, Moto G10, and Moto G30. The listing suggests that they are near to launch. However, they haven't confirmed anything except the names.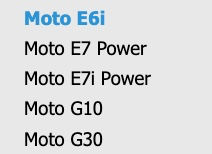 However, we have also noticed that a smartphone with the same model name has been listed on Portuguese e-commerce website Gazin. According to the listing, the Moto E6i is tipped to arrive with a 6.1-inch display and powered by an octa-core processor, clubbed with 2GB RAM and 32GB onboard storage. The handset is also said to arrive with the dual-rear camera module and sports a selfie camera underneath the waterdrop notch.
Do note that these specifications are not confirmed by any company official and it is too early to jump to any conclusion or believe any leak. In this case, we recommend you to take this piece of information with a pinch of salt and wait for the official announcement. We can expect more information about the smartphone in the near future as the Moto E6i is yet to appear on other certification sites like FCC and Geekbench. Do let us know you thoughts about the smartphone in the comment section below.