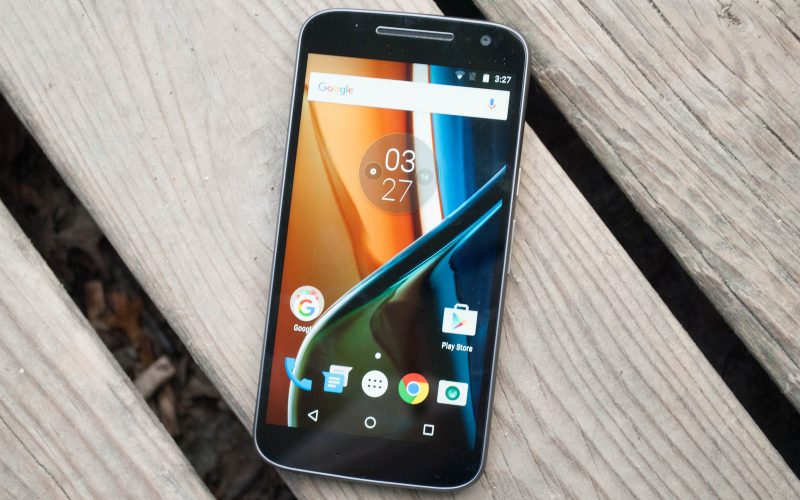 Motorola's affordable G-series smartphones have made a name for themselves over the years in the market but unfortunately, the phones lose out on the software front as they are not guaranteed to get a lot of system updates. Luckily for the Moto G4 and Moto G4 Plus users, the company has reportedly started the soak test for Android 8.1 Oreo with the November 2018 security patch.
Beta Testing Has Started
When the Moto G4 and Moto G4 Plus were released back in 2016, they shipped with Android Marshmallow but were later upgraded to Android Nougat. During the promotional campaigns, Motorola pledged that the phones will be upgraded to Android Oreo but the company seemingly went back on its promise as its published Android Oreo update timeline did not mention the Moto G4 duo. This was met with heavy criticism, forcing the company to give in and apparently it is now prepping to officially roll-out Android Oreo to both the smartphones.
Like many other companies, Motorola first tests out major system update in select markets with a small number of users to check for bugs. Once the bugs are ironed out, the official roll-out follows. As mentioned before, the latest test firmware is based on Android 8.1 Oreo and also bundles in the latest security patch.
Compared to Android Nougat, which the Moto G4 and Moto G4 Plus are currently running, the Android Oreo comes with a number of improvements such as, the Picture-in-Picture mode, a new Autofill Framework, Neighbor Awareness Networking, Background Execution Limits, and support for Bluetooth 5.
The Leaked Build Can Be Downloaded Ahead Of The Official Release
The beta build titled OPJ28.128 has leaked online, so if you are too impatient to wait for the official update, you can go ahead and download it. However, we do not recommend this until you are a power user and know how this works. Since you won't be able to downgrade from this build if you have a locked bootloader, it is recommended that you proceed with an unlocked bootloader and TWRP. You should also make a back up of your smartphone before flashing the Moto G4 and Moto G4 Plus Android Oreo firmware. If you run into any problems, it will solely be your responsibility.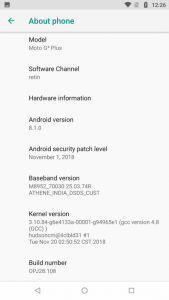 You will find the installation guide and download links for the Moto G4 here and for the Moto G4 Plus here. The instructions must be followed to the T. You may also proceed with a locked bootloader but then you will lose the option to downgrade. If you want to take this risk, you can download this file. However, as mentioned before, you must be well versed with the methodology in order to be able to proceed.
Although, there is no word on when the stable version of Android 8.1 Oreo will be released by Motorola for the Moto G4 and Moto G4 Plus, it presumably won't take too long. This will bring the 2016 midrangers to a reasonably current state and would be a welcome change for the users in terms of software compatibility.
While we are on the topic of Moto G series, check out our review of Moto G below.