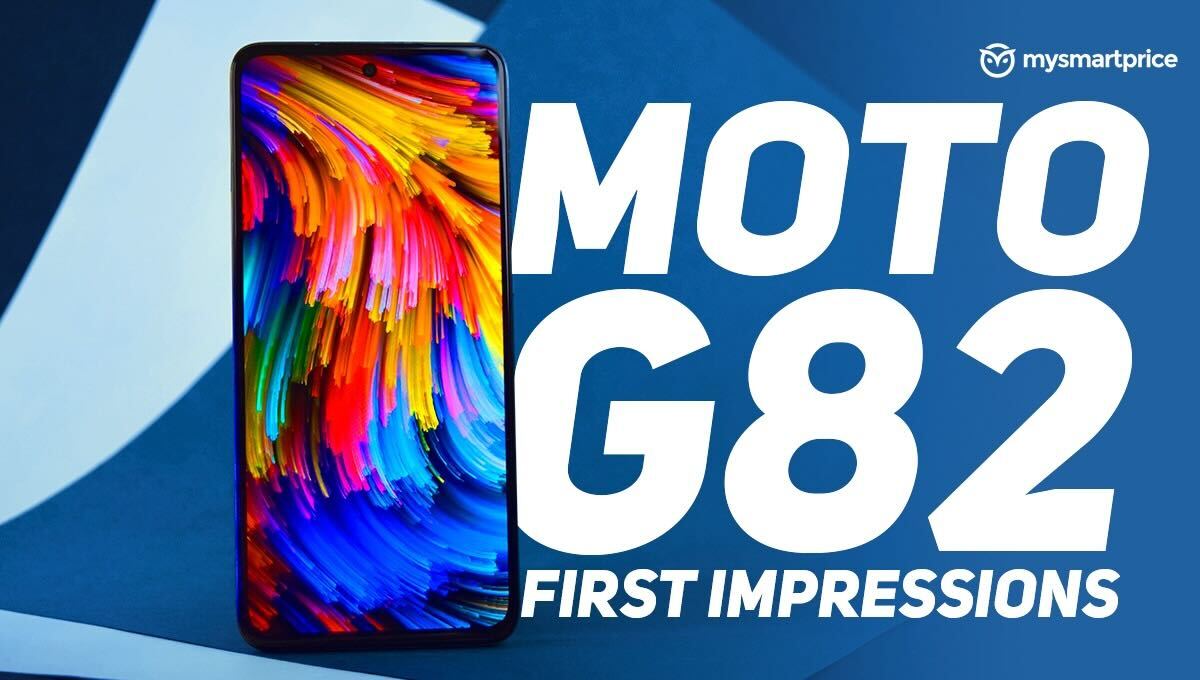 Usually, a reasonably priced smartphone is deemed good when it nails the price to performance ratio, with the battery life, camera and user experience being the collective cherry on top. Unfortunately, the display often comes in as an afterthought for several smartphone makers, and the best they can put is a run of the mill AMOLED display paired with a high refresh rate. It's understandable – why would you want a smartphone with a glorious display that struggles to get the basic tasks done? After all, making an ideal smartphone in the sub-Rs 25,000 segment is a balancing act, where you have to mix and match components with a limited budget.
Throwing the conventional wisdom out of the window, Motorola has launched the Moto G82. Its main selling point is a sprawling, 6.6-inch pOLED display. But a lot of smartphones have AMOLED displays. Sure, but Motorola has gone for something that makes it stand out from the crowd, 10-bit colour depth.
Let's find out about this and more in our first impressions of the Moto G82.
Motorola G82: The big highlight – 10-bit display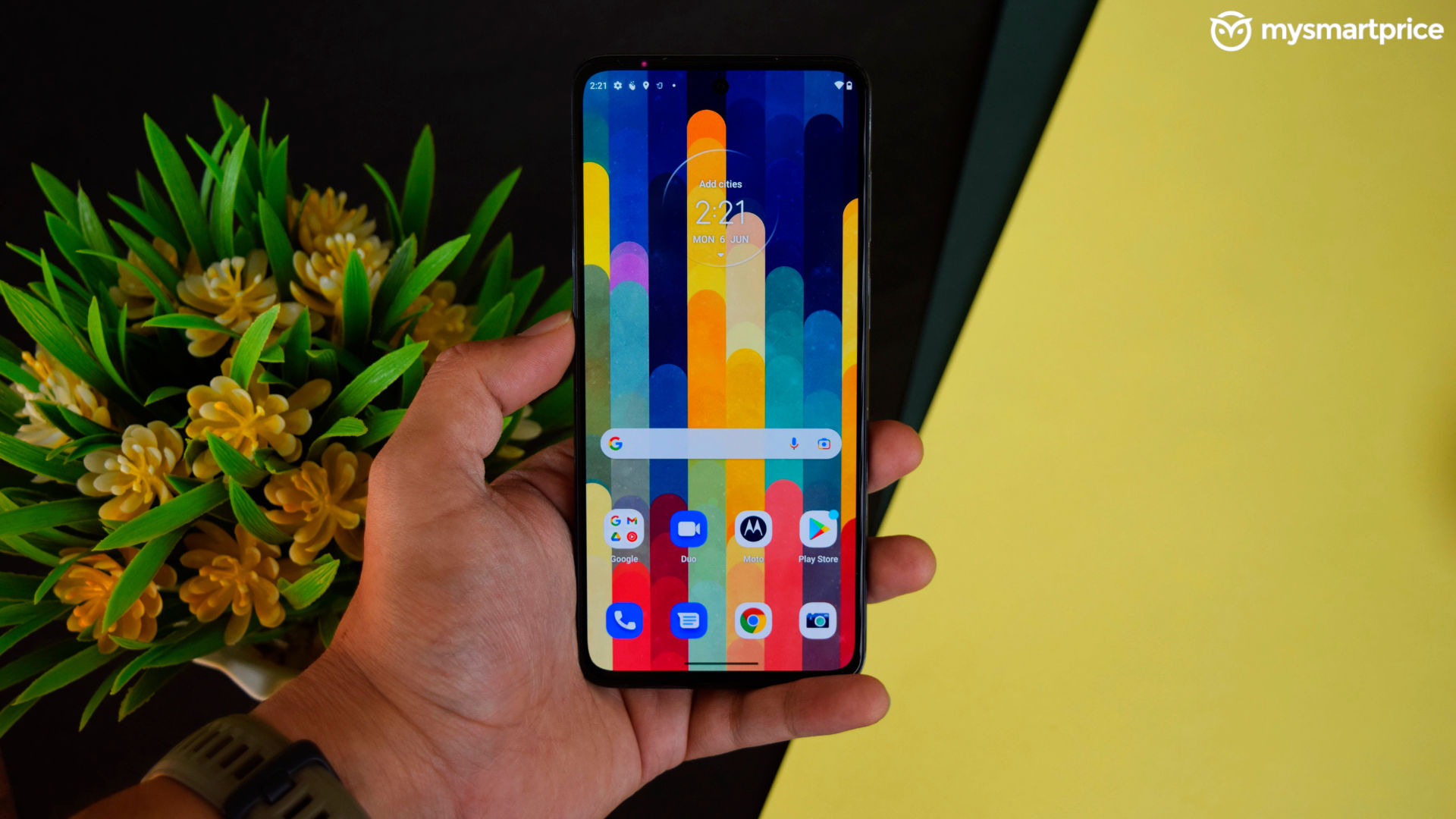 Understanding the core proposition of the Moto G82 is crucial. Otherwise, you'd write the phone off on the basis of sheer specifications. The pOLED display of the Moto G82 is bright, vivid, punchy and, more importantly, extremely responsive. Also, the p in the pOLED simply stands for the plastic substrate they have used to keep it thin and lightweight, and we have seen LG use this tech in the past in their phones.
We tried the phone out over a span of two days, and every single time we were just really impressed with how well things looked on it.
In terms of resolution, it maxes out at full HD+ or 2400×1800, so it's not breaking any new ground here, but then it supports 360Hz touch sampling rate, DC dimming and the DCI-P3 wide colour gamut, so you get richer colour tones, no matter what video you are watching.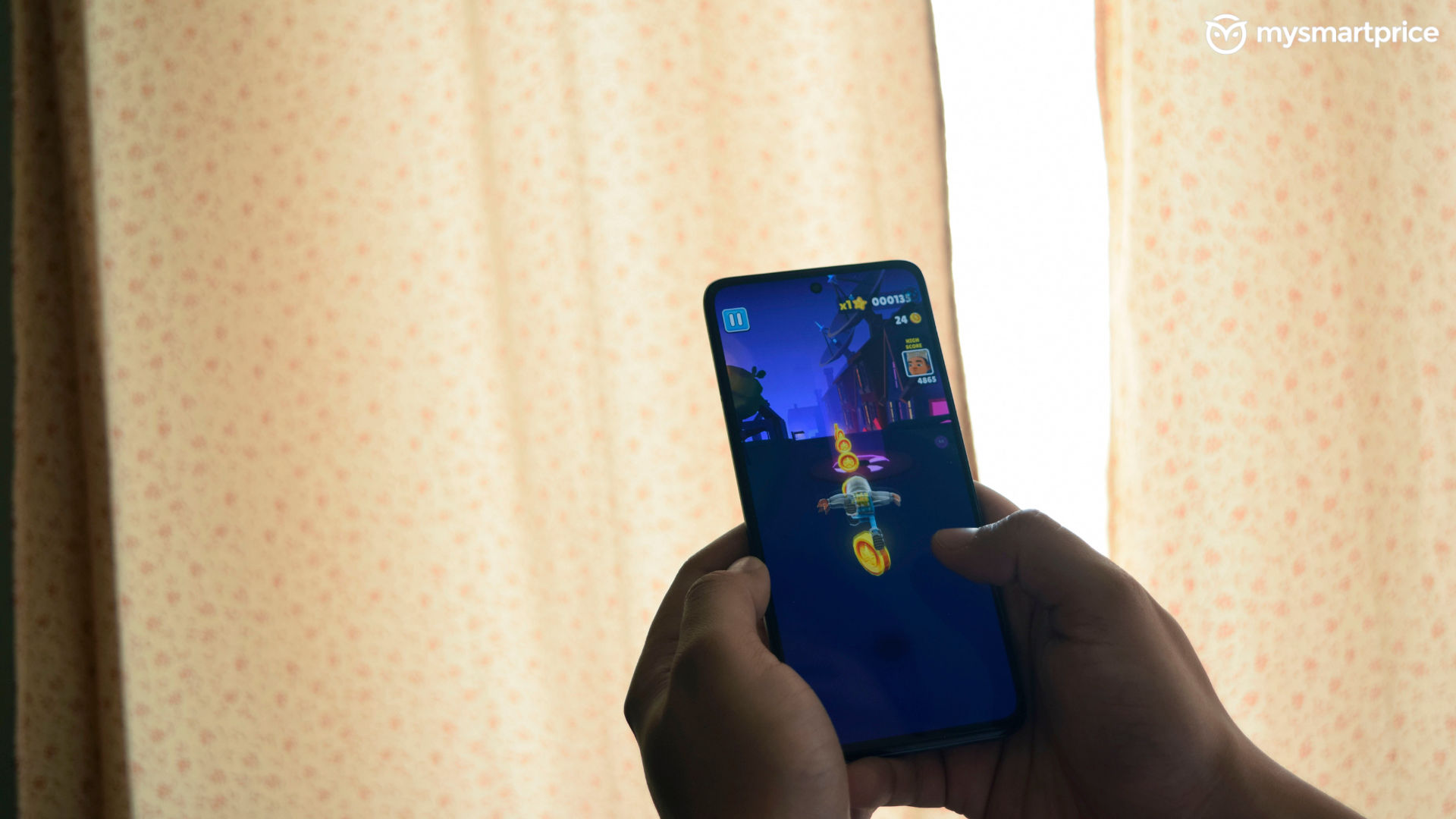 The brightness peaks out at 1000 nits, and this, along with the 10-bit colour depth, makes it HDR 10+ compliant. All this is accompanied by a pair of stereo speakers that support Dolby Atmos, so clearly, this phone is trying to be the one for binge-watchers.
But here's the catch, we couldn't find a way to play any HDR-ready content on YouTube or Netflix. This disappointed me because a display of this calibre shouldn't be held back as it even has Widevine L1 certification. We hope this gets fixed by the time we start reviewing the device.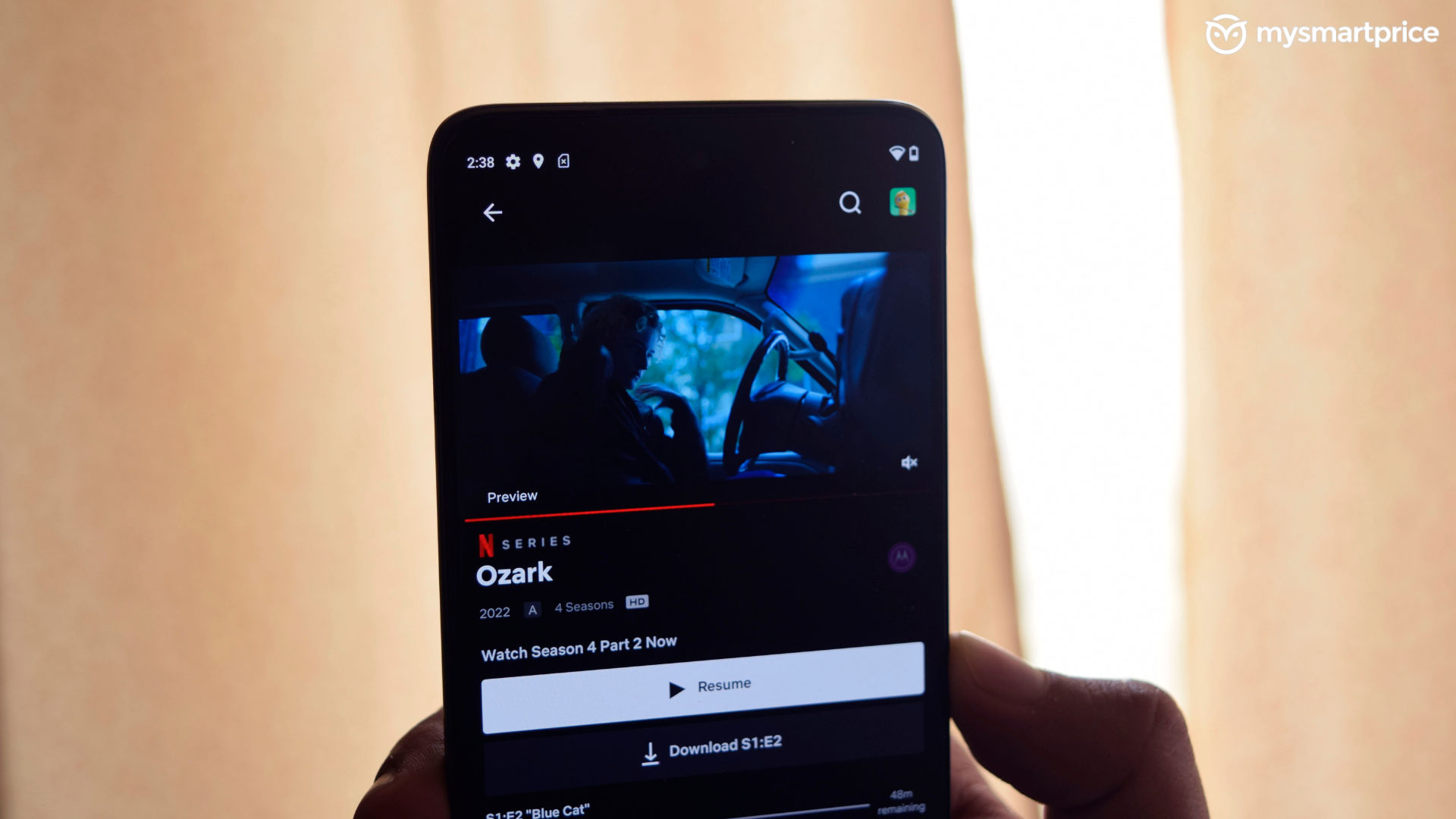 Nevertheless, we did try out some of my favourite content on the display, and we have to say, it looks better-compared side by side to some of the smartphones of the same price range, just because of the way it is tuned.
The display has also been very responsive to my touch inputs and enhanced my user experience.
Motorola G82: Other hits
The fluid response of the display also has a lot to do with the tiny animation tweaks Motorola has used in My UX, which is based on Android 12. These seem extremely coherent when you're doing some of the most basic tasks like multitasking or even pulling down the notification shade.
There is also very little bloat. Other than Facebook and Dolby Atmos, there's no other pre-installed third-party app. Oh, and Motorola also promises an assured update to Android 13 and three years of Android security updates.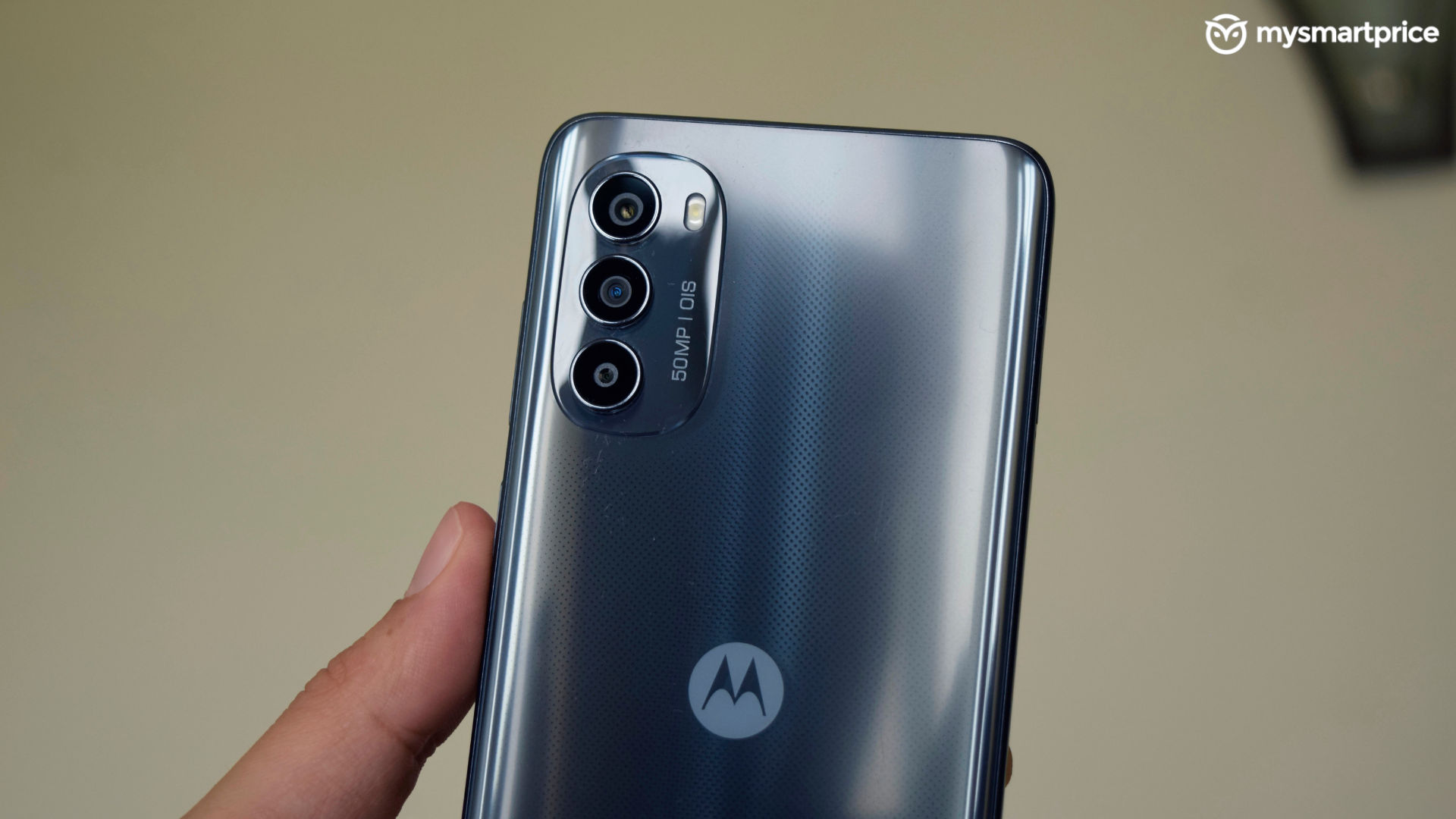 To click pictures, the G82 comes equipped with triple cameras. The primary 50-megapixel sensor is optically stabilised and accompanied by an 8-megapixel ultrawide that doubles up as a depth camera and another 2-megapixel sensor for clicking macro shots. The primary camera seems interesting to us, and we will be testing it extensively in our review, which will be out very soon.
Another highlight of the G82 is its 5,000mAh battery, which is big enough to go head-to-head with the competition. It can be charged via the bundled 33W Turbopower charger.
The connectivity options are plenty here. Not only do you get Bluetooth 5.2, but you also get a 3.5mm headphone jack, a USB Type-C port and even FM Radio built-in.
Motorola G82: The misses
The design and build of the G82 didn't leave a lasting impression on us. It employs an acrylic glass rear panel and a rather dated-looking design. It isn't very premium to touch and looks dated, as Motorola has been using the same curved rear panel for quite some time now. Some people may also be concerned about the older Gorilla Glass 3 being used on this phone's display.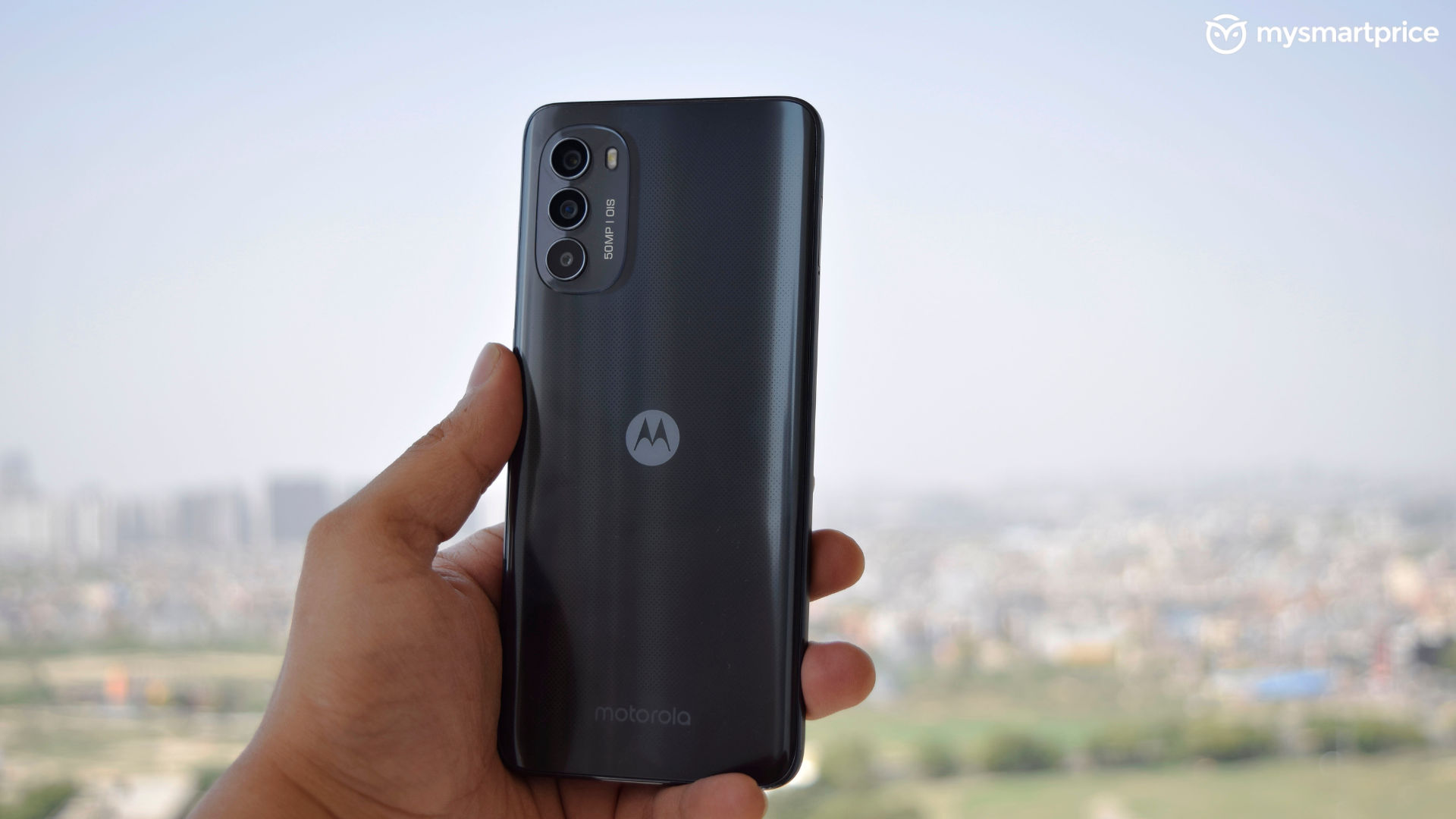 The volume rockers and the lock button with an embedded fingerprint sensor on the right also lack tactile feedback. But credit where credit's due, the phone's IP52 rating is definitely a great thing.
The phone uses Qualcomm's Snapdragon 695 SoC, which isn't that bad, but there are plenty of options that offer better performance on tap for a phone at this price. This is paired with 6 and 8GB RAM variants while the super-fast UFS internal storage remains constant at 128GB. We may be a bit sceptical about the performance of this phone right now, so do wait for our final review, where we tell you whether it is acceptable for day-to-day use.
Moto G82: Initial thoughts
The Moto G82 seems to be a smartphone that may start a revolution in the sub-Rs. 25,000 segment. The 10-bit display is definitely a blessing for binge-watchers, and there aren't a lot of options out there that allow you to have such a capable display at this price. But, of course, it'll be interesting to see how the rest of the package works out, so do wait for our final review.