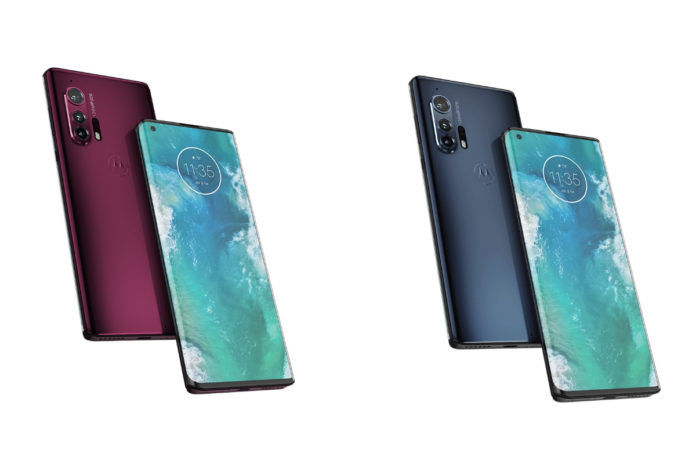 For a while now, we have been hearing about smartphone major Motorola working on two new handsets called the Motorola Edge and the Motorola Edge+. Both these handsets appear to be Motorola's biggest release since the launch of the Motorola RAZR foldable smartphone in several countries across the globe. As you might have guessed by now, both the Edge series handset derive their name from the curved, waterfall style displays that 'fall' towards the sides of the phone.
Until now, we did not have any indication that Motorola would actually call these handsets the Motorola Edge and the Motorola Edge+ since the company continued to maintain a stoic silence over the existence of these phones. However, the Motorola Edge+ recently made an appearance on the Bluetooth SIG website for certification. As per the certification document, the phone appears to have the model number XT2061-1. However, in the 'product name' column, the handset is referred to as the Motorola Edge+. This is the first-ever 'official' document that confirms the Motorola Edge/ Motorola Edge+ moniker for these upcoming handsets.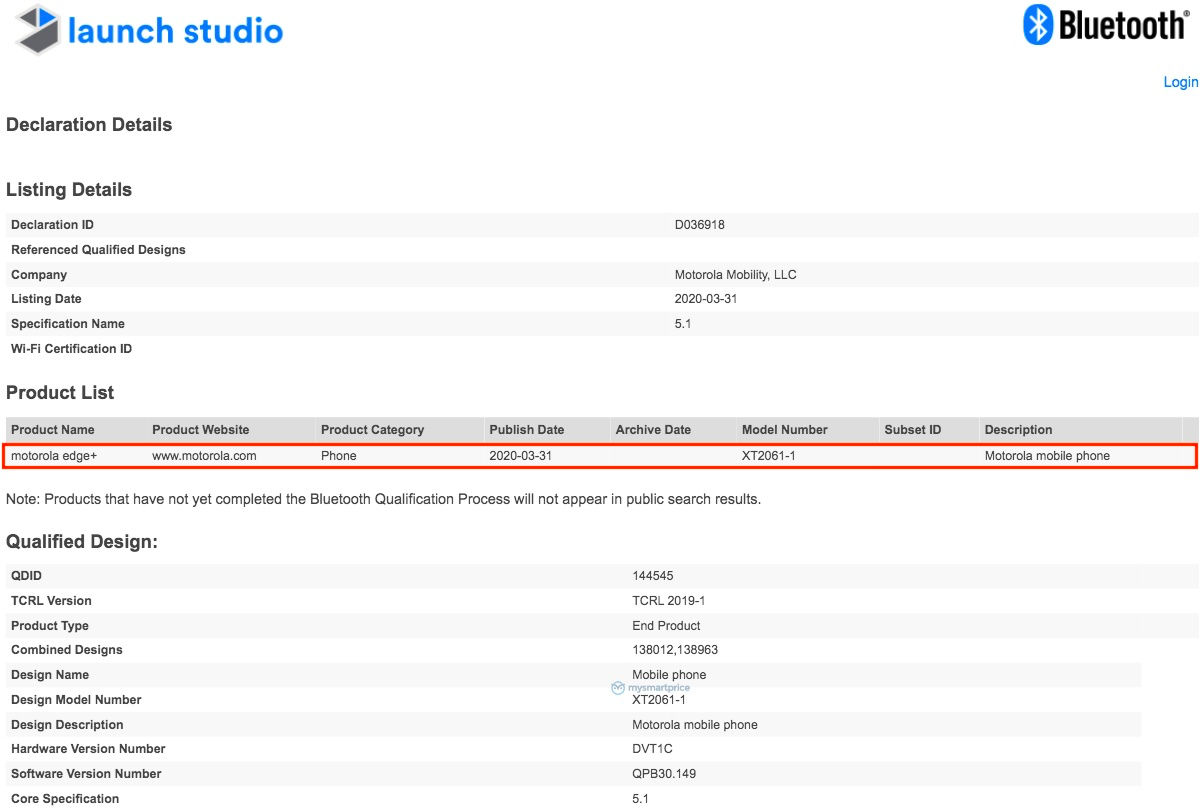 The Motorola Edge series has been in the news for a while now, and there were reports about Motorola reportedly planning to release these handsets during the now canceled MWC 2020. The ongoing coronavirus pandemic, however, has undoubtedly affected this launch timeline, and by the looks of it, it would still take Motorola a while to officially launch these handsets.
The Motorola Edge+ is the more premium (and pricier) of the two, and as per current rumors, it will be a proper flagship-class device. It is expected to feature the Snapdragon 865 SoC from Qualcomm with support for 5G networks as well. The display on the Motorola Edge+ is said to measure 6.67-inches across and is most likely an AMOLED panel that supports 90Hz refresh rate. It is also expected to feature a 108MP primary rear-facing camera. Previously leaked images also suggest that the phone will get a punch hole on tp[ right corner of the display.
As for the Motorola Edge, this is expected to be a lower-priced variant with (obviously) lower specs. Current rumors talk about the possibility of the Motorola Edge featuring the Qualcomm Snapdragon 765G SoC. This mid-ranger is expected to also feature a triple rear camera setup that includes a 64MP primary camera, a 16MP wide-angle camera, and an 8MP telephoto camera.