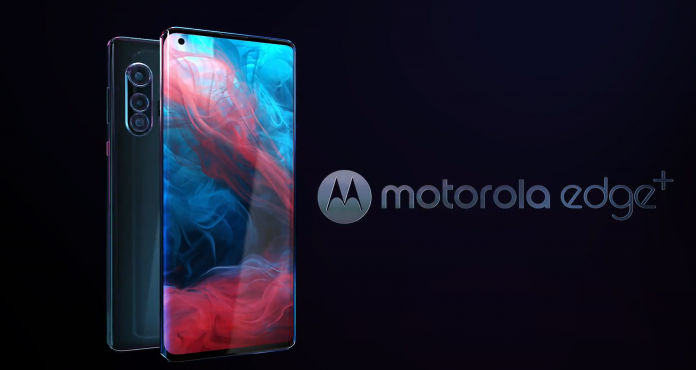 In the past few years, we've seen some great budget phones from Motorola but it had been some time since they last brought an all-out flagship to our country. But this year Motorola has decided to do just that. After dropping the Moto Razr (watch video) to woo those who wanted to get an early taste of the future, their next big launch is a relatively 'conventional' flagship phone that doesn't fold in half. But that's probably the only thing the Motorola Edge+ can't do, and it more than makes up for it with everything else that it can. Now there are a lot of 'flagship' devices available in the market right now, from the almighty S20 Ultra by Samsung to the more budget-friendly options, like the Oneplus 8 Pro. But there's a reason (actually, 6 of them) why this device comes with the tagline #AbsoluteEverything and that's what we're going to discuss here. 
Design: Aesthetics meets Functionality
Smartphone designs seem to have hit a glass ceiling in recent years. But Moto, even though designing their first proper flagship in years, bagged the Red Dot Award for outstanding design for the Edge+, in recognition of its unparalleled design that makes it stand out when compared to the competition.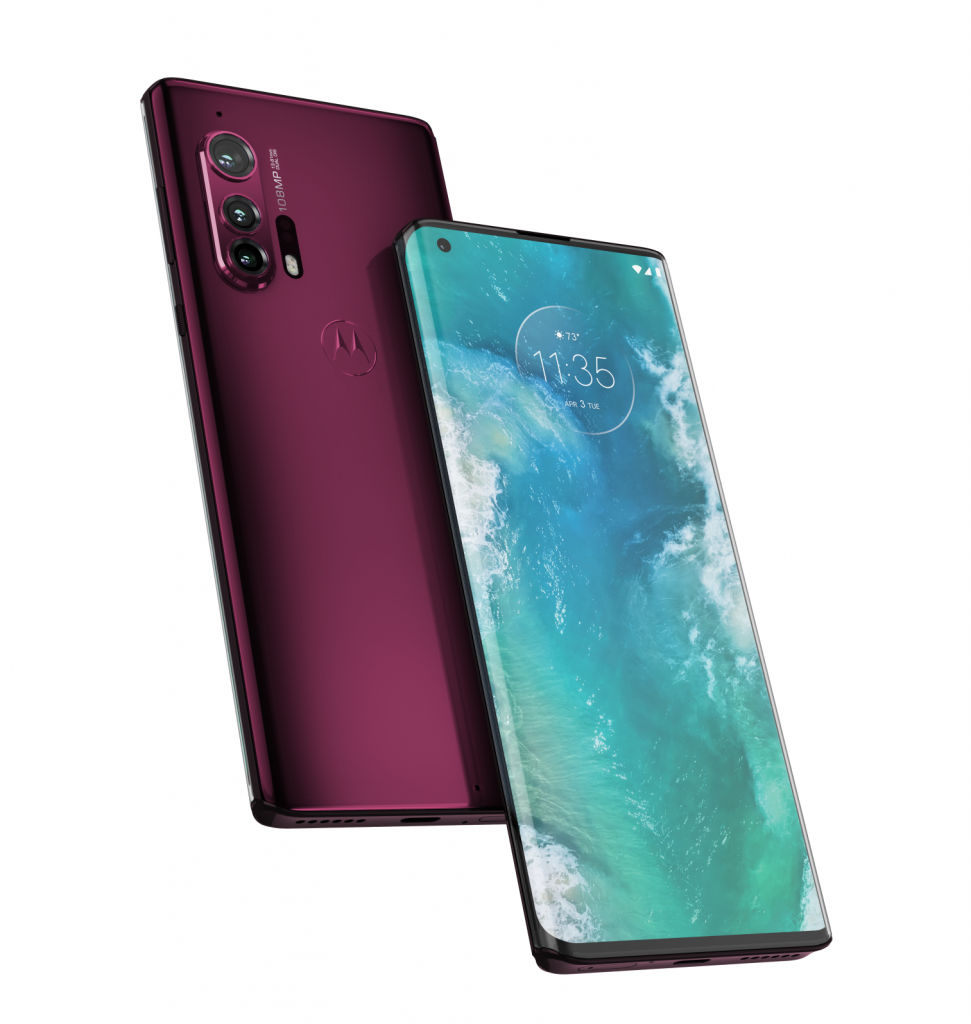 While packing in the best of everything in a beautiful glass sandwich design, Motorola managed to still keep the Edge+ almost 5mm narrower than the S20 Ultra and almost 20grams lighter too. So, not only does this make this phone easier to handle, but it also helps you maintain a secure grip on the phone even while using it one-handed. While all flagships claim to come with a bezel-less design, the Edge+ takes the cake again with an astonishing ~93% Screen-to-Body ratio. In comparison, the S20 Ultra and OP8 Pro feature an STB ratio of around ~90%. Another *edge* (Of course, I had to) that the Edge+ has is that while all the competitors here come with dual speaker arrangements, the Edge+ has what Motorola claims to be the "Loudest, most powerful" stereo sound owing to its audio tuning technology from Waves (recipient of a Technical GRAMMY® Award). Also probably the thing that makes it unique, the Edge+ comes with a 3.5mm headphone jack, making it the ONLY flagship phone in 2020 to do so!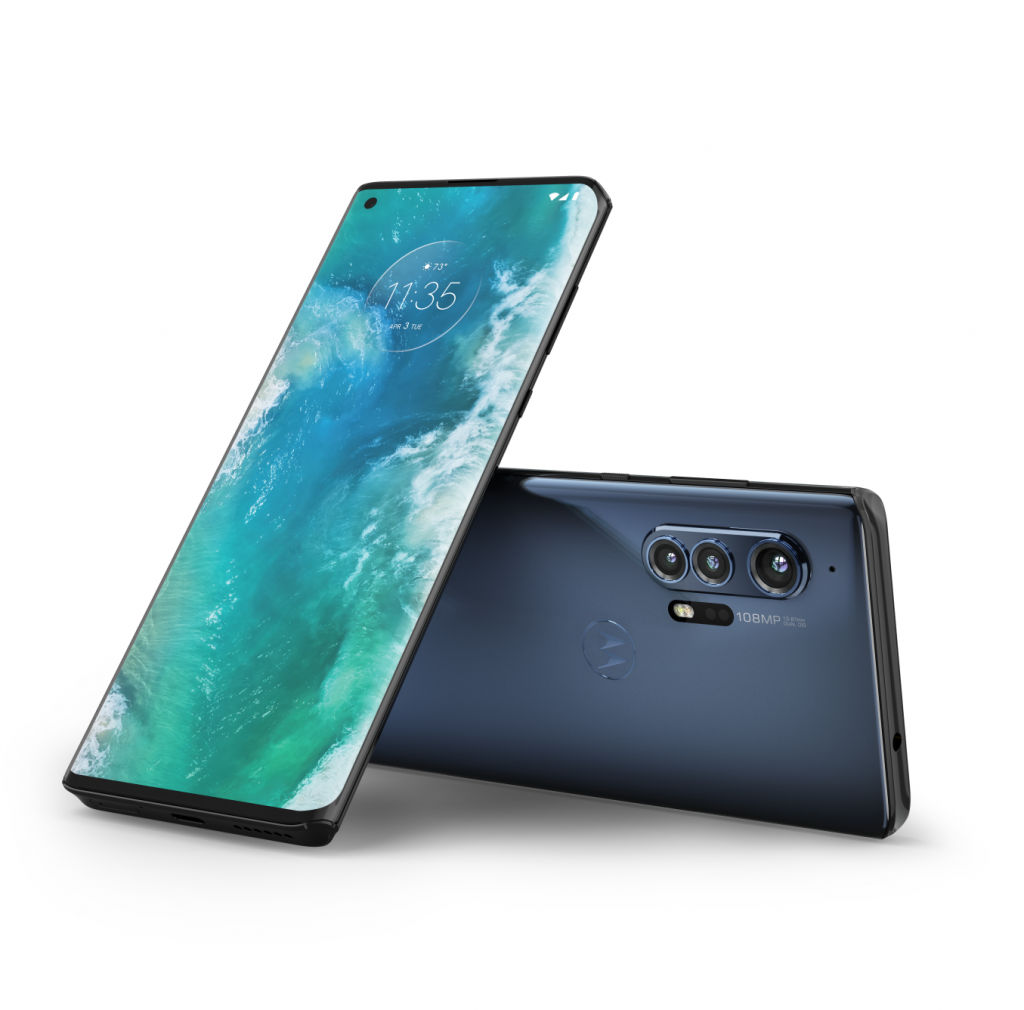 Display: Bend it like Edge+
Curved edge displays have been around for some time, and surely all the competitors here feature curved edged displays of varying degrees. But the screen on the Edge+ is unlike any other with almost 90-degree wraparound sides, making it truly an endless edge display. The screen itself is a bright AMOLED panel, with support for HDR10+, ensuring high brightness and punchy colors. And with those wraparound edges and the loud stereo speaker setup, it's as immersive a multimedia experience as you get on a phone. But that's not all, unlike the other curved edge implementations, the curved sides on the Edge+ actually pack in a lot of functionality too.
For starters, you can turn them on/off for specific apps, thus giving you full control over your experience. Next, you can double-tap on the edges to invoke customized shortcuts like launching an app, swipe down on the edge to pull down the notification tray and Motorola has even tucked in a smart widget that can carry your most-used apps, available to you all the time by a simple swipe from the edges. But, perhaps the most innovative and my favorite feature of this edge display is Edge Gaming! Just like the dedicated buttons on some gaming phones, the Edge+ can simulate two shoulder triggers on its edges which you can use to map out to any on-screen buttons on your favorite game and voila! Suddenly, scoping out a hidden opponent while running doesn't need all the finger gymnastics like on a regular phone. Time to bring those Chicken Dinners home, eh?
Performance: Racing ahead into the Future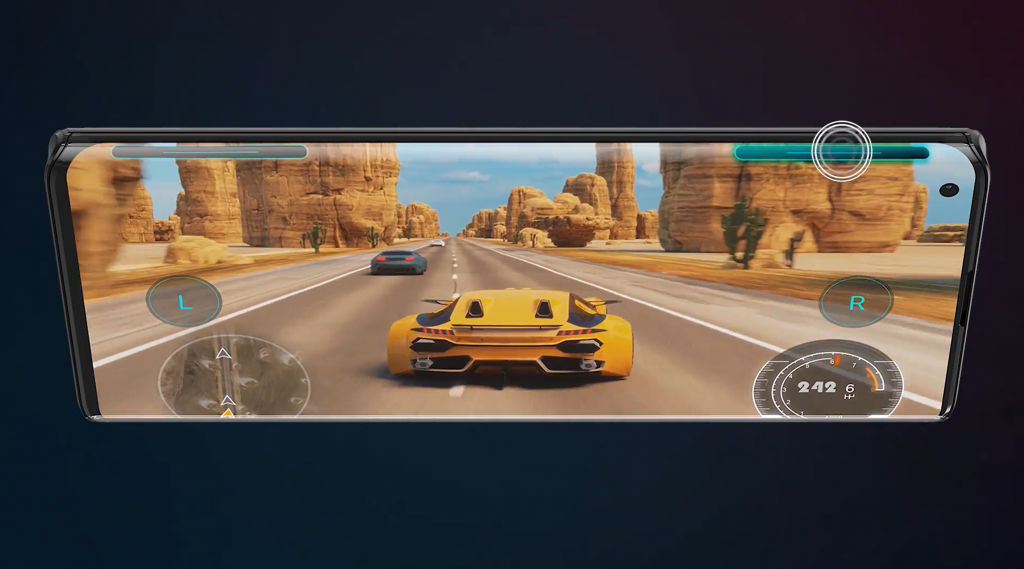 While the Edge+ truly races ahead of the competition with its supreme display tech, it makes sure it stays ahead of the competition in other departments too. Starting with performance, the Edge+ packs in 12GB of the fastest LPDDR5 RAM, 256GB of UFS 3.0 storage, which is on par with the highest variant of the OP8 Pro. And what's more (less), the S20 Ultra gives you only 128GB storage. Then comes the latest Snapdragon 865 chipset. The S20 Ultra, at least in India, packs in an Exynos 990, which as per my experience, is nowhere close to the SD865 in terms of raw power and graphics performance. So it brings you the performance of the highest order and also enables you to make the most out of it with dedicated gaming features like Edge gaming and Moto Gametime. Then comes the added advantage of 5G! The S20 Ultra with all its might is still only a 4G device, and with 5G connectivity in our country looming just around the corner (a long one, albeit), investing in a 5G ready device might save you the hassle of upgrading to a 5G device when the time comes. Yes, there are other phones available with 5G connectivity too but the Edge+ has an *edge* (yes, I did it again) here too, as it is capable of over 4 Gbps and 4G (2GBps) speeds, thanks to eight component carriers (8CC). It also supports the widest array of sub-6GHz networks, for global 5G network capability, and as Motorola puts it: 'no phone on earth is capable of faster data speeds.'
Software and UX: Clean as it gets, Fast as you like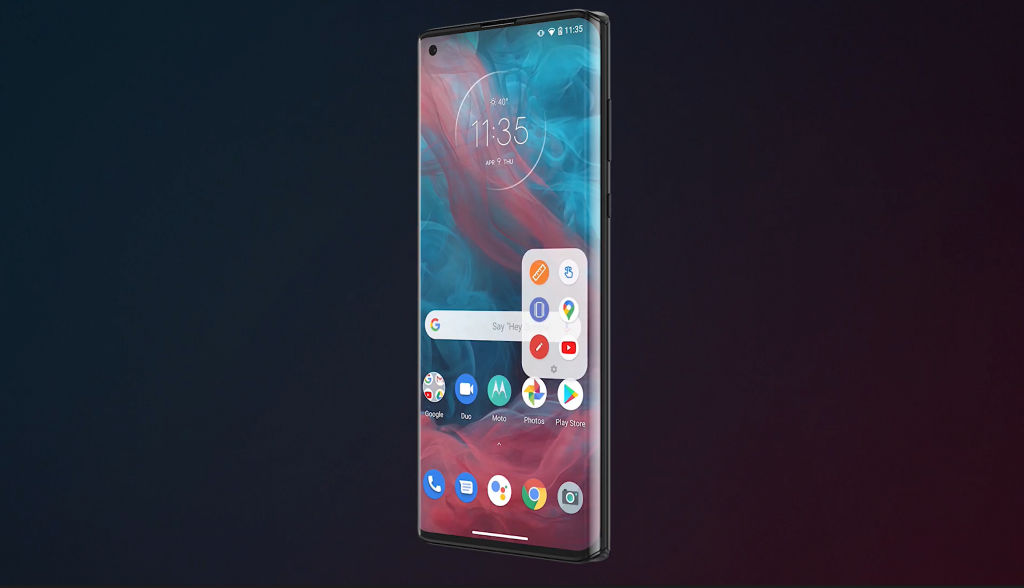 With most flagship phones packing in similar hardware, the edge (this one's the last, I swear) lies in providing the best user experience. The Edge+ comes with a 90Hz refresh rate meaning everything you do on the phone from opening apps or just scrolling through your Instagram feeds, just feels super smooth and slick. Now, there are flagships that offer a 120Hz refresh rate but in real-life usage the difference between 90Hz and 120Hz is barely noticeable to the human eye. Plus the Edge+ comes with near-stock Android experience that you just can't get on any of the other phones here. So there's absolutely no bloatware, no ads, no duplicate apps, in short, the cleanest, no-nonsense software experience that you'll surely fall in love with. It does pack in the usual Motorola goodies like Moto gestures and Moto actions and with Motorola's promise of a minimum of two major upgrades on the Edge+, your experience with this device is only going to get better with time.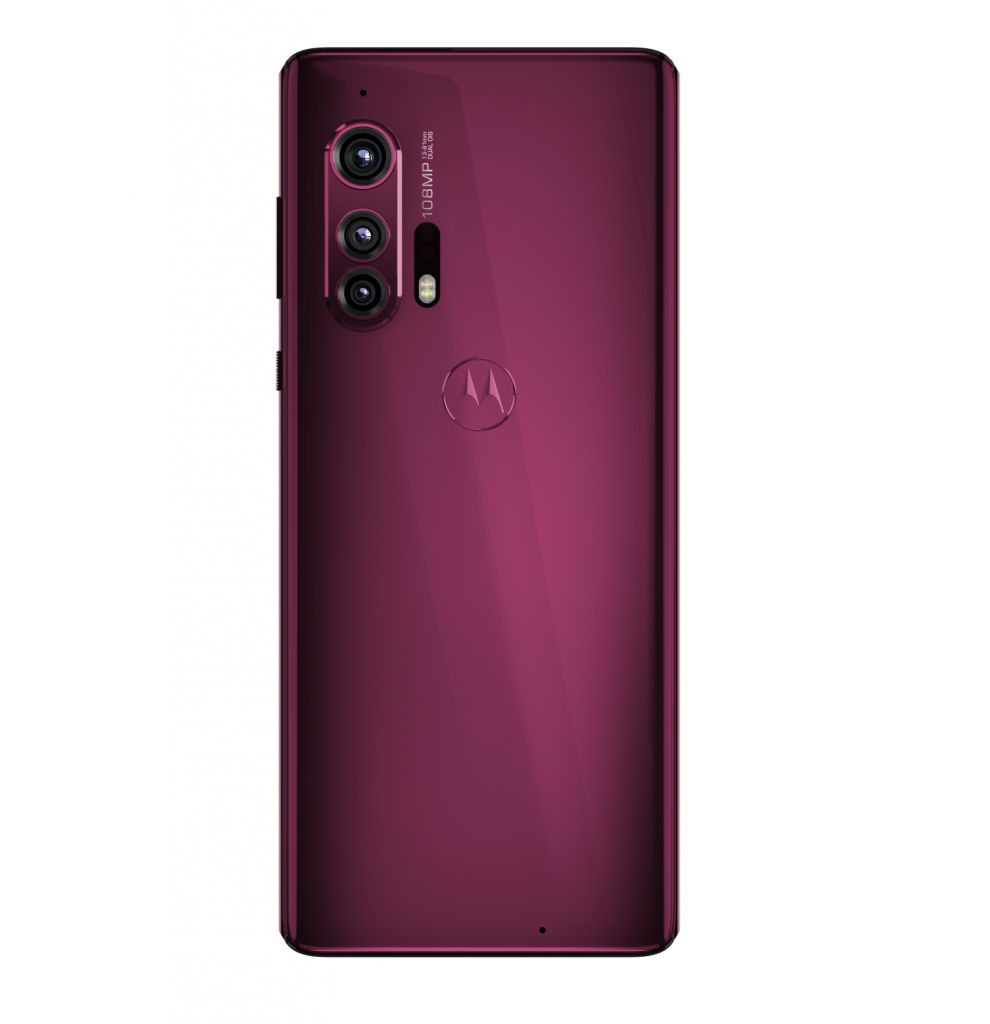 Cameras: What Flagships are made of
Camera quality is one department that truly separates the proper flagships from the rest of the pack. One look at the cameras of our main competitors here, and you'd find some very obvious chinks in their armors. There are phones boasting about a "108MP Quad Camera", but move past their primary sensors and you're left with tiny macro cameras and depth sensors, a setup which honestly is more suited for a phone in the mid-range segment at best. The Oneplus 8 Pro does better with a dedicated telephoto lens and a high-resolution ultrawide, but the main camera here is still a 48MP sensor, meaning however good it gets, it still can't stake a claim at being the camera king by any means. The Edge+ does better on both of these fronts. It features a dedicated telephoto lens, a 16MP ultrawide lens which also doubles up as a high-resolution macro camera and that massive 108MP primary camera sensor, putting it right next to the S20 Ultra at the top of the camera game. The 108MP camera is as impressive in real life as it sounds on paper, even more maybe, with unmatched picture quality and natural bokeh effect that'll make you forget all about buying a DSLR. While the S20 Ultra offers further zooming capabilities, for all practical purposes, you'll be more than happy with the zooming capabilities on offer at the Edge+. Moreover, the Edge+ offers THE most advanced image stabilization for video recording, through IMINT Image Intelligence AB ("Imint"), a global leader in video enhancement software. For Selfies too, the Edge+ comes with a 25MP, f/2.0 camera on the front, with features like Night Selfie, which in addition to Motorola's famous "Night Vision" at the rear, will give you impeccable low-light performance.
Motorola Edge+ Camera Samples
Battery: All the Power you need
Remember when Peter Parker's uncle told him "With great Power, comes bad Battery life". Ok yes he didn't, but you know it's true. Battery Life is one of the biggest sore points of modern-day flagships but the Edge+ quashes all such fears by packing in a mammoth 5000mAh battery, which puts it ahead of the OP8 Pro already. The S20 Ultra features a 5000mAh battery too, but that's another upside of having an SD865. The Exynos 990 isn't very good with battery optimizations, and like you'll see with many of the reviews available online, the Exynos variants of the S20 series don't do too good at battery life. The Edge+ will surely outlast you the heaviest of days and even two if you go gentle. However, you won't really need to fret about that a lot as it also supports 18W Turbo Charging through the included charger AND you get support for fast wireless charging as well!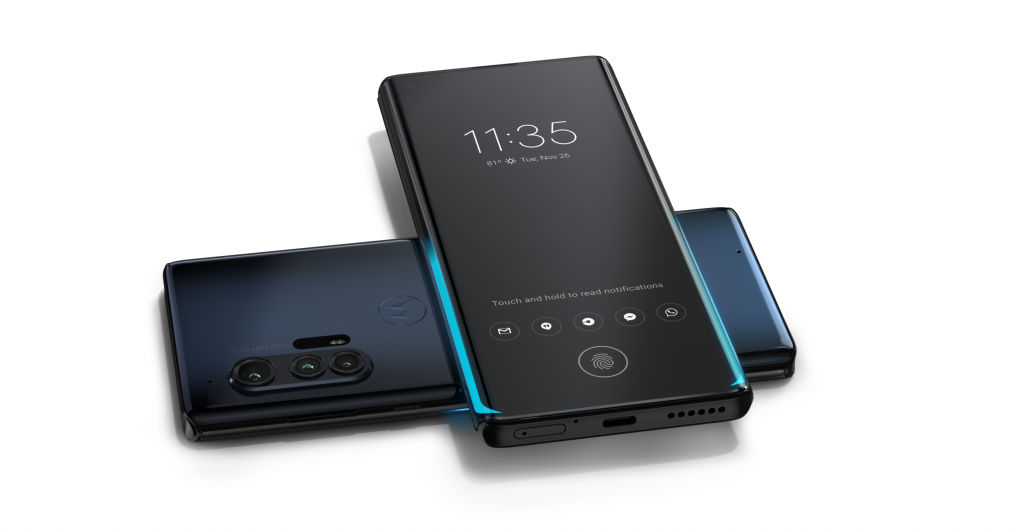 Verdict: The Absolute of Everything
Over the years, a lot of phones have promised to offer a "no-compromise" experience, but Motorola took it a little more seriously, it seems. You get a beautiful design, wraparound edge display, super smooth 90Hz near-stock Android experience, the absolute best SD865 performance, an all-out flagship camera setup with a heavy duty battery that's never going to let you down. Not to forget, THE HEADPHONE JACK! Now you get a lot of these features on some other phones too, but no other phone offers ALL of them together in one package. The Oneplus 8 Pro sure looks tempting with its price tag, but it falls behind the "true flagship" experience in more ways than one, most notably the cameras and battery. The S20 Ultra is the only real competition Motorola is eyeing with the Edge+, but it not only misses out on 5G connectivity, but also costs a lot more (RS 97,990) while offering just the 128GB variant. The Edge+, on the other hand, retails for Rs 74,999 for its 12/256GB model and if that isn't enough, there's an additional 7,500 cashback you can avail when you purchase the Edge+ using ICICI credit cards, bringing the effective price down to Rs 67,499 making the deal a lot sweeter. The Edge+ is probably the most excited I've been about a product in recent times and I'm really glad that instead of making compromises to hit a certain price point, Motorola went all-out and delivered the ultimate Knock-Out punch in the form of this flagship which truly is #AbsoluteEverything.