Highlights
The adaptive display concept device can be bent and shaped into different forms.
It features a Full HD+ pOLED display that measures 6.9 inches when laid flat.
MotoAI is a personal assistant from Lenovo for both smartphones and PCs.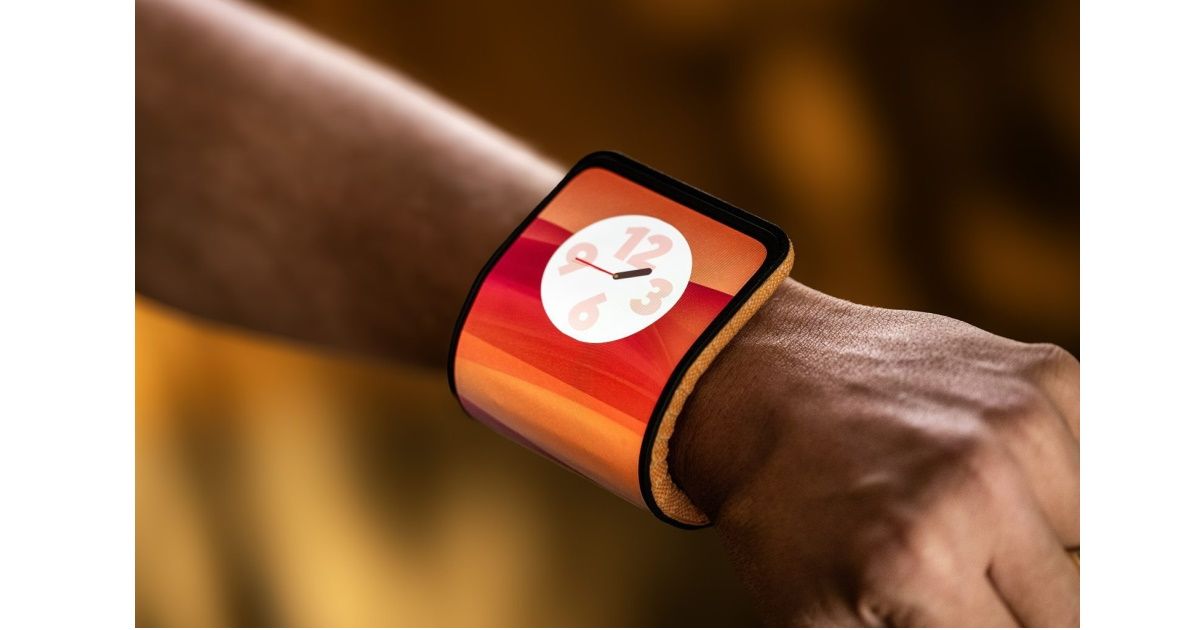 Foldable smartphones have started to become mainstream as more and more companies are launching them. However, that does not mean tech companies are not experimenting with other flexible display concepts. At Lenovo Tech World '23, Motorola showcased a new flexible display concept phone that can take many forms and shapes. It can even be worn on the wrist like a bracelet. The company also announced the MotoAI assistant and other AI-powered features at the event. Let's have a detailed look at each of these announcements.
Motorola Flexible Display Bracelet Phone Concept
Motorola is officially referring to this flexible display phone concept as the Adaptive Display Concept. This is because this concept device is capable of adapting to different shapes and forms as per the user's preference. You can refer to the gallery below to get an idea of what shapes it can take.
The concept device has a 6.9-inch Full HD+ pOLED display when laid flat. This is when it looks like a standard smartphone out there. Once you start bending the display, you are introduced to the Adaptive Display Concept phone's superpowers. You can even wear it like a bracelet on your wrist if you are feeling adventurous.
Motorola Adaptive Display Concept Phone
Motorola says, "When laid flat, the 6.9″ display runs a full Android experience, just like any smartphone. In the upright position, the device can be adjusted into a self-standing position, running a more compact form of full Android on a 4.6″ display. Users can also wrap the device around their wrist for a similar experience to the external display on Motorola Razr+ to stay connected while on the go."
This is not the first time we have seen a bracelet phone concept from Motorola. It previously showcased something similar way back in 2016. It says the latest version builds upon the display and mechanical innovations that the company has done over the years. As one would expect, it is unknown when and if we will ever get to see the concept device become a commercial product.
MotoAI and Other AI Features
Lenovo is also working on a personal assistant called MotoAI. This new assistant will work on both smartphones and PCs. The company introduced this as "This AI model never stops learning." It will help users get things done like answering questions, drafting messages, and scheduling tasks. It will keep learning from user behavior for a personalized, dynamic, and more helpful user experience. It is unknown when we would be able to see it in action ourselves.
Motorola has further developed an AI model that can offer multiple unique AI-generated images based on the outfit you are wearing. All you need to do is to click or upload a photo of your outfit. These AI-generated images can be used as wallpapers on your device for a more personal touch. It said this AI model will work locally on the device.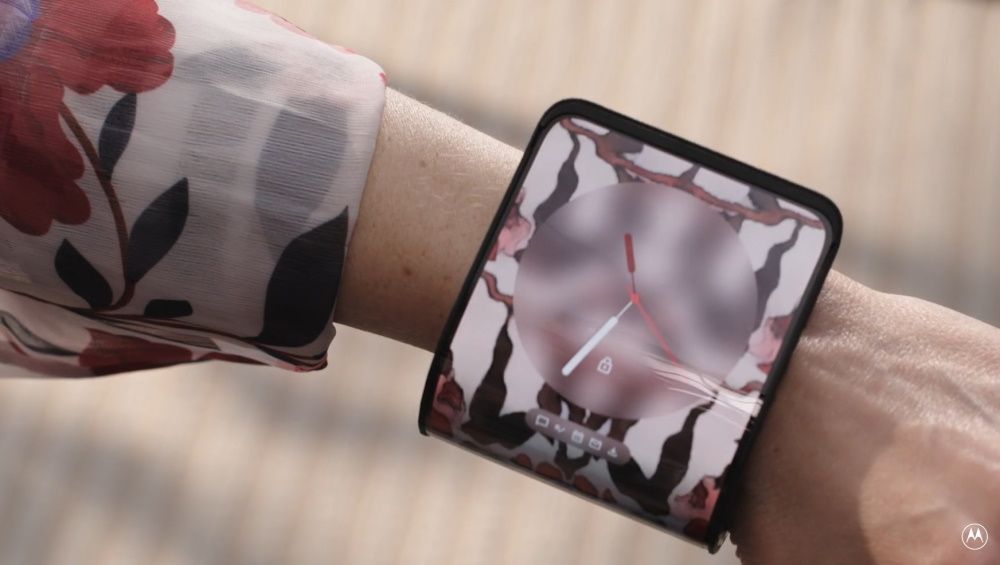 Doc Scanner app from Motorola will get AI capabilities to improve the final image quality. It will do so by minimizing wrinkles and shadows from images so that scanned documents appear as clear and crisp as possible. It is also working on an AI Text Summarization feature that will offer summaries of long texts like chats, emails, and articles.