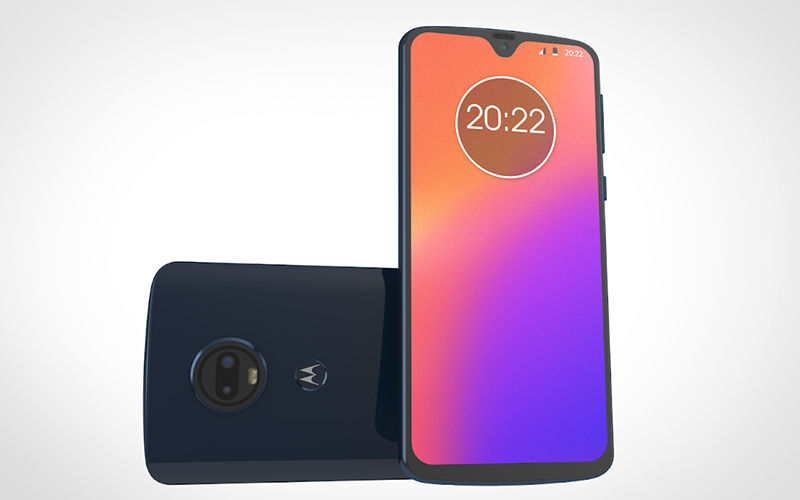 The Moto G7 will eventually succeed over the Moto G6 when finally launches in 2019. However, there are going to be certain changes that Motorola is intending to adopt with the ushering in of the member of the Moto G series, ranging from a massive screen size which naturally will mean a bigger battery capacity, and from the looks of these leaked specifications, the Moto G7 is going to be more improved in terms of internal hardware department. Let us check out this Moto G7 specifications leak and see what sort of changes we are looking at when the smartphone officially launches next year.
Moto G7 Massive Display, Other Leaked Details
According to the leaked specifications image, the upcoming Moto G7 will feature a massive 6.4-inch FHD+ 2340 x 1080 screen. Thanks to slimmer bezels, the smartphone will be easier to carry around in hand and even then, the handset is expected to pack a large battery.
While it is still a 3500mAh unit that has been listed in the image, the device should be able to get the user through the entire day. The design of the smartphone was not leaked, but a concept reveals that it will sport a teardrop notch design, resulting in more screen space for the user to enjoy.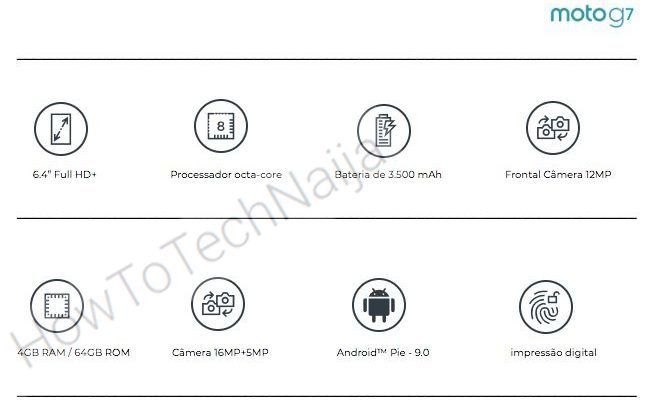 Other specifications of the device include 4GB of RAM that has been paired with 64GB of internal storage. We expect that this storage can be expanded via microSD card slot. The image also details a 16MP+5MP dual-camera, along with a front 12MP selfie shooter. The Moto G7 is also expected to be running Android 9 Pie, and there is going to be a fingerprint sensor that will be located at the back of the device.
It is expected that the Moto G7 Play will not launch alongside the regular G7, but the G7 Plus will be arriving with better internal hardware. The Moto G7 could feature a chipset belonging to the Snapdragon 400 series, but if Motorola is generous, it could outfit a Snapdragon 600 series SoC inside the smartphone for better performance.
Moto G7 Expected Launch, Pricing Info
Since the Moto G6 was launched during April of this year, we expect the Moto G7 to be launched during April 2019, following the same pattern as before. The smartphone will obviously be landing in India later, while the expected price of the smartphone could start from Rs. 15,000 for the base RAM and internal storage model. The Moto G7 will also be running a clean UI like its predecessor, resulting in a smoother Android experience for the user.
While you are reading this, you can check out the video below showing how the Nokia 6.1 Plus is a better option that Moto G6 Plus.